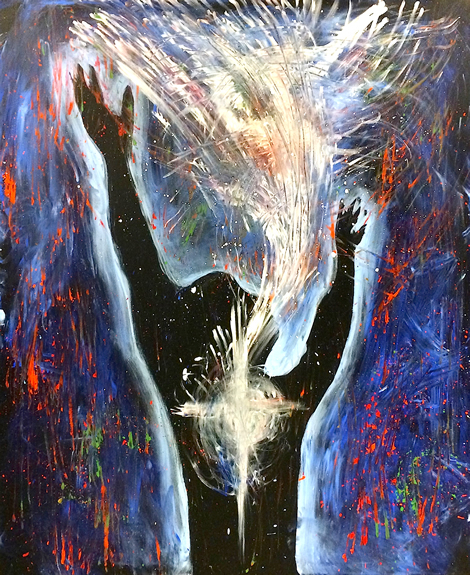 Come Holy Spirit by Lance Brown
PENTECOST SUNDAY
THE recipe for fearlessness is a simple one: join hands with the Blessed Mother and pray and wait for the coming of the Holy Spirit. It worked 2000 years ago; it has worked throughout the centuries, and it continues to work today because it is by God's design that perfect love cast out all fear. What do I mean by this? God is love; Jesus is God; and He is perfect love. It is the work of the Holy Spirit and the Blessed Mother to form in us that Perfect Love once again.
That is the way Jesus is always conceived. That is the way He is reproduced in souls. He is always the fruit of heaven and earth. Two artisans must concur in the work that is at once God's masterpiece and humanity's supreme product: the Holy Spirit and the most holy Virgin Mary… for they are the only ones who can reproduce Christ. —Archbishop Luis M. Martinez, The Sanctifier, p. 6
The Holy Spirit is not a bird, a force, a cosmic energy or symbol: the Spirit is a Person, the Third Person of the Holy Trinity. Together, with Mary, Our Mother, we have been given the greatest gift of all: the possibility of the indwelling presence of God, forming, transforming, and changing us into His likeness.
I want to share with you this simple prayer, this little song I wrote, that is a prayer for the Holy Spirit to come and burn away your fears, to wipe away your tears, and fill with you with power, light, and courage.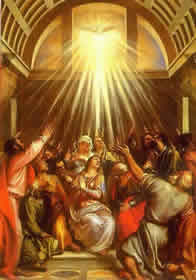 This above song is freely given to you.
Thank you too for your giving and support.