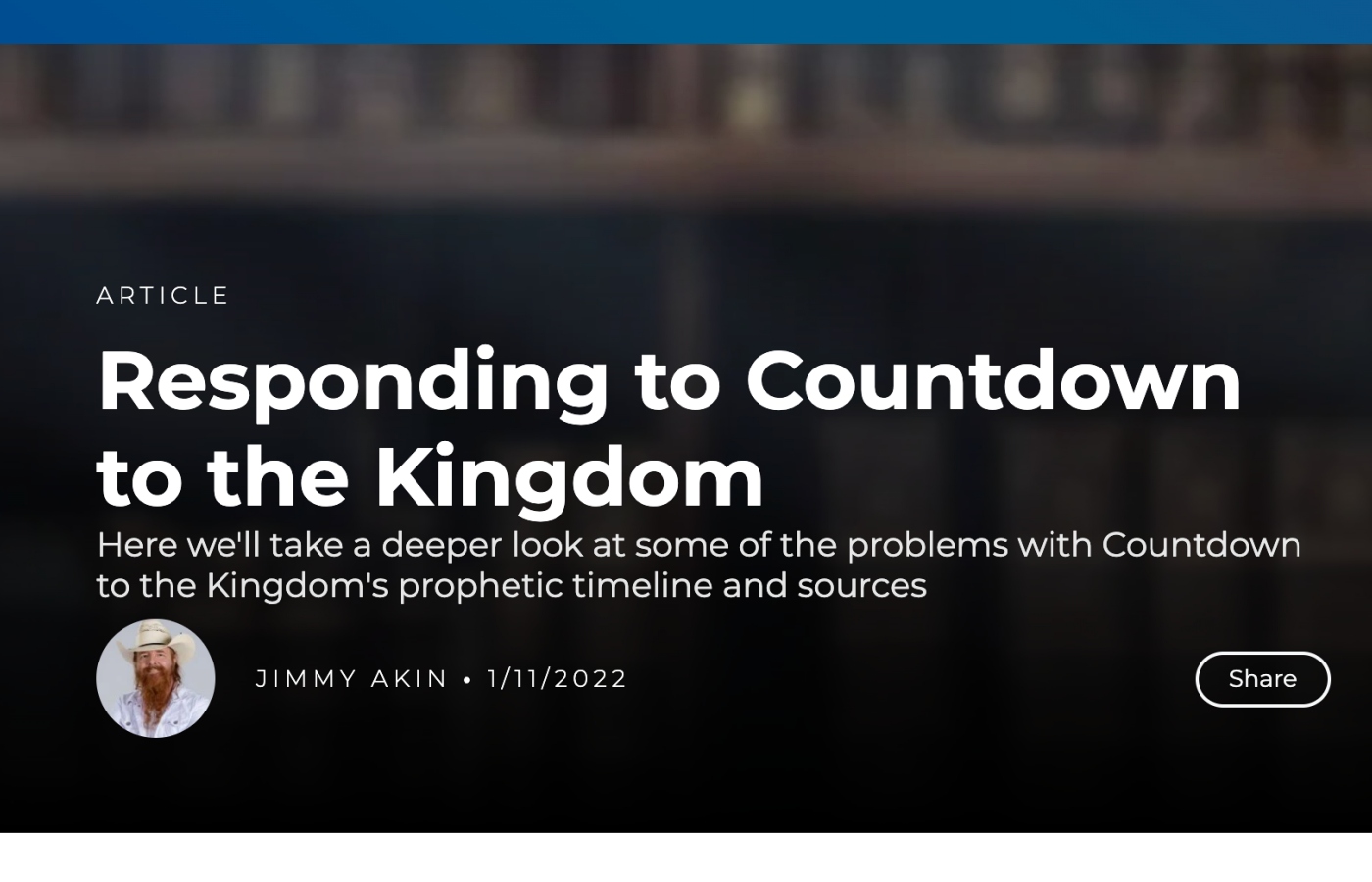 CATHOLIC ANSWERS' cowboy apologist, Jimmy Akin, continues to have a burr under his saddle over our sister website, Countdown to the Kingdom. Here is my response to his latest shootout…
Go to A Response to Jimmy Akin – Part 2 at Countdown to the Kingdom.
Listen on the following:

Follow Mark and the daily "signs of the times" on MeWe:


To journey with Mark in The Now Word,
click on the banner below to subscribe.
Your email will not be shared with anyone.