THE NOW WORD ON MASS READINGS
for Saturday of Holy Week, April 4th, 2015
Easter Vigil in the Holy Night of Easter
Liturgical texts here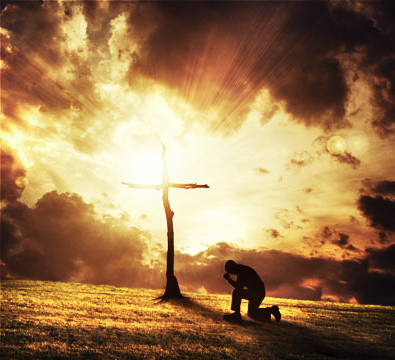 SO, you are loved. It is the most beautiful message a fallen world could ever hear. And there is no religion in the world with so remarkable a testimony… that God Himself, out of a passionate love for us, has descended to earth, taken on our flesh, and died to save us.
But when you look upon this message of love, written into the very flesh of the Son, there is another message that we cannot ignore. And that is that His wounds are a reflection of the state of our souls in sin. The scourges, the holes in His hands and feet, the bruises on His knees, the wounds on His shoulders, the punctures in His brow… all of these are a real symbol of the disfigurement of the human soul in a state of mortal sin. [1]cf. To Those in Mortal Sin And so, it is not enough to stand beneath the Cross and hear that you are loved. Because today, Holy Saturday, there is another word spoken, this time from a grave hewn in stone:
Come, follow Me into the Tomb.
Jesus wants to heal us of our disfigurement. And this means not only "crucifying" our sins, letting His precious Blood wash over us and cleanse us, but it means laying our old life in the Tomb with His. The Cross liberates; the Tomb restores.
We were indeed buried with him through baptism into death, so that, just as Christ was raised from the dead by the glory of the Father, we too might live in newness of life. (from the Epistle)
It is not enough to hear that you are loved. Because Jesus came not only to love you, but save you. And the way we are saved is to enter into His Passion with Him, that is, renouncing our old way of life, repenting of our sins, and following the path of God's will that leads through the Cross of repentance, through the Tomb of self-denial, and into a new life that continues on into eternity.
For if we have grown into union with him through a death like his, we shall also be united with him in the resurrection. We know that our old self was crucified with him,  so that our sinful body might be done away with, that we might no longer be in slavery to sin. (Ibid.)
Something in me shakes, dear brothers and sisters, when I see leaders of the Church begin to ignore the disfigurement of sin in their brothers for the sake of a false notion of "love" called tolerance. The Cross! The Cross! The Cross! There is no other way. The Tomb! The Tomb! The Tomb! There is no other path to the Resurrection.
Brothers and sisters, I beg you in the Name of Jesus Christ our loving God and Savior, to become a prophetic voice in the wilderness announcing not only that we are loved, but that we must be saved (may His Sacrifice not be in vain!). It is going to cost you, perhaps even your life. But do not be afraid, for if you have died in Him, you will also rise in Him.
God indeed is my savior; I am confident and unafraid. My strength and my courage is the Lord, and he has been my savior. (Psalm after the fifth reading)

He is going before you… (Today's Gospel)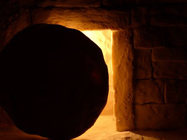 Your prayers and support are precious to me.