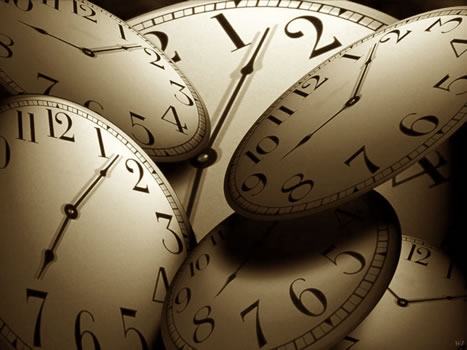 I think we're all in the same boat when it comes to time: there doesn't ever seem to be enough. Such has been the case the past few months. In between traveling and recording my next album, it has been difficult and at times impossible to write you. That said, there are some important things I've been working on related to The Last Hour, and I can only seem to find a minute here and there to work on them. And it's been six months since my last webcast, I know! This apostolate now reaches tens of thousands each month, and so I thank all of you for your patience. Of course, there are many writings here that I hope you will take the time to read as the Spirit leads you, especially the ones that I make footnotes to. They are as relevant as the "newest word" here.
I am absolutely ecstatic about my new album, which we are now putting the final touches on. From world class artists in North America, to the Nashville String Machine, to some remarkable hidden talent near home, I think this will be one of the prettiest albums I have ever done. It should be available late summer.
I am traveling to Surrey, B.C., writing you from the airport. I will be speaking with Michael Coren and Fr. Mitch Pacwa. Next week I will be in Illinois and later in the month, back in California. You can see my schedule on my main website under Events.
June 7:

Encounter With Jesus, Annunziata Parish, St. Louis, MO, USA, 7pm

June 8 & 9:

OSMM Refuge Retreat, Vandalia, IL, USA (details here

)

June 11:

Encounter With Jesus, Immaculate Conception Parish, Gilman, IL, USA, 7pm

June 12:

Encounter With Jesus, Christ the King Parish, Lombard, IL, USA, 7pm

June 29 – July 1:

20th Annual Marian Conference, Crowne Plaza Conf. Centre, Foster City, CA, USA (details here

)

July 1:

Encounter With Jesus, St. Dominic's Parish, San Francisco, CA, USA, 7pm

July 2:

Encounter With Jesus, St. Agnes Parish, Concord, CA, USA, 7pm
Lastly, we can all see the world unraveling before our eyes. It is unsettling. But the antidote is very simple. To live in the present moment, [1]cf. The Sacrament of the Present Moment loving God and your neighbour with all your heart, keeping His commandments. I have been struck lately at the massive, complicated web of evil that underlies what is going on in our world today. God, on the other hand—what He asks of us—is very simple: to love and trust Him like a child. When you do that with your whole being, then you will know His peace and joy, even though the world around you may be falling apart. Yes, more than anything, we must find time for prayer. That is where grace and transformation begins, continues, and flows from: an intimate relationship with God. As soon as I let this relationship slide, so too does peace and joy. So as you carve out time for supper, carve out time for prayer! In this way, the difficult words that I have written, and have yet to write, can be received in the proper spirit: one of trust and calm, as you rest in the Lord's arms.
Lastly, I ask if you would prayerfully consider supporting our ministry. Summer is a lean time for us—even more so in this weary economy. Add to that the inevitable mounting costs of the new album, and our needs are being acutely felt, to say the least. To donate online, simply click the Support button below. And thank you so much to all of you who have supported my work in the past through your prayers and financial assistance.
My flight is leaving! May God bless each of you, who remain in my daily prayers. May you know the love of Christ in all its heighth, depth, and tender beauty.
(NEW: At the bottom of every post is a little print icon, making it easier to print these writings.
Click here to Unsubscribe or Subscribe to this Journal.

Have you heard my other music yet? Go to:
——————–
Click below to translate this page into a different language: