ALL, WITH MARY
To all of the above I say, "add your mother." The reason this isn't the sixth way to "be not afraid" is because we ought to invite the Blessed Mother to accompany us in everything we do. She is our mother, given to us beneath the Cross in the person of St. John. I am struck by his action immediately after Jesus pronounced to him: "Behold, your mother."
And from that hour the disciple took her into his home. (John 19:27)
We too, then, ought to take her into our home, into our hearts. Even the Reformationist, Martin Luther, understood this right:
Mary is the Mother of Jesus and the Mother of all of us even though it was Christ alone who reposed on her knees… If he is ours, we ought to be in his situation; there where he is, we ought also to be and all that he has ought to be ours, and his mother is also our mother. —Christmas Sermon, 1529
Mary doesn't steal Christ's thunder; she is the lightning that leads the way to Him! I cannot count the times that this Mother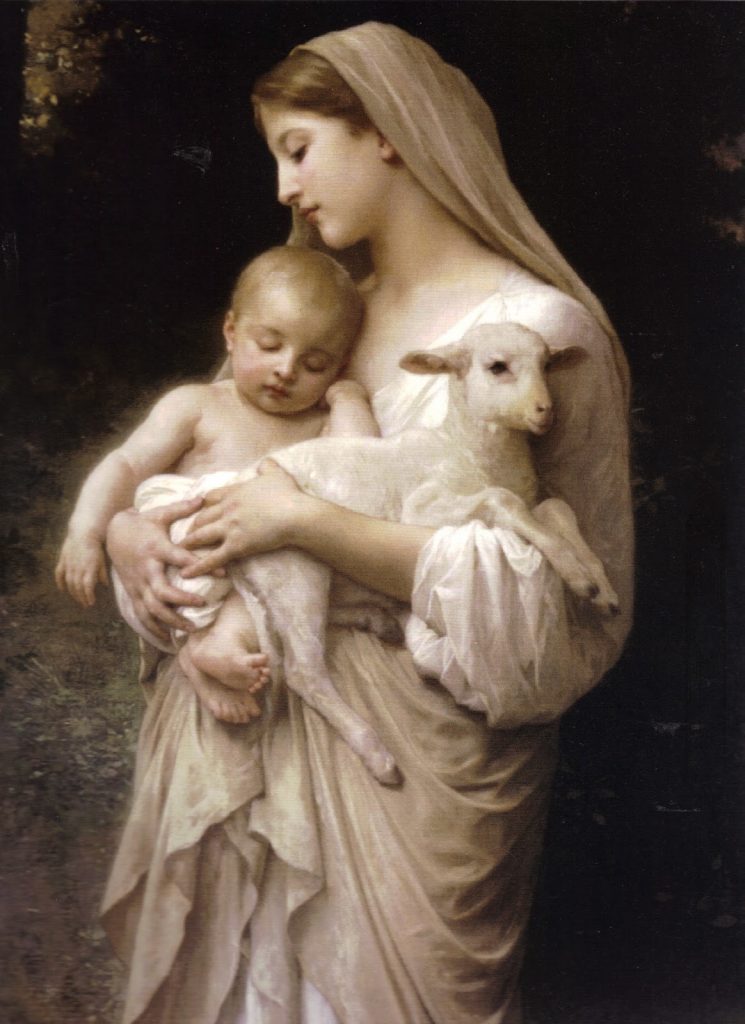 has been my comfort and solace, my help and strength, as any good mother is. The closer I am to Mary, the closer I come to Jesus. If she was good enough to raise Him, she's good enough for me. 
Whoever you are that perceive yourself during this mortal existence to be rather drifting in treacherous waters, at the mercy of the winds and the waves, than walking on firm ground, turn not away your eyes from the splendor of this guiding star, unless thou wish to be submerged by the storm… Look at the star, call upon Mary… With her for guide, you shall not go astray, while invoking her, you shall never lose heart… if she walks before you, you shall not grow weary; if she shows you favor, you shall reach the goal.  —St. Bernard Clairvaux, Homilia super Missus est, II, 17
Jesus, the Sacraments, prayer, abandonment, using your reason and will, and the Mother… in these ways can one find that place of freedom where all fear dissipates like fog before the morning sun.