THE NOW WORD ON MASS READINGS
for Monday, July 20th, 2015
Opt. Memorial of St. Apollinaris
Liturgical texts here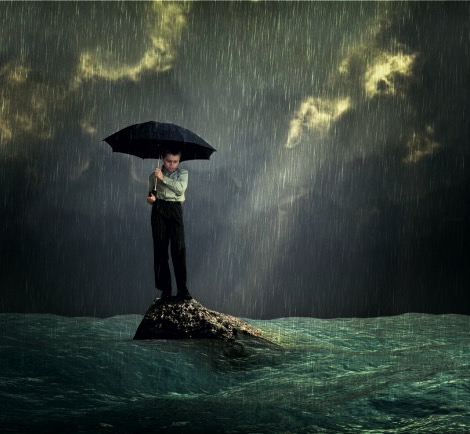 THERE wasn't always enmity between Pharaoh and the Israelites. Remember when Joseph was entrusted by Pharaoh to hand out grain to all of Egypt? At that time, the Israelites were seen as a benefit and blessing to the country.
So too, there was a time when the Church was perceived as a benefit to society, when her charitable works of building hospitals, schools, orphanages, and other charities were welcomed by the State. Moreover, religion was seen as a positive force in society that helped direct not only the conduct of the State, but formed and molded individuals, families, and communities resulting in a more peaceful and just society.
But then Pharaoh died.
Then a new king, who knew nothing of Joseph, rose to power in Egypt. He said to his people, "See! The Israelite people have multiplied and become more numerous than we are! Come, let us deal shrewdly with them to stop their increase… (Exodus 1:8-10)
So too, in our time, a whole new generation has arisen that has "forgotten" the positive and powerful influence of Christianity in society. They are like a people who stand on the shore, seeing only to the end of their limited horizon rather than perceiving the great ocean of history beyond. And so, they are electing leaders who see the Church as a force that must be dealt with "shrewdly" in order to stop its increase. Just as it took many generations for Egypt to forget the blessings that Israel brought to their nation, so too, it has taken centuries to arrive at the point we are today where the State is veritably hostile to Judaeo-Christian morality.
As Pope Benedict pointed out,
…the critique of Christianity… began with the Enlightenment and grew progressively more radical… —Deus caritas est, n. 3
In my book, The Final Confrontation, this critique was really the beginning of the final confrontation between Satan, the "dragon", and the Church, "the woman", as symbolized in Revelation 12. For the Enlightenment was born in the 16th century with the philosphy of deism, which led to more and more "isms" that were increasingly anti-Church, such that today we have arrived at an emerging "new Communism" that essentially combines all the "isms" before it. [1]cf. Understanding the Final Confrontation The "separation of Church and State" has now progressed to where the State is actively moving to eliminate the voice of the Church altogether through judicial activism. As one lobbyist put it:
…we predict that gay marriage will indeed result in the growth of acceptance of homosexuality now underway… But marriage equality will also contribute to the abandonment of toxic religions, liberating society from the prejudice and hatred that has polluted culture for too long… —Kevin Bourassa and Joe Varnell, Purging Toxic Religion in Canada; January 18th, 2005; EGALE (Equality for Gays and Lesbians Everywhere)
Thus we have arrived at a critical juncture, as John Paul II said at World Youth Day in 1993:
This struggle parallels the apocalyptic combat described in [Revelation]. Death battles against Life: a "culture of death" seeks to impose itself on our desire to live, and live to the full… Vast sectors of society are confused about what is right and what is wrong, and are at the mercy of those with the power to "create" opinion and impose it on others. —POPE JOHN PAUL II, Cherry Creek State Park Homily, Denver, Colorado, 1993
And so, like the Israelites, God is preparing to bring His People into a new "promised land"—an Era of Peace before the end of the world. [2]cf. Why an Era of Peace? But like the Israelites standing against the Red Sea, there will come a time when the Church will seem to be hemmed in from every direction. And even now, some Catholics feel that the Pope has led the Church to the brink of destruction by allying with "global warming" science, which has many "anti-human" ideologists backing it. And so, they are angry, like the people felt toward Moses in today's first reading.
Why did you do this to us? Why did you bring us out of Egypt? (First reading)
Indeed, some are asking why the Church has strayed from her mandate into territory that is not hers. For as Jesus said, "My kingdom does not belong to this world." [3]cf. John 18:36
...the church has no particular expertise in science. The church has got no mandate from the Lord to pronounce on scientific matters. We believe in the autonomy of science. —Cardinal George Pell, Vatican Financial Chief, July 17th, 2015; washingpost.com
It is as though the People of God are standing, universally now, before the mouth of persecution, indeed martyrdom.
Then the dragon stood before the woman about to give birth, to devour her child when she gave birth. (Rev 12:4)
But here is where the Lord of history once again whispers to His children… Be still, and know that I am God. [4]cf. Come… Be Still  It is the moment of faith in Christ's promise that He will not abandon His Church, His Bride.
Moses answered the people, "Fear not! Stand your ground, and you will see the victory the LORD will win for you… The LORD himself will fight for you; you have only to keep still." (First reading)
My brothers and sisters, we might look at the Israelites and wonder how after seeing the incredible signs and wonders of the Lord, from the seven plagues to the pillars of fire and cloud, could they ever have doubted? And yet, perhaps future generations will look back on us and wonder how, after witnessing two thousand years of the Church's miraculous life and survival throughout persecutions and tribulations, could we possibly have doubted God at this hour?
At the judgment, the men of Nineveh will arise with this generation and condemn it, because they repented at the preaching of Jonah; and there is something greater than Jonah here. (Jesus in today's Gospel)
And yet, there is something even greater today: for we have been witness to the Passion, Resurrection, and Ascension of Christ, and the birth and growth of the Church throughout the centuries that, even now, is exploding in Asia and Africa; that even no
w is cultivating a new generation of faithful priests and young families; that even now strangely enamours a rebellious world with her message of truth.
And so, lift high your heads, dear friends, and know that the Lord will fight for you (whether in your personal "storms" or the Great Storm we face collectively as a Church) if we but "keep still" and wait for His hand to move. But far from wanting to destroy the world and the wicked, the Lord desires to cover over the "armies of Pharaoh" with the ocean of Divine Mercy. [5]cf. The Storm at Hand
In the Old Covenant I sent prophets wielding thunderbolts to My people. Today I am sending you with My mercy to the people of the whole world. I do not want to punish aching mankind, but I desire to heal it, pressing it to My Merciful Heart. I use punishment when they themselves force Me to do so… —Jesus to St. Faustina, Divine Mercy in My Soul, Diary, n. 1588
And so, there is much more to come in the days and years ahead. Stand still, listen to the Lord, and wait for His directions. For God is neither sleeping nor is He ever late. 
My strength and my courage is the LORD, and he has been my savior… The LORD is a warrior, LORD is his name! (Today's Psalm)
Thanks for supporting this full-time ministry.


 — Watch the video —
Mark Mallett unfolds a stunning picture of our times built not upon flimsy arguments or questionable prophecies, but the solid words of the Church Fathers, modern Popes, and approved apparitions of the Blessed Virgin Mary. The end result is unequivocal: we are facing The Final Confrontation.