THE NOW WORD ON MASS READINGS
for Saturday of the Fifth Week of Lent, March 28th, 2015
Liturgical texts here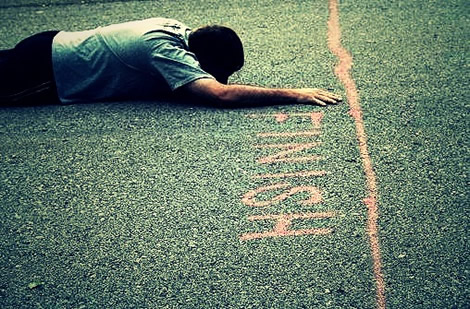 ONE of the most common questions I hear on the possibility of a coming "era of peace" is why? Why wouldn't the Lord simply return, put an end to wars and suffering, and bring about a New Heavens and New Earth? The short answer is simply that God would have utterly failed, and Satan won.
St. Louis de Montfort put it this way:
Your divine commandments are broken, your Gospel is thrown aside, torrents of iniquity flood the whole earth carrying away even your servants… Will everything come to the same end as Sodom and Gomorrah? Will you never break your silence? Will you tolerate all this for ever? Is it not true that your will must be done on earth as it is in heaven? Is it not true that your kingdom must come? Did you not give to some souls, dear to you, a vision of the future renewal of the Church? —Prayer for Missionaries, n. 5; www.ewtn.com
Furthermore, didn't God promise that the meek would inherit the earth? Did He not promise that the Jews would return to their "land" to live in peace? Is there not the promise of a Sabbath rest for the People of God? Furthermore, should the cry of the poor go unheeded? Should Satan have the last say, that God could not bring peace and justice to the earth as the Angels announced to the Shepherds? Should the unity prayed for by Christ and foretold by the prophets never come to pass? Should the Gospel fail to reach all nations, the saints never reign, and the glory of God fall short of the ends of the earth? As Isaiah, who prophesied of a coming "era of peace", wrote:
Shall I bring a mother to the point of birth, and yet not let her child be born? says the LORD; or shall I who allow her to conceive, yet close her womb? (Isaiah 66:9)
Some wish to say that these prophecies are symbolic and fulfilled in Christ's death and resurrection. As the high priest Caiaphas unwittingly prophesied:
…it is better for you that one man should die instead of the people, so that the whole nation may not perish. (Today's Gospel)
Certainly, the Resurrection marks the beginning of new life.
In the Risen Christ all creation rises to new life. —POPE JOHN PAUL II, Urbi et Orbi Message, Easter Sunday, April 15th, 2001
But creation has not been restored. It is "groaning", said St. Paul, awaiting the revelation of the children of God. [1]cf. Rom 8:19-23 And "a hardening has come upon Israel in part, until the full number of the Gentiles comes in, and thus all Israel will be saved." [2]Rom 11:25
I will take the children of Israel from among the nations to which they have come, and gather them from all sides to bring them back to their land… Never again shall they be two nations, and never again shall they be divided into two kingdoms… (First reading)
And then, Jesus prayed that there will be one flock in "Zion," [3]cf. John 17:20-23 which is symbolic of the Church.
He who scattered Israel, now gathers them together, he guards them as a shepherd his flock… Shouting, they shall mount the heights of Zion, they shall come streaming to the LORD's blessings… there shall be one shepherd for them all… My dwelling shall be with them; I will be their God, and they shall be my people. (Today's Psalm and first reading)
The Era of Peace—the "day of the Lord"—is therefore not only the Vindication of Wisdom, but the last preparations of the Bride of Christ for that eternal day when "He will wipe every tear from their eyes, and there shall be no more death or mourning, wailing or pain, [for] the old order has passed away." [4]Rev 21:4
RELATED READING
Thanks for your prayers and support.


Set in medieval times, The Tree is a remarkable blend of drama, adventure, spirituality, and characters the reader will remember for a long time after the last page is turned…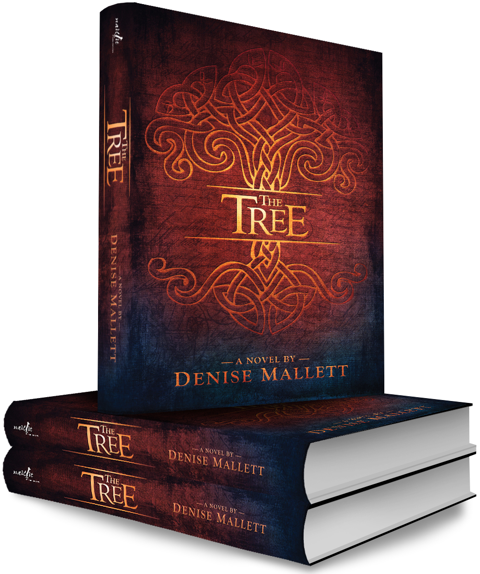 by
Denise Mallett
Calling Denise Mallett an incredibly gifted author is an understatement! The Tree is captivating and beautifully written. I keep on asking myself, "How can somebody write something like this?" Speechless.
—Ken Yasinski, Catholic speaker, author & founder of FacetoFace Ministries
From the first word to the last I was captivated, suspended between awe and amazement. How did one so young write such intricate plot lines, such complex characters, such compelling dialogue? How had a mere teenager mastered the craft of writing, not just with proficiency, but with depth of feeling? How could she treat profound themes so deftly without the least bit of preachiness? I am still in awe. Clearly the hand of God is in this gift.
—Janet Klasson, author of The Pelianito Journal Blog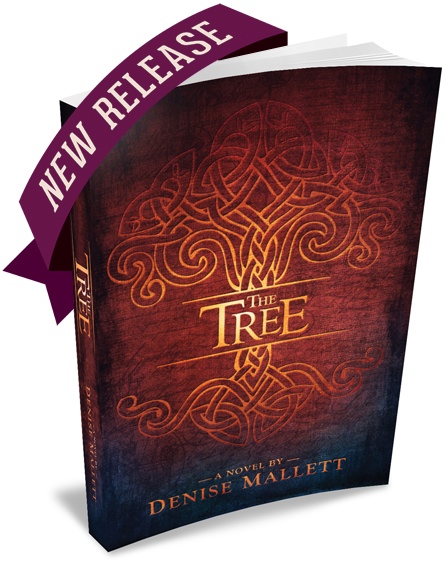 Join Mark for the last week of Lent, 
meditating upon the daily Now Word in the Mass readings.

A sacrifice that will feed your soul!
SUBSCRIBE here.

| | | |
| --- | --- | --- |
| 1. | ↑ | cf. Rom 8:19-23 |
| 2. | ↑ | Rom 11:25 |
| 3. | ↑ | cf. John 17:20-23 |
| 4. | ↑ | Rev 21:4 |