THE NOW WORD ON MASS READINGS
for March 17th, 2014
Monday of the Second Week of Lent
St. Patrick's Day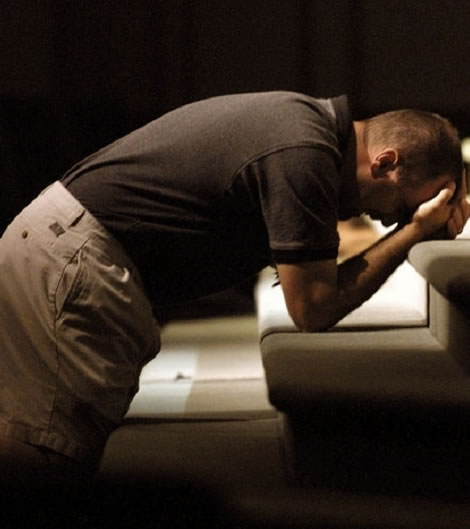 AS I read today's first reading and Psalm, I was immediately moved to pray it with you as a prayer of repentance for this generation. (I want to make a comment on today's Gospel by looking at the Pope's controversial words, "Who am I to judge?", but in a separate writing for my general readership. It is posted here. If you are not subscribed to my Spiritual Food for Thought writings, you can be by clicking here.)
And so, together, let us beg God's mercy upon our world for the sins of our times, for refusing to hear the prophets He has sent us—chief among them the Holy Fathers and Mary, Our Mother… by praying with our hearts today's Mass readings:
"Lord, great and awesome God, you who keep your merciful covenant toward those who love you and observe your commandments! We have sinned, been wicked and done evil; we have rebelled and departed from your commandments and your laws. We have not obeyed your servants the prophets, who spoke in your name to our kings, our princes, our fathers, and all the people of the land. Justice, O Lord, is on your side; we are shamefaced even to this day: we, the men of Judah, the residents of Jerusalem, and all Israel, near and far, in all the countries to which you have scattered them because of their treachery toward you. O LORD, we are shamefaced, like our kings, our princes, and our fathers, for having sinned against you. But yours, O Lord, our God, are compassion and forgiveness! Yet we rebelled against you and paid no heed to your command, O LORD, our God, to live by the law you gave us through your servants the prophets." (Daniel 9)

R. Lord, do not deal with us according to our sins.

May your compassion quickly come to us, for we are brought very low.

R. Lord, do not deal with us according to our sins.

Help us, O God our savior, because of the glory of your name…

R. Lord, do not deal with us according to our sins.

…deliver us and pardon our sins for your name's sake.

R. Lord, do not deal with us according to our sins.
In closing, let us offer the prayer that Jesus taught St. Faustina to spread for these times:
Eternal Father,
I offer You the Body and Blood, Soul and Divinity
of Your dearly beloved Son, Our Lord Jesus Christ
in atonement for our sins
and those of the whole world.
For the sake of His sorrowful Passion, have
mercy on us.
To receive The Now Word,
click on the banner below to subscribe.
Your email will not be shared with anyone.


This full-time ministry is falling short…
Thanks for your financial support and prayers.