THE NOW WORD ON MASS READINGS
for June 7th, 2017
Wednesday of the Ninth Week in Ordinary Time
Liturgical texts here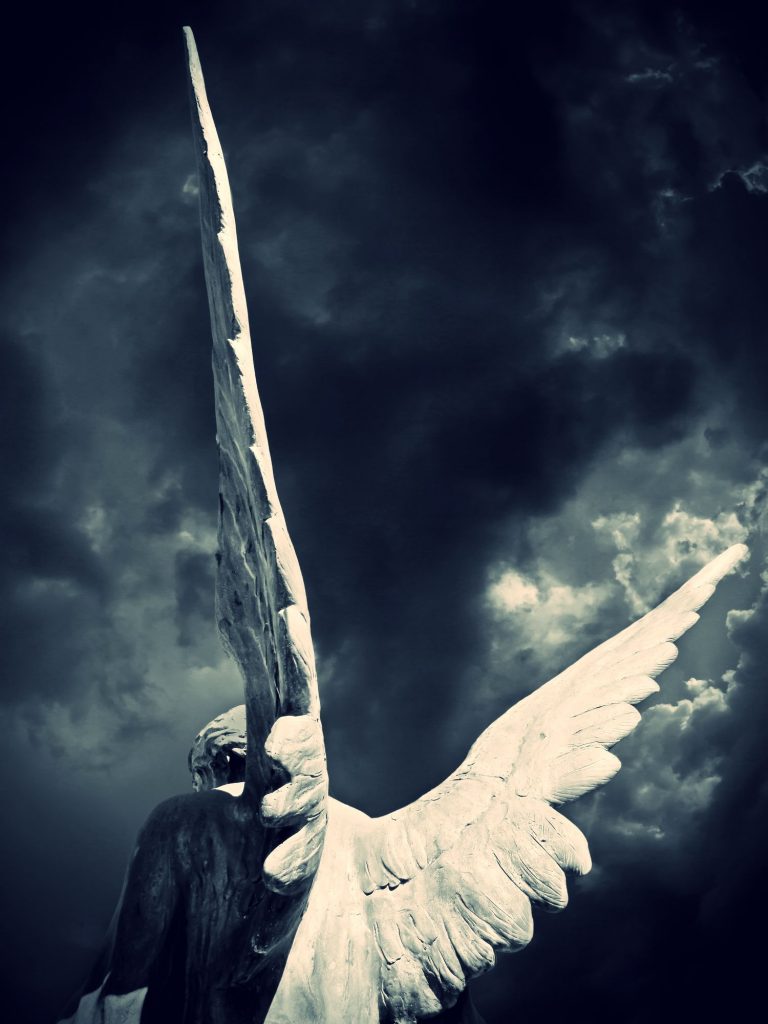 SOMETHING remarkable happens when we give praise to God: His ministering angels are released in our midst.  
We see this time and again in both the Old and New Testament where God heals, intervenes, delivers, instructs, and defends through his angels, often on the heels of when His people offer Him praise. It has nothing to do with God blessing those who, in return, "stroke His ego"… as if God is some kind of mega-egomaniac. Rather, praise of God is an act of truth, one that flows from the reality of who we are, but especially, of who God is—and "the truth sets us free."  When we acknowledge the truths about God, we are really opening ourselves up to an encounter with His grace and power. 
Blessing expresses the basic movement of Christian prayer: it is an encounter between God and man… because God blesses, the human heart can in return bless the One who is the source of every blessing… Adoration is the first attitude of man acknowledging that he is a creature before his Creator. —Catechism of the Catholic Church (CCC), 2626; 2628
In today's first reading, we see a direct relationship between praise and encounter. 
"Blessed are you, O Lord, merciful God, and blessed is your holy and honorable name. Blessed are you in all your works for ever!" At that very time, the prayer of these two suppliants was heard in the glorious presence of Almighty God. So Raphael was sent to heal them both…
Tobit was physically healed while Sarah was delivered from a wicked demon.  
On another occasion, when the Israelites were surrounded by enemies, God intervened as they began to praise Him:
Do not lose heart at the sight of this vast multitude, for the battle is not yours but God's. Tomorrow go out to meet them, and the Lord will be with you. They sang: "Give thanks to the Lord, for his mercy endures forever." And when they began to sing and praise, the Lord set an ambush against the men of Ammon… destroying them utterly. (2 Chron 20:15-16, 21-23) 
When the whole assembly of the people was praying outside the temple at the hour of the incense offering, it was then that an angel of the Lord appeared to Zechariah to announce the unlikely conception of John the Baptist in his aged wife. [1]cf. Luke 1:10
Even when Jesus openly praised the Father, it brought about an encounter of the divine in the midst of the people. 
"Father, glorify your name." Then a voice came from heaven, "I have glorified it and will glorify it again." The crowd there heard it and said it was thunder; but others said, "An angel has spoken to him." (John 12:28-29)
When Paul and Silas were imprisoned, it was their praise that paved the way for God's angels to deliver them. 
About midnight, while Paul and Silas were praying and singing hymns to God as the prisoners listened, there was suddenly such a severe earthquake that the foundations of the jail shook; all the doors flew open, and the chains of all were pulled loose. (Acts 16:23-26)
Again, it is our praises that enable a divine exchange:
…our prayer ascends in the Holy Spirit through Christ to the Father—we bless him for having blessed us; it implores the grace of the Holy Spirit that descends through Christ from the Father—he blesses us.  —CCC, 2627

…you are holy, enthroned on the praises of Israel (Psalm 22:3, RSV)
Other translations read:
God inhabits the praises of His people (Psalm 22:3)
I am not suggesting that, as soon as you praise God, all your problems will vanish—as if praise is like inserting a coin into a cosmic vending machine. But giving authentic worship and thanks to God "in all circumstances" [2]cf. 1 Thess 5:18 is really another way of saying, "You are God—I am not." Actually, it is like saying, "You are an awesome God no matter what the outcome." When we praise God in this way, it is truly an act of abandonment, an act of faith—and Jesus said that faith the size of a mustard seed can move mountains. [3]cf. Matt 17:20 Both Tobit and Sarah praised God in this way, putting their very life-breath into His hands. They did not praise Him to "get" something, but precisely because adoration belonged to the Lord, despite their circumstances. It was these pure acts of faith and adoration that "released" God's angel to work in their lives. 
"Father, if you are willing, take this cup away from me; still, not my will but yours be done." And to strengthen him an angel from heaven appeared to him. (Luke 22:42-43)
Whether or not God acts in the way you want or when you want, one thing is certain: your abandonment to Him—this "sacrifice of praise"—always draws you into His presence, and the presence of His angels. What, then, do you have to fear?
Enter his gates with thanksgiving, and his courts with praise (Psalm 100:4)

For here we have no lasting city, but we seek the one that is to come. Through him then, let us continually offer God a sacrifice of praise, that is, the fruit of lips that confess his name. (Heb 13:14-15)
Too often in the Church, we have relegated "praise and worship" to a category of people, or to the single expression of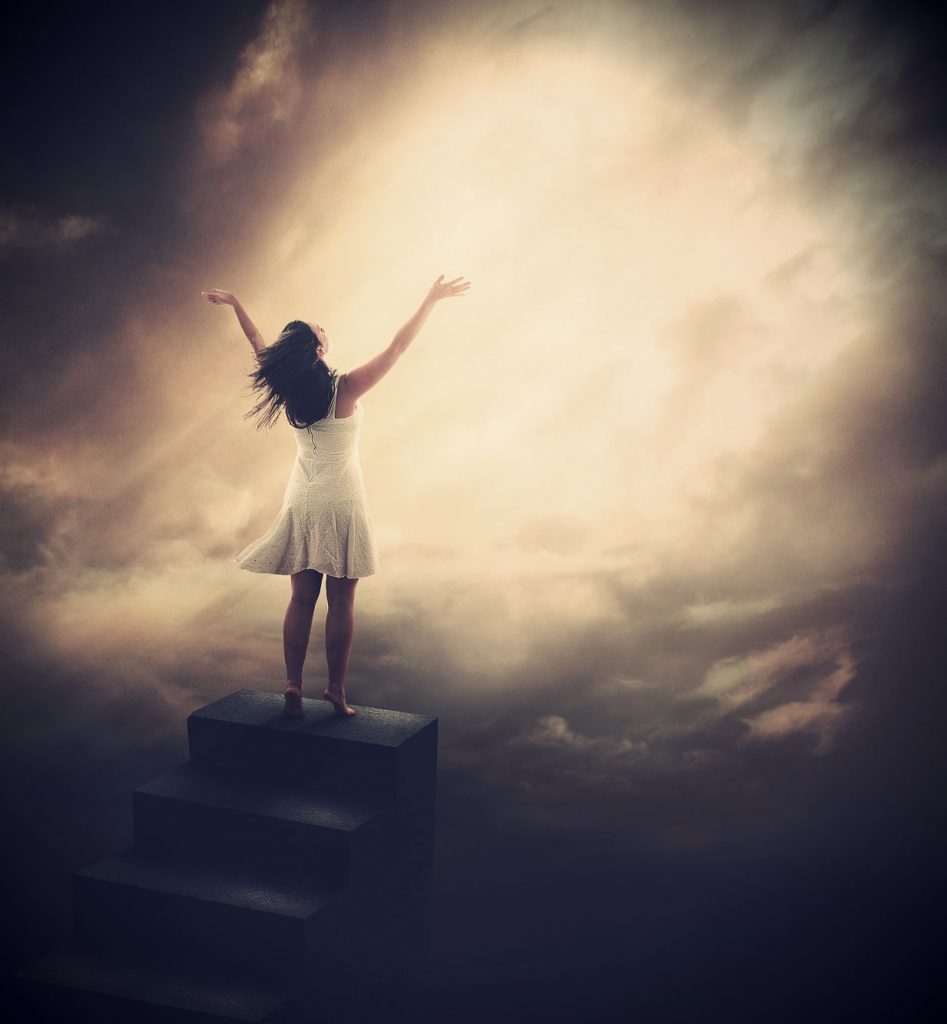 "raising hands," and thus robbed the rest of the Body of Christ of the blessings that would otherwise be theirs by teaching from the pulpit the power of praise. Here, the Magisterium of the Church has something to say:
We are body and spirit, and we experience the need to translate our feelings externally. We must pray with our whole being to give all power possible to our supplication. —CCC, 2702

…if we close ourselves in formality, our prayer becomes cold and sterile… David's prayer of praise brought him to leave all form of composure and to dance in front of the Lord with all his strength. This is the prayer of praise!… 'But, Father, this is for those of Renewal in the Spirit (the Charismatic movement), not for all Christians.' No, the prayer of praise is a Christian prayer for all of us! —POPE FRANCIS, Jan. 28th, 2014; Zenit.org
Praise has nothing to do with whipping up a frenzy of feelings and emotions. In fact, the most powerful praise comes when we acknowledge God's goodness in the midst of the dry desert, or the dark night. Such was the case at the beginning of my ministry many years ago…
TESTIMONY OF THE POWER OF PRAISE
In the beginning years of my ministry, we held monthly gatherings in one of the local Catholic Churches. It was a two hour evening of praise and worship music with personal testimony or teaching in the middle. It was a powerful time in which we witnessed many conversions and deeper repentance.
One week, the team leaders had a meeting planned. I remember making my way there with this dark cloud hanging over me. I had been struggling with a particular sin of impurity for a very long time. That week, I had really struggled—and failed miserably. I felt helpless, and above all, deeply ashamed. Here I was the music leader… and such a failure and disappointment.
At the meeting, they began to pass out song sheets. I didn't feel like singing at all, or rather, I did not feel worthy to sing. I felt that God must have despised me; that I was nothing more than trash, a disgrace, the black sheep. But I knew enough as a worship leader that giving praise to God is something I owe Him, not because I feel like it, but because He's God. Praise is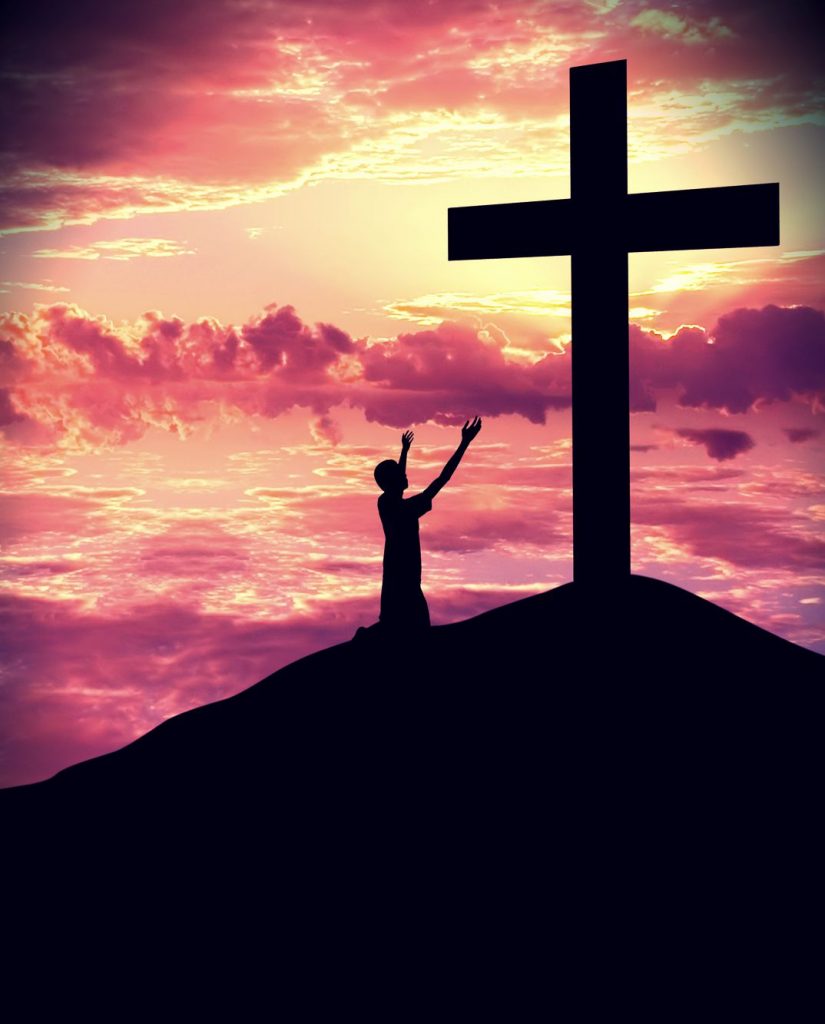 an act of faith… and faith can move mountains. So, despite myself, I began to sing. I began to praise.

As I did, I sensed the Holy Spirit descend upon me. My body literally began to tremble. I was not one to go looking for supernatural experiences, nor try and create a bunch of hype. No, if I was generating anything at that moment, it was self-hatred. Yet, what was happening to me was real.
Suddenly, I could see in my mind's eye an image, as though I was being raised on an elevator without doors… raised into what I perceived somehow to be the throne room of God. All I saw was a crystal glass floor (several months later, I read in Rev 4:6:"In front of the throne was something that resembled a sea of glass like crystal").  I knew I was there in God's presence, and it was so wonderful. I could feel His love and mercy toward me, washing away my guilt, my filth and failure. I was being healed by Love.

When I left that night, the power of that addiction in my life was broken. I do not know how God did it—nor which angels were ministering to me—all I know is that He did: He set me free—and has, to this very day.
Good and upright is the LORD; thus he shows sinners the way. (Today's Psalm)
RELATED READING
  
You are loved.

To journey with Mark in the The Now Word,
click on the banner below to subscribe.
Your email will not be shared with anyone.