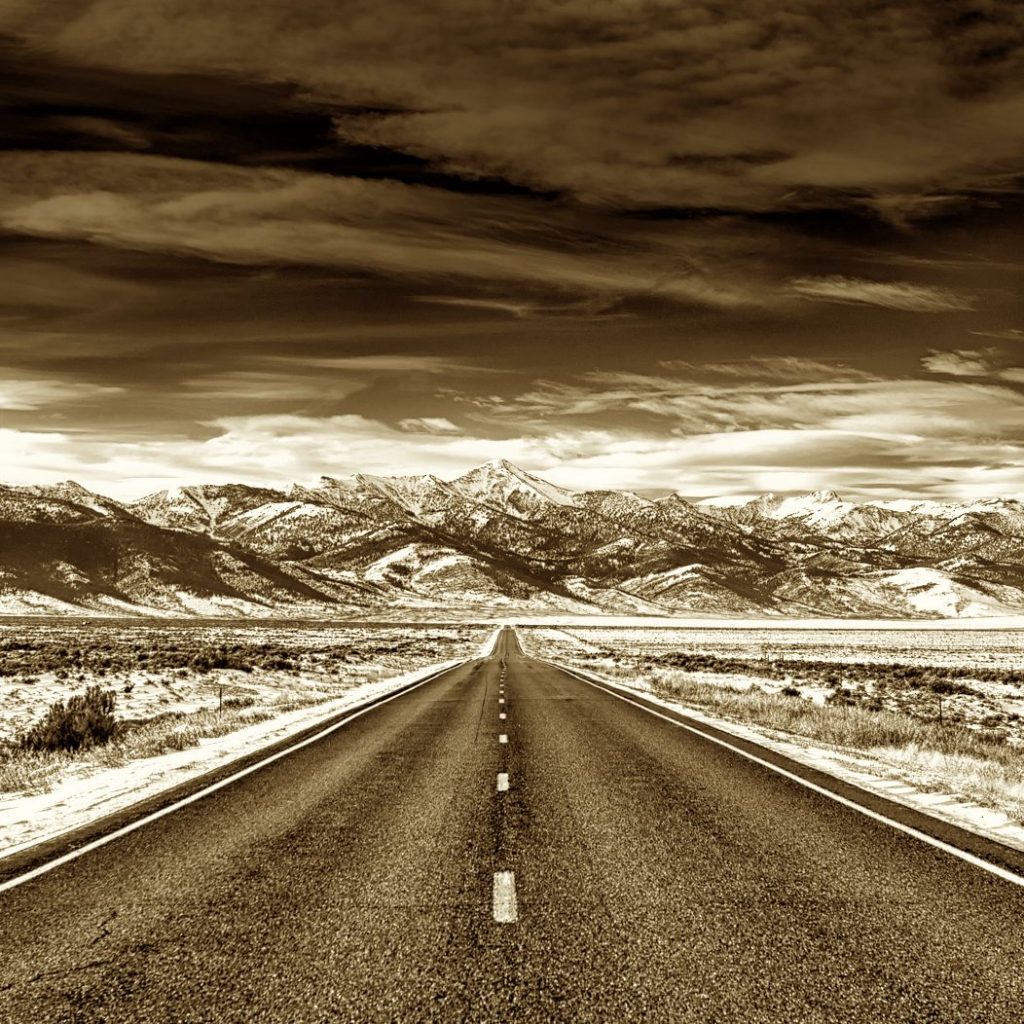 WELL, we're off to a bang already! Our motorhome sprung a leak, the batteries suddenly died, and a brake part has been delayed. Perhaps more concerning are the winter storms that are ravaging the mountain passes that we have to go through when we eventually get rolling (today?).
Blessed be God, now and forever.
I keep thinking of St. Paul who was shipwrecked while on an Alexandrian ship on his way to Rome. In fact, 6 years ago, I felt inspired to name our motorhome "The Alexandrian" based on the story that every passenger on St. Paul's ship was spared, but the ship itself was lost. How prophetic that inspiration was!
Yet, trying to be good stewards, we have tried to raise enough money to trade this tired old bus in, but have come up quite short. That too is God's will. And yet, in all of this, I know the Lord is with us… gently speaking, directing, and guiding.
Yet, these are material obstacles. I have many "words" I want to write to you since Christmas, but there have been wall to wall obstacles that have prevented me from getting in front of the keyboard (not the least, my mother-in-law being diagnosed with terminal brain cancer shortly after New Year's. Her name is Margaret… please pray for this dear woman whose faith and peaceful acceptance of God's will are inspiring us all.) I am reminded of the prophet Daniel who asked God for wisdom to interpret the visions he was seeing. Finally, after three weeks, an angel suddenly appeared saying,
Do not fear, Daniel… from the first day you made up your mind to acquire understanding and humble yourself before God, your prayer was heard. Because of it I started out, but the prince of the kingdom of Persia stood in my way for twenty-one days, until finally Michael, one of the chief princes, came to help me. (Dan 10:13)
I have been fasting and praying for the grace to continue my mission, and thank all of you too for your prayers and letters (I read them all, though I cannot respond to all of them.) There are spiritual battles that are growing daily in intensity against this ministry. I believe that is the case for any believer in the world today who seeks to be faithful to Jesus. But we share in Christ's authority and power, and so keep our eyes fixed on Him whose heel hovers above the serpent. We persevere because our faith is in Him, even, and especially in the valley of the shadow of death.
Mountains lay before us today… but Jesus said that faith the size of a mustard seed can can cast a mountain into the sea. David wrote that, with God, we can scale any wall and climb any barrier. And St. Paul wrote that one only enters the Kingdom of God through many trials and difficulties.
I can say this… I feel the presence of Jesus with my daughter (traveling with me) and I. He is here, and so, we go on despite the obstacles in our way. For He does not call me to success today, but to faithfulness. There is a big difference. The paradox of the Cross is that obstacles and trials appear to be utter failure in the world's eyes. But, for we put our faith in God, the Cross (crosses) are the power of God delivering us and transforming us from glory to glory. Alleluia! The Father's will is our food—whether it is bitter herbs or sweet fruit—both bring their health and life to the soul in their proper time.
Below is the tour and places where I believe Jesus wants souls to encounter Him in a powerful way. Please pray for our safe passage, and above all, for the souls that Jesus wants to touch.
You too are in my prayers.
WINTER 2012 WESTERN CANADA TOUR
Jan 20: Encounter With Jesus
New date because of weather!!
Holy Family Parish, Ucluelet, BC, 7:00 pm
Jan 21: Encounter With Jesus
Christ the King Parish, Courtenay, BC, 8:00 pm
Jan 22: Encounter With Jesus
St. Joseph's Parish, Victoria, BC, 7:30 pm
Jan 25: Encounter With Jesus
Holy Spirit Parish, New Westminster, BC, 7:00 pm
Jan 27: Encounter With Jesus
Sacred Heart Cathedral, Kamloops, BC, 7:00 pm
Jan 28:
Encounter With Jesus
St. Charles Garnier Parish, Kelowna, BC, 7:30 pm
Jan 30: School Ministry (K-6)
Father James Whelihan School, Calgary, AB,10:00 am
Jan 30: School Ministry (7-9)
Father James Whelihan School, Calgary, AB,1:00 pm
Feb 1: Encounter With Jesus
St. Joseph's Parish, Kindersley, SK, 7:00 pm