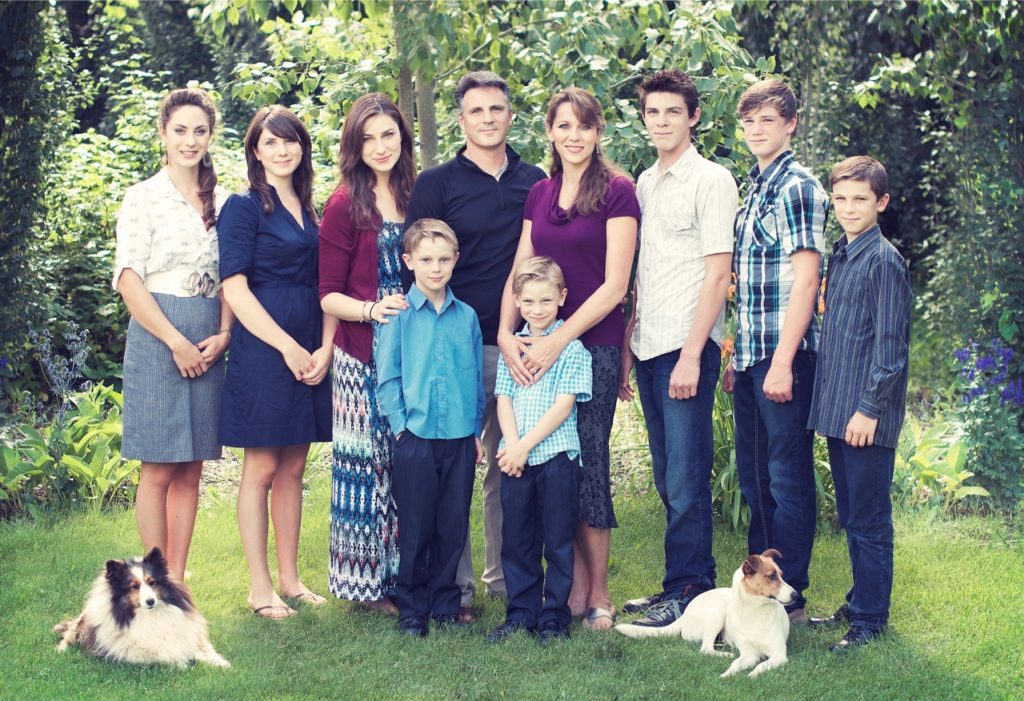 The Mallett Clan
WRITING to you several thousand feet above the earth on my way to Missouri to give a "healing and strengthening" retreat with Annie Karto and Fr. Philip Scott, two wonderful servants of God's love. This is the first time in a while that I've done any ministry outside my office. In the past few years, in discernment with my spiritual director, I feel that the Lord has asked me to leave behind most public events and focus on listening and writing to you, my dear readers. This year, I'm taking on a bit more outside ministry; it feels like a last "push" in some respects… I'll have more announcements of upcoming dates shortly.
So it goes without saying that providing for my ministry, staff and family comes down to a little red button at the bottom of this page. For those who are new to my writings, this is a full-time ministry. As of today, I have posted online probably the equivalent of over 30 books. That, and on my website EmbracingHope.TV, there are over a dozen songs I have professionally recorded over the years and several teaching videos. All of this comes to you at no cost as I try to live by Matt 10:8:
Without cost you have received; without cost you are to give.
At the same time, St. Paul taught:
…the Lord ordered that those who preach the gospel should live by the gospel. (1 Corinthians 9:14)
Thankfully, most readers get this. I've even received letters from several of you saying, "We didn't know you were in need! Please tell us when you are." I am so grateful for your sensitivity. My wife Léa and I have no savings, no retirement plan. Everything has been poured back into this ministry and keeping our little farm running to feed our growing clan. But we do have a staff member, monthly expenses to keep the websites running and up to date, and vehicle, mortgage payments, etc. like every other family. My wife has started a little business selling specialized tack for horses that we hope, someday, will be profitable (see Equinnovations.ca). Like you, we are living one day at a time in this uncertain period of history.
I don't know how long Jesus will have me continue writing. I say this every year because I don't have any plans other than to rise each day and listen to the "now word" as best I can. These are extraordinary times. I think the hour for extraordinary heroism is coming to all of us. If I can, by God's grace, help you to surrender a little bit more, to pray more, love more, and trust more in Jesus… then perhaps that will be enough for you to be opened to every grace that you will need in these times of preparation that seem to be winding down.
I only send out these letters about twice a year. I don't like the distraction of begging, but it is necessary to continue this work. I am so blessed by your presence, by the daily letters I receive of how God is touching you through this ministry and what He is speaking to your heart. Most of the time, I am simply confirming what you are already hearing, and that is the way it should be.
Thank you for your support. Léa and I are so grateful.
You are loved,
Mark
P.S. More recent family pics below!
P.S.S. Our staff member, Colette, tells me that almost half of those who have committed to donating monthly have had their credit card expire or they have not updated their information. If you wish to still support us, send an email to colette@markmallett.com, or use our secure form below to confirm a monthly donation making a note of new changes. Thank you for that!
Bless you and thank you
for your alms of love…

Note: As our way of showing our appreciation
to those who generously donate
$75 or more, 
we offer a 50% coupon
off of our family's books,
CDs and art in my online store.
Our first and only grandchild to date: Ms. Clara Marian Williams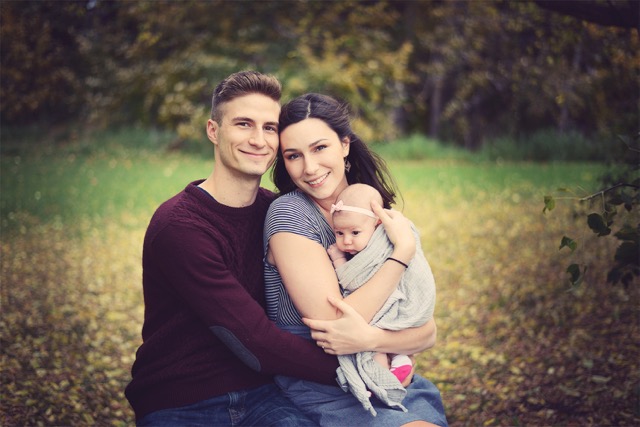 With her parents, Mike and Tianna [Mallett] Williams. Tianna and her mom designed this and my main website. She is a professional graphic designer for many Catholic ministries, including Catholic Answers. Mike is a finishing carpenter.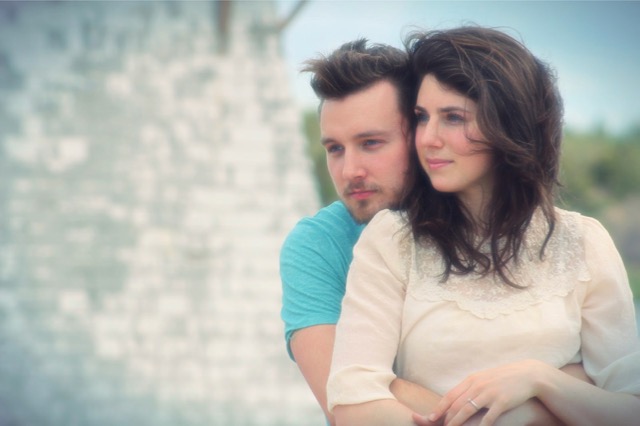 Daughter Denise, author of The Tree, married Nicholas Pierlot last autumn. He is a student of philosophy and theology of the Maryvale Institute in England (yes, we have some pretty awesome conversations!). And Denise is now writing the sequel!
Our daughter Nicole was a missionary for two years with Pure Witness Ministries in Canada. She is now studying interior design in Toronto. She is beside her beau, David Paul, with whom I helped build the soup kitchen he designed in Mexico (see Where Heaven Touches Earth).
Join Mark this Lent! 
Strengthening & Healing Conference
March 24 & 25, 2017
with
Fr. Philip Scott, FJH
Annie Karto
Mark Mallett
St. Elizabeth Ann Seton Church, Springfield, MO 
2200 W. Republic Road, Spring eld, MO 65807
Space is limited for this free event… so register soon.
www.strengtheningandhealing.org
or call Shelly (417) 838.2730 or Margaret (417) 732.4621
An Encounter With Jesus
March, 27th,7:00pm
with 
Mark Mallett & Fr. Mark Bozada
St James Catholic Church, Catawissa, MO
1107 Summit Drive 63015 
636-451-4685
To journey with Mark in the The Now Word,
click on the banner below to subscribe.
Your email will not be shared with anyone.