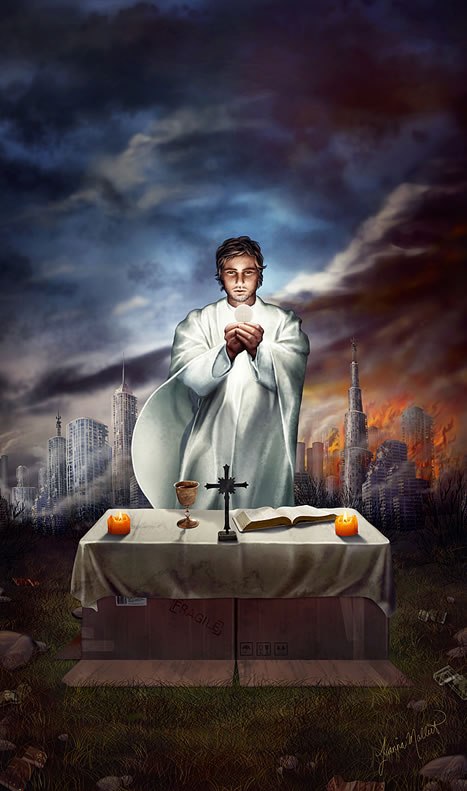 He Will Reign, by Tianna (Mallett) Williams
This morning when I awoke, the "now word" on my heart was to find a writing from the past about "coming out of Babylon." I found this one, first published exactly three years ago on October 4th, 2017! The words in this are everything that is on my heart at this hour, including the opening Scripture from Jeremiah. I have updated it with current links. I pray this will be as edifying, reassuring, and challenging for you as it is for me this Sunday morning… Remember, you are loved.
THERE are times when the words of Jeremiah pierce my soul as though they are my own. This week is one of those times. 
Whenever I speak, I must cry out, violence and outrage I proclaim; the word of the Lord has brought me reproach and derision all day long. I say I will not mention him, I will no longer speak in his name. But then it is as if fire is burning in my heart, imprisoned in my bones; I grow weary holding back, I cannot! (Jeremiah 20:7-9) 
If you have any kind of heart, then you too are reeling in the wake of events that are unfolding all over the world. The terrible flooding in Asia that has caused thousands of deaths… the ethnic cleansing in the Middle East… the hurricanes in the Atlantic… the imminent threat of war in the Koreas… the terrorist attacks (and riots) in North America and Europe. Do not the words penned at the end of the Book of Revelation—a book we seem to be living in real-time—take on renewed urgency?
The Spirit and the bride say, "Come." Let the hearer say, "Come." Let the one who thirsts come forward, and the one who wants it receive the gift of life-giving water… Come, Lord Jesus! (Rev 22:17, 20)
It's as if St. John anticipated the yearning and thirst for truth, beauty, and goodness that would eventually overcome a future generation that has "exchanged the truth of God for a lie and revered and worshiped the creature rather than the creator." [1]Rom 1:25 Yet, as I hinted in The Worst Chastisement, this is only the beginning of the travails that Heaven has long warned that this humanity would reap as a consequence of rejecting Jesus Christ and His Gospel. We are doing it to ourselves! For the Gospel is not some lovely ideology, another philosophy among many. Rather, it is the divine map provided by the Creator to lead His creation from the power of sin and death into freedom. It is real! It is not fiction! Heaven is for real! Hell is for real! Angels and demons are for real! How much more does this generation need to see of the face of evil before we humble ourselves and cry out to God, "Jesus help us! Jesus save us! We really do need you!"? 
Sad to say, far, far more. 
BABYLON IS COLLAPSING
What we are witnessing, brothers and sisters, is the beginning of the collapse of Babylon, which Pope Benedict explains is…
…the symbol of the world's great irreligious cities… No pleasure is ever enough, and the excess of deceiving intoxication becomes a violence that tears whole regions apart – and all this in the name of a fatal misunderstanding of freedom which actually undermines man's freedom and ultimately destroys it. —POPE BENEDICT XVI, On the occasion of Christmas Greetings, December 20th, 2010; http://www.vatican.va/
In Mystery Babylon, The Fall of Mystery Babylon (and The Coming Collapse of America), I explained the complex history of America and its role at the center of a diabolical plan to subvert Christianity and the sovereignty of nations. Through "enlightened democracies"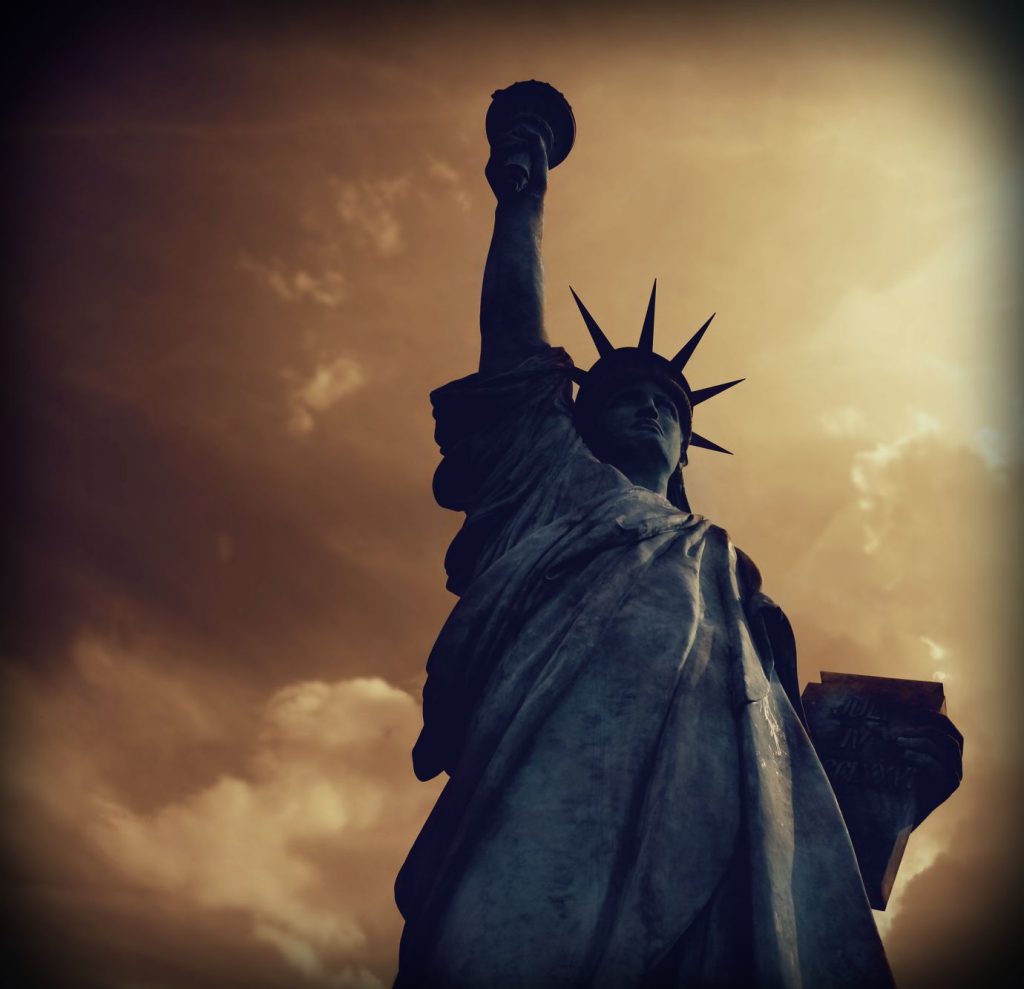 there would spread practical atheism and materialism—the "errors of Russia"—as Our Lady of Fatima called them. The fruits would come to resemble Babylon, as described in Revelation:
It has become a dwelling place of demons, a haunt of every foul spirit, a haunt of every foul and hateful bird; for all nations have drunk the wine of her impure passion, and the kings of the earth have committed fornication with her, and the merchants of the earth have grown rich with the wealth of her wantonness. (Rev 18:2-3)
How often, when dictators are toppled or insiders share their stories, do we find that, far from hating Western culture as they claim, these corrupt leaders have committed fornication with her! They have imported her materialism, pornography, licentiousness, and greed.
But what about us? What about you and me? Are we following the King of kings, or are we, too, drinking the wine of impure passion that is flooding into every street and home via the internet—the "image of the beast"?
The "signs of the times" demand an earnest examination of conscience on the part of every single one of us, from bishop to layman. These are serious times that demand a serious response—not an anxious and fearful response—but a sincere, humble, and trusting one. For this is what God is saying to us who live in Babylon's shadow at this late hour:
Depart from her, my people, so as not to take part in her sins and receive a share in her plagues, for her sins are piled up to the sky, and God remembers her crimes. (Rev 18:4-5)
God remembers her crimes for the reason that Babylon is not repenting of them. 
The Lord is merciful and gracious, slow to anger and abounding in steadfast love… as far as the east is from the west, so far does he remove our transgressions from us. (Psalm 103:8-12)
Our sins are removed when we repent, that is! Otherwise, justice demands that God hold the wicked accountable for the cry of the poor. And how loud that cry has become! 
TURNING INWARD
Jesus said, 
Whoever believes in me, as scripture says: 'Rivers of living water will flow from within him.' (John 7:38)
Some have written, wondering, crying out, "When will all this destruction end? When will we find rest?" The answer is that it will end when men have drunk their fill of disobedience:[2]cf. Fullness of Sin: Evil Must Exhaust Itself
Take this cup of foaming wine from my hand, and have all the nations to whom I will send you drink it. They shall drink, and be convulsed, and go mad, because of the sword I will send among them. (Jeremiah 25:15-16)
And yet, doesn't the Father offer humanity a Cup of Mercy each and every day on the altars of our churches? There,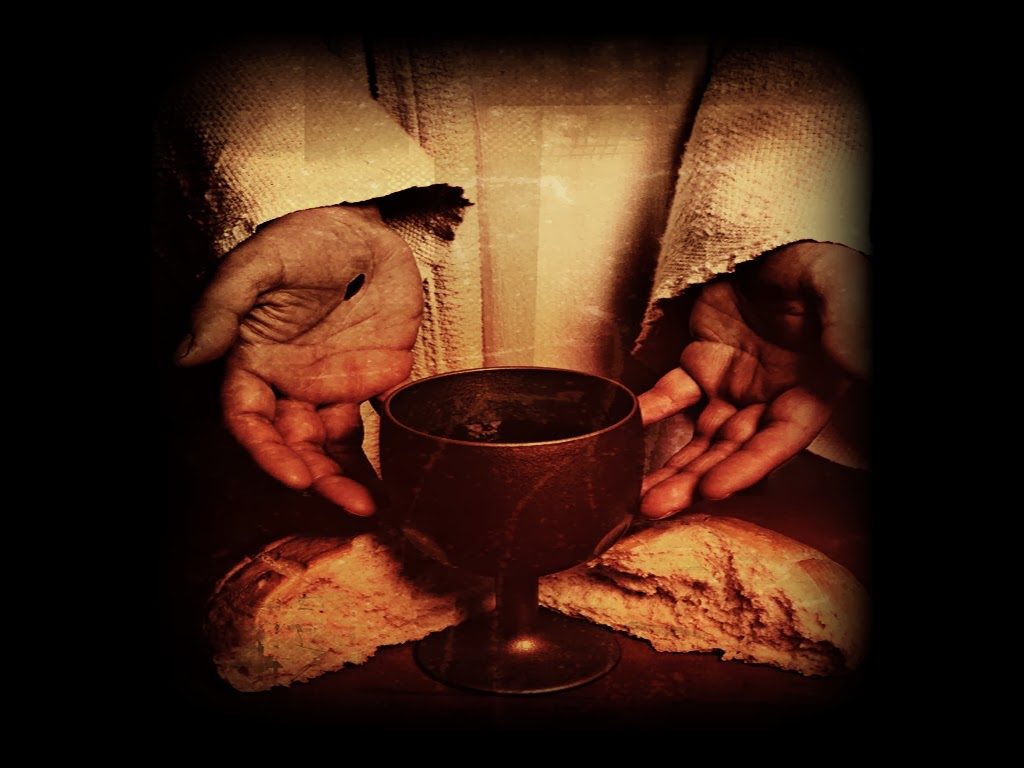 Jesus makes Himself present to us, Body, Soul, and Divinity as a sign of His love, mercy, and desire to reconcile humanity, even still. Even now! There, in the thousands of mostly empty churches in the West, behind the veil of the Tabernacle, Jesus cries out, "I thirst!" [3]John 19:28
I thirst. I thirst for the salvation of souls. Help Me, My daughter, to save souls. Join your sufferings to My Passion and offer them to the heavenly Father for sinners. —Jesus to St. Faustina, Divine Mercy in My Soul, Diary; n. 1032
Do you see why I am writing you today, after the past couple of weeks where I have focused on the Cross? Jesus needs your sufferings and sacrifices more than ever for this poor humanity. But how can we give Jesus anything unless we are truly in union with Him? Unless we ourselves have "come out of Babylon"? 
Whoever remains in me and I in him will bear much fruit, because without me you can do nothing. (John 15:5)
But where do many of us remain? Which vine are we grafted onto—Jesus, or our smartphones? Or as one Saint put it, "What, Christian, are you doing with your time?" For many compulsively reach for technology at the slightest pause in the day; they flip through Facebook and Instagram looking for someone to fill the silence; they scan the TV hoping something will reduce their boredom; they surf the web for the sensational, sex, or stuff, trying to medicate the ache in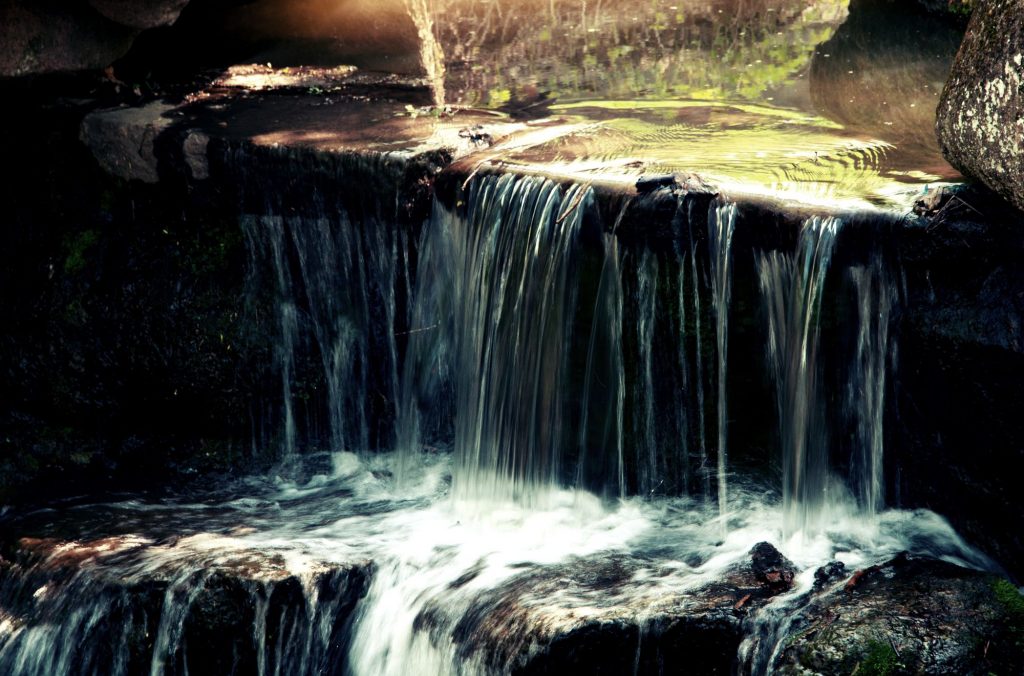 their own souls for peace…. But none of this can provide the River of Living Water that Jesus spoke of… for His is a peace "this world cannot give." [4]cf. John 14:27  It is only when we come to Him "like little children" in obedience, in prayer, in the Sacraments, that we will even begin to become vessels of Living Water for the world. We must drink from the Well before we know what we're giving.
MERCIFUL WARNINGS
Yes, this writing is a warning! We are now seeing events pile up, one upon another like a train wreck… as Jesus said they would, according to one American seer:
My people, this time of confusion will only multiply. When the signs begin to come forth like boxcars, know that the confusion will only multiply with it. Pray! Pray dear children. Prayer is what will keep you strong and will allow you the grace to defend the truth and persevere in these times of trials and sufferings. —Jesus allegedly to Jennifer; November 11th, 2005; wordsfromjesus.com
Even I have to avert my eyes from all the "violence and outrage" I see from my little post on the wall, or it will suffocate my own peace! Jesus told us to watch the signs of the times, yes, but He also said:
Watch and pray that you may not undergo the test. The spirit is willing but the flesh is weak. (Mark 14:38)
We have to pray! We have to stop looking outward so much at the deluge of filth and destruction that Satan is spewing upon the world, and look inward to where the Holy Trinity dwells. Contemplate Jesus, not evil. We have to go where peace, grace, and healing await us, even as destruction abounds. And Jesus is found in both the Eucharist and in the hearts of believers. 
Examine yourselves to see whether you are living in faith. Test yourselves. Do you not realize that Jesus Christ is in you? — unless, of course, you fail the test. (2 Cor 13:5)

Because you have the Lord for your refuge and have made the Most High your stronghold, no evil shall befall you, no affliction come near your tent. (see Psalm 91)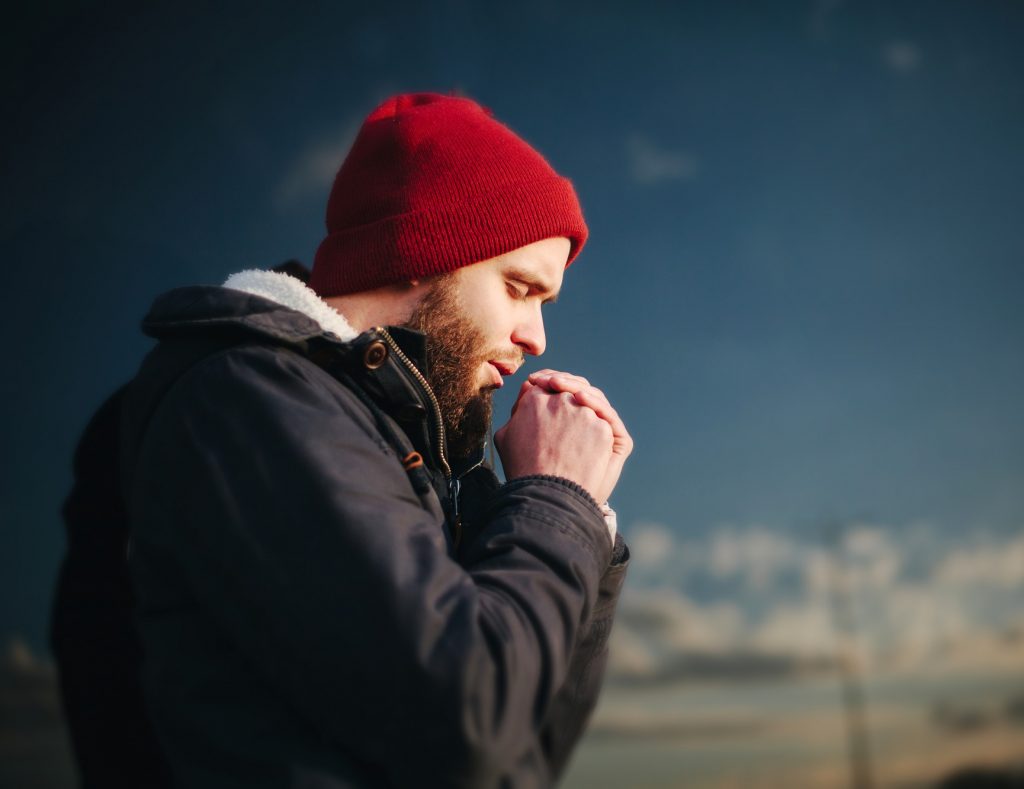 There, in the refuge of God's presence, He wants to bathe you in healing, power, and strength for these times.
Knowing how to wait, while patiently enduring trials, is necessary for the believer to be able to "receive what is promised" (Heb 10:36) —POPE BENEDICT XVI, encyclical Spe Salvi (Saved In Hope), n. 8
How do we wait? Pray, pray, pray. Praying is spiritual waiting; spiritual waiting is faith; and faith moves mountains.
It is late, and the time to come out of Babylon is now, for her walls are beginning to collapse.  
History, in fact, is not alone in the hands of dark powers, chance or human choices. Over the unleashing of evil energies, the vehement irruption of Satan, and the emergence of so many scourges and evils, the Lord rises, supreme arbiter of historical events. He leads history wisely towards the dawn of the new heavens and the new earth, sung in the final part of the Book under the image of the new Jerusalem (see Revelation 21-22). —POPE BENEDICT XVI, General Audience, May 11, 2005
RELATED READING
A retreat on prayer: here
Bless you and thank you for
supporting this ministry.

To journey with Mark in the The Now Word,
click on the banner below to subscribe.
Your email will not be shared with anyone.