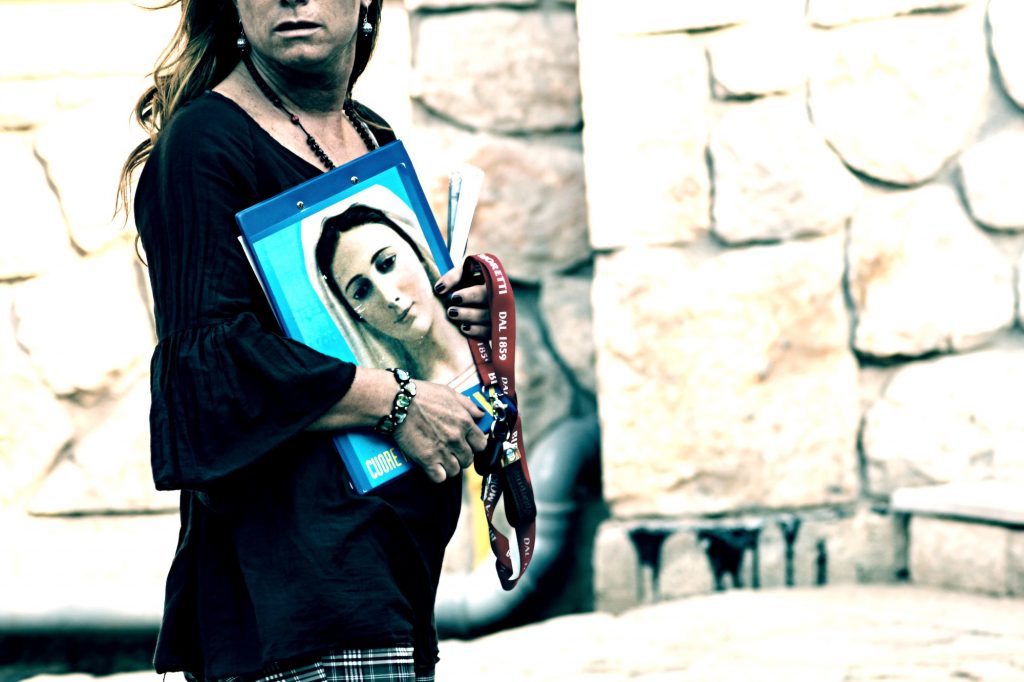 AFTER writing Medjugorje… Truth You May Not Know, a priest alerted me to a new documentary with an explosive alleged revelation regarding Bishop Pavao Zanic, the first Ordinary to oversee the apparitions in Medjugorje. While I had already suggested in my article that there was Communist interference, the documentary From Fatima to Medjugorje expands on this. I have updated my article to reflect this new information, as well as a link to the diocese's response, under the section "Strange Twists…." Just click: Read More. It's well worth reading this brief update as well as seeing the documentary, as it is perhaps the most important revelation to date regarding the intense politics, and thus, ecclesial decisions that were made. Here, the words of Pope Benedict take on particular relevance:
…today we see it in truly terrifying form: the greatest persecution of the Church does not come from external enemies, but is born of sin within the Church. —POPE BENEDICT XVI, interview on flight to Lisbon, Portugal; LifeSiteNews, May 12th, 2010
I will be speaking at a conference on the Divine Will in Tampa Bay this coming weekend, but am heading to Florida early. I have one more writing in this series on Medjugorje in which I will address in more detail that laundry list of objections and false allegations that are commonly raised. That may not happen until later in the week, depending on my time. For those who wonder why the focus on Medjugorje of late, read Turn On the Headlights and When the Stones Cry Out.
I have always considered this Our Lady's and Our Lord's blog, and so I really try to remain focused on what I feel the "now word" is, and just get out of the way as best I can. So it's nice to have a moment like this to say how much I appreciate all of the encouraging letters and testimonies I receive on a daily basis of how God is using this little apostolate to support and strengthen you. Thank you too for your support and prayers that have truly sustained me.
This is the hour to strike your courage and renew your commitment to Jesus, no matter what failures and disappointments you've encountered in yourself, the Church, or your circumstances. Our God is the God of new beginnings. As it says in the book of Lamentations:
The Lord's acts of mercy are not exhausted, his compassion is not spent; they are renewed each morning — great is your faithfulness! (3:22-23)
Remember always… you are loved. 
If you would like to support our family's needs,
simply click the button below and include the words
"For the family" in the comment section. 
Bless you and thank you!

To journey with Mark in the The Now Word,
click on the banner below to subscribe.
Your email will not be shared with anyone.