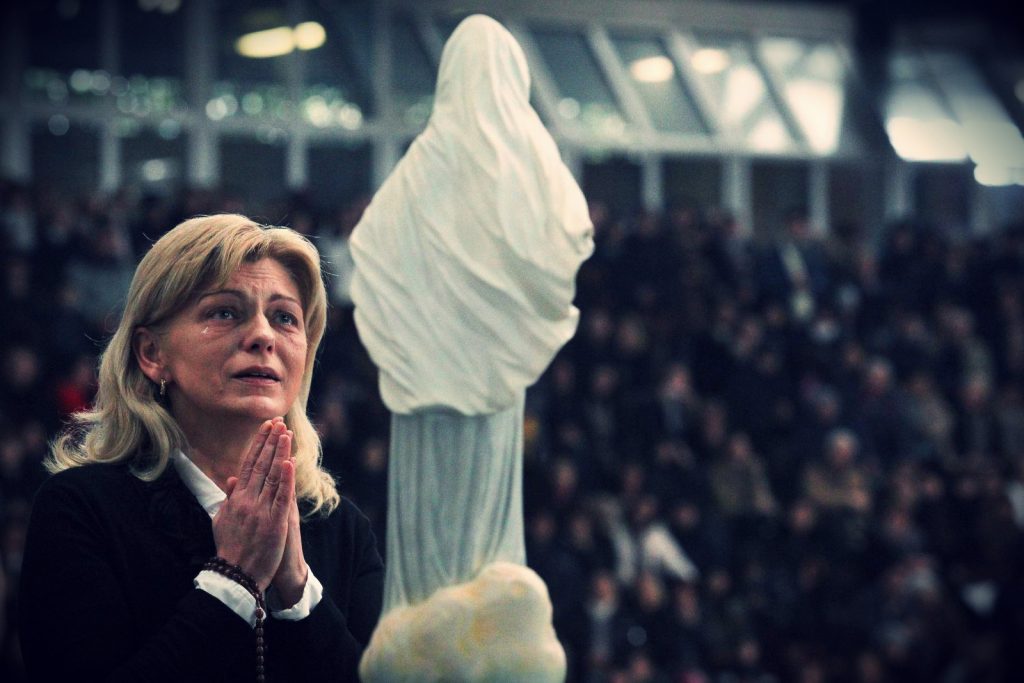 Medjugorje visionary, Mirjana Soldo, Photo courtesy LaPresse
"WHY did you quote that unapproved private revelation?"
It's a question I get asked on occasion. Moreover, rarely do I see an adequate answer to it, even among the Church's best apologists. The question itself betrays a serious deficit in catechesis among average Catholics when it comes to mysticism and private revelation. Why are we so afraid to even listen?
WRONG ASSUMPTIONS
There is a strange assumption that is far too common in the Catholic world today, and it is this: if a so-called "private revelation" has not yet been approved by a bishop, it is tantamount to being disapproved. But this premise is flat out incorrect for two reasons: it contradicts Scripture and the constant teachings of the Church.
The word St. Paul uses to refer to private revelation is "prophecy." And no where in Scripture does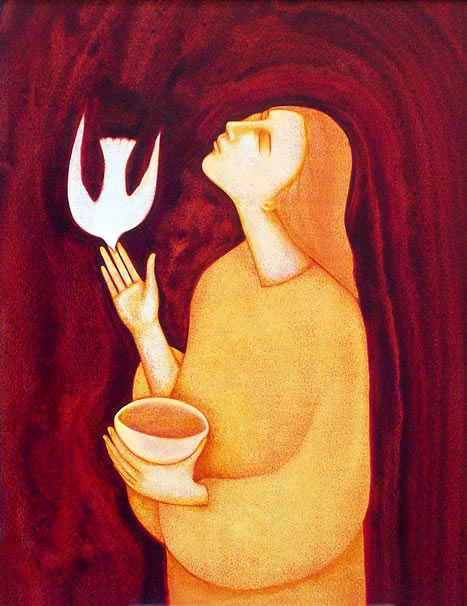 St. Paul ever instruct that the Body of Christ should only heed "approved" prophecy. Rather, he says,
Do not quench the Spirit. Do not despise prophetic utterances. Test everything; retain what is good. (1 Thess 5:19-21)
Clearly, if we are to test everything, then Paul means we should discern all prophetic claims within the Body. If we do, we will no doubt discover some utterances to not be authentic prophecy, to not be "good"; or to be fabrications of the imagination, perceptions of the mind, or worse, deceptions from an evil spirit. But this does not seem to trouble St. Paul in the least. Why? Because he has already laid out for the Church the foundations for discerning truth:
…hold fast to the traditions, just as I handed them on to you… hold fast to the word I preached to you… stand firm and hold fast to the traditions that you were taught, either by an oral statement or by a letter of ours… let us hold fast to our confession. (1 Cor 11:2; 1 Cor 15:2; 2 Thess 2:15; Heb 4:14)
As Catholics, we have the incredible gift of Sacred Tradition—the unchanged teachings of the Faith as handed on to us from Christ and the Apostles 2000 years ago. Tradition is the ultimate tool to filter out what is, and isn't of God. 
TRUTH IS TRUTH
This is why I am not afraid to read "unapproved" private revelation or to even quote it when there is nothing objectionable regarding matters of the faith, and when the Church has not "condemned" the visionary. The Public Revelation of Jesus Christ is my foundation, the Catechism is my filter, the Magisterium is my guide. Thus, I am not 
afraid to listen. (Note: while the Bishop of Mostar has been unfavourable to the apparitions at Medjugorje, the Vatican made the extraordinary intervention of relegating his decision to being only "his personal opinion," [1]letter from the Congregation for the Doctrine of the Faith from then Secretary Archbishop Tarcisio Bertone, May 26th, 1998 and transferring the authoritative decision over the apparitions to the Holy See.) 
Nor am I afraid to welcome any truth, whether it is from the mouth of an atheist or that of a saint—if it is indeed true.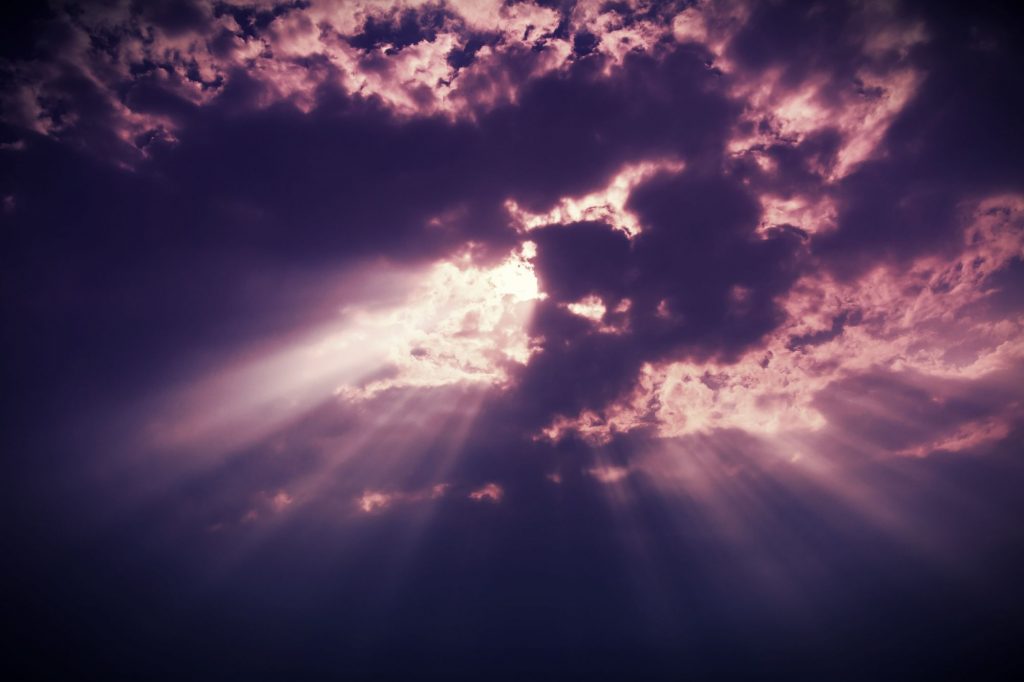 For truth is always a refraction of light from He who is Truth itself. St. Paul openly quoted the Greek philosophers; and Jesus commended a Roman official and a pagan woman for their faith and wisdom! [2]cf. Matt 15:21-28
One of the most beautiful and eloquent litanies to the Blessed Mother that I have ever heard was transcribed from the mouth of a demon during an exorcism. The fallible source did not change the infallible truth that was uttered. This is to say that truth has a beauty and power all on its own that transcends every limitation and fault. Which is why the Church has never expected perfection in its visionaries and seers, or even a pre-disposition to holiness. 
…union with God by charity is not requisite in order to have the gift of prophecy, and thus it was at times bestowed even upon sinners… —POPE BENEDICT XIV, Heroic Virtue, Vol. III, p. 160
LISTENING TO ANOTHER
A couple of years ago, I went for an afternoon walk with my bishop. He was as confused as I as to why two Canadian bishops would not allow me to conduct my ministry in their dioceses simply because I have quoted "private revelation" on my website from time to time. [3]cf. On My Ministry He affirmed that I had done nothing wrong and that what I quoted was not unorthodox. "In fact," he continued, "I would have no problem, for example, quoting Vassula Ryden if what she said was consistent with Catholic teaching, and second, that she was not condemned by the Magisterium." [4]Note: contrary to Catholic gossip, Vassula's status with the Church is not condemnation, but caution: see Your Questions on the Era of Peace
In fact, I would have no problem quoting Confucius or Ghandi in the proper context, if what they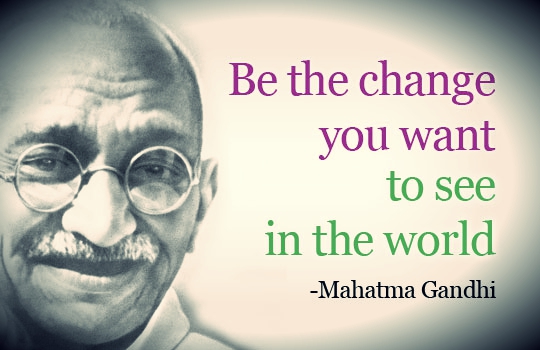 said was truth. The root of our inability to listen and discern is ultimately fear—fear of being deceived, a fear of the unknown, a fear of those who are different, etc. However, beyond our differences, beyond our ideologies and how they influence our thinking and behaviours… what you have in the raw is simply another human being made in God's image with all the capacity and potential of being a saint. We fear others because we have lost the capacity to perceive this intrinsic dignity, to see Christ in the other. 
The capacity for "dialogue" is rooted in the nature of the person and his dignity. —ST. JOHN PAUL II, Ut Unum Sint, n. 28; vatican.va
We must not be afraid to engage others, whoever they are or wherever they are at, just as Jesus was never afraid to engage the Roman, Samaritan, or Canaanite. Or do we not have living within us the Spirit of Truth to enlighten, help, and lead us?
The Advocate, the Holy Spirit that the Father will send in my name—he will teach you everything and remind you of all that I told you. Peace I leave with you; my peace I give to you. Not as the world gives do I give it to you. Do not let your hearts be troubled or afraid. (John 14:26-27)
Listen, discern, retain what is good. And this applies, of course, to prophecy. 
LISTENING TO GOD
The real problem in our times is that people—church people—have ceased praying and communicating with God on the level of listening to His voice. The "faith is in danger of dying out like a flame which no longer has fuel," Pope Benedict warned the bishops of the world. [5]Letter of His Holiness POPE BENEDICT XVI to All the Bishops of the World, March 12, 2009; www.vatican.va We can mouth the words of the Mass or the prayers we know by rote… but if we no longer believe or perceive that God speaks to us in the heart, then we will most certainly become cynical to the notion that He would speak to us through modern day prophets. It is "a spiritual perspective alien to present-day attitudes, often tainted with rationalism." [6]Cardinal Tarcisio Bertone from The Message of Fatima; see Rationalism, and the Death of Mystery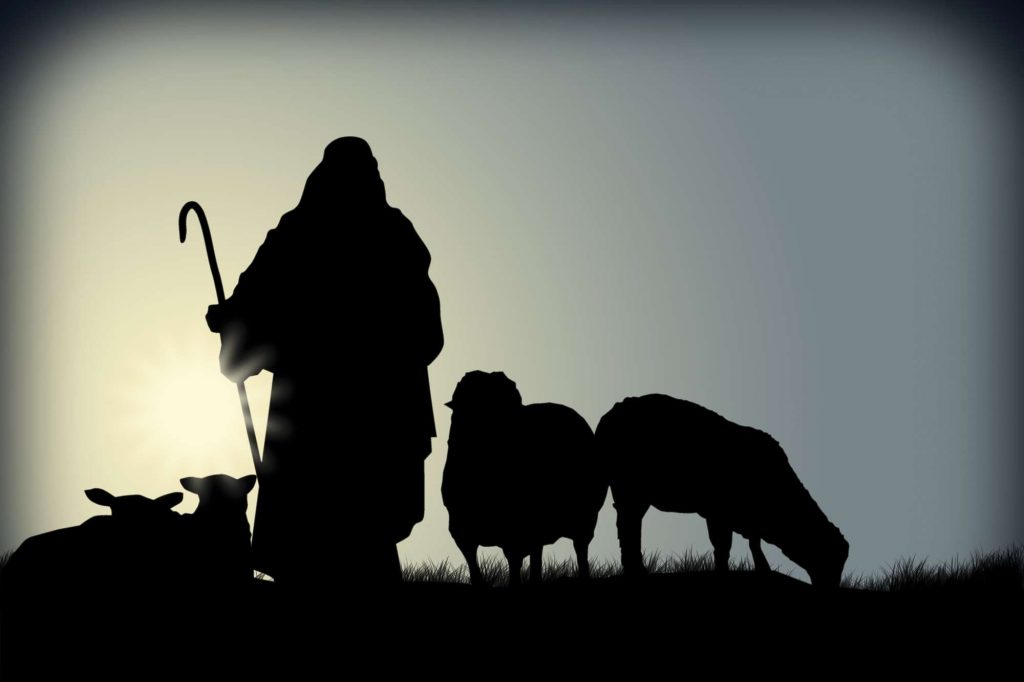 On the contrary, Jesus affirmed that He would indeed continue to speak to His Church after His ascension:
I am the good shepherd, and I know mine and mine know me… and they will hear my voice, and there will be one flock, one shepherd. (John 10:14, 16)
The Lord speaks to us in primarily two ways: through Public and "private" revelation. He speaks to us in Sacred Tradition—the definitive Revelation of Jesus Christ or "deposit of faith"—through the successors of the Apostles to whom He said:
Whoever listens to you listens to me. Whoever rejects you rejects me.  (Luke 10:16)
However…
…even if Revelation is already complete, it has not been made completely explicit; it remains for Christian faith gradually to grasp its full significance over the course of the centuries. —Catechism of the Catholic Church, n. 66
God continues to unfold the Public Revelation of the Church over time, granting deeper and deeper understanding of His mysteries. [7]cf. The Unfolding Splendor of Truth This is the primary aim of theology—not to invent novel "revelations", but to recover and unfold what has already been revealed.
Second, God speaks to us through prophecy in order to help us live these mysteries better in each stage of human history. 
On this point, it should be kept in mind that prophecy in the biblical sense does not mean to predict the future but to explain the will of God for the present, and therefore show the right path to take for the future. —Cardinal Ratzinger (POPE BENEDICT XVI), "Message of Fatima", Theological Commentary, www.vatican.va
Thus, God can speak to us prophetically through a myriad of instruments, including and most especially our own hearts. Theologian Hans Urs von Balthasar adds:
One can therefore simply ask why God provides [revelations] continuously [in the first place if] they hardly need to be heeded by the Church. —Mistica oggettiva, n. 35
Indeed, how can anything God say be unimportant? 
He to whom that private revelation is proposed and announced, ought to believe and obey the command or message of God, if it be proposed to him on sufficient evidence… For God speaks to him, at least by means of another, and therefore requires him to believe; hence it is, that he is bound to believe God, Who requires him to do so. —POPE BENEDICT XIV, Heroic Virtue, Vol III, p. 394
DISCERNING MEDJUGORJE
If Pope Francis were to announce today that Medjugorje is a nasty prank and should be ignored by all the faithful, I would do two things. First, I would give thanks to God for the millions of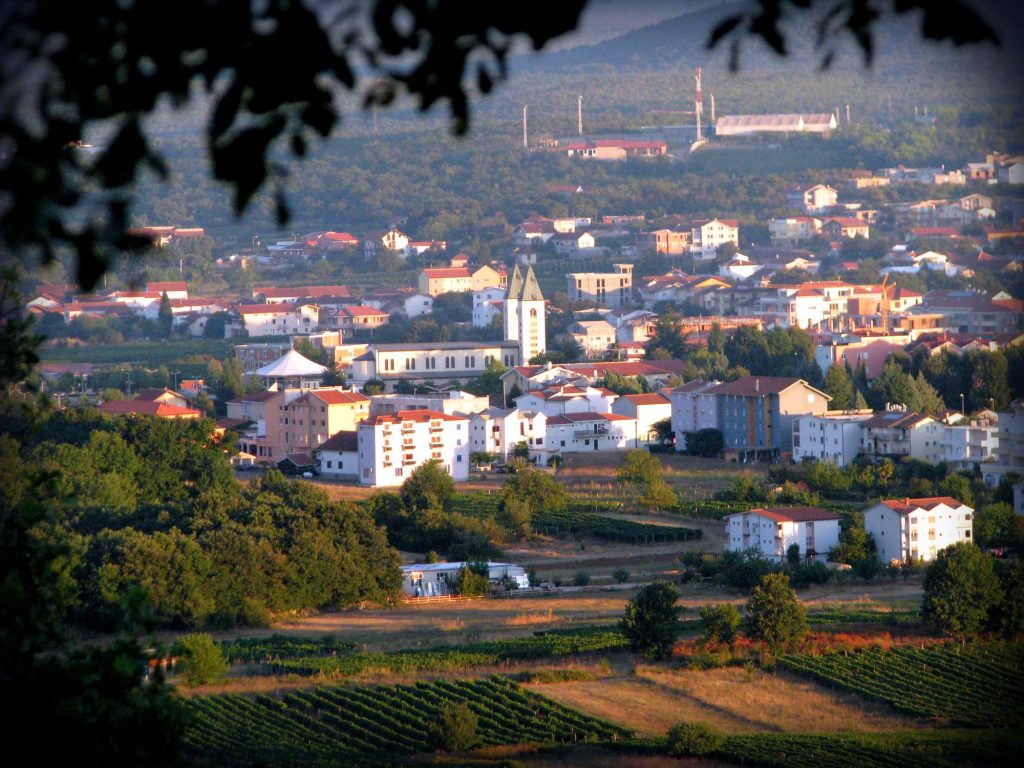 conversions, countless apostolates, hundreds if not thousands of priestly vocations, hundreds of medically documented miracles, and daily graces that the Lord poured upon the world through this mountain village in Bosnia-Herzegovina (see On Medjugorje). Second, I would obey.
Until then, I will continue to quote Medjugorje from time to time, and here's why. Pope John Paul II made a specific request to us youth in 2002 at World Youth Day in Toronto:
The young have shown themselves to be for Rome and for the Church a special gift of the Spirit of God… I did not hesitate to ask them to make a radical choice of faith and life and present them with a stupendous task: to become "morning watchmen" at the dawn of the new millennium. —ST. JOHN PAUL II, Novo Millennio Inuente, n.9
To be "for Rome" and "for the Church" means to be faithful to the entire body of Catholic teaching. It means, as watchmen, to interpret the "signs of the times" constantly through the lens of Sacred Tradition. It means, then, to also discern the veritable explosion of Marian apparitions in the past two centuries for, as Cardinal Ratzinger said, 'there is a link between the charism of prophecy and the category of "the signs of the times".' [8]cf. Message of Fatima, "Theological Commentary"; vatican.va
It is not [private revelations'] role to improve or complete Christ's definitive Revelation, but to help live more fully by it in a certain period of history. —Catechism of the Catholic Church, n. 67
In that regard, how could I ignore Medjugorje? The pre-eminent teaching on discernment by Jesus Christ is pretty straightforward: 
Either declare the tree good and its fruit is good, or declare the tree rotten and its fruit is rotten, for a tree is known by its fruit. (Matthew 12:33)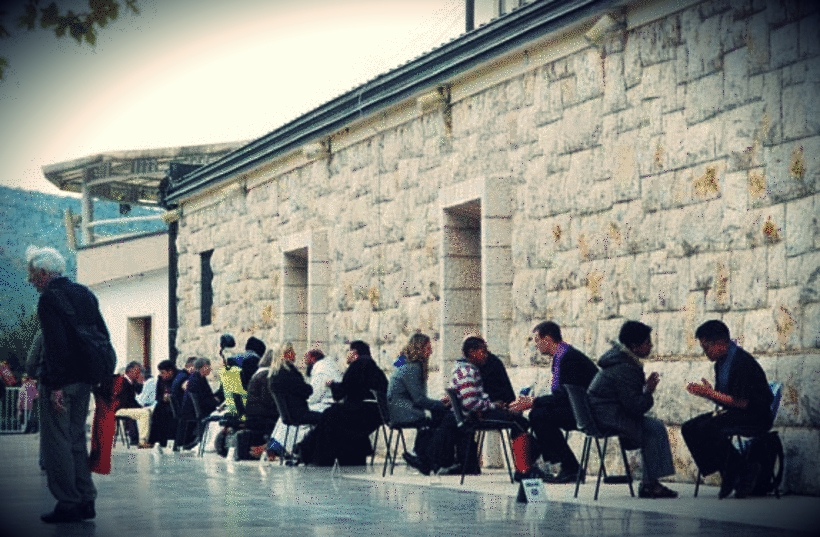 As I noted in On Medjugorje, there is no comparable fruit to this alleged apparition site anywhere in the world. 
These fruits are tangible, evident. And in our diocese and in many other places, I observe graces of conversion, graces of a life of supernatural faith, of vocations, of healings, of a rediscovering of the sacraments, of confession. These are all things which do not mislead. This is the reason why I can only say that it is these fruits which enable me, as bishop, to pass a moral judgment. And if as Jesus said, we must judge the tree by its fruits, I am obliged to say that the tree is good. —Cardinal Schönborn; Medjugorje Gebetsakion, #50; Stella Maris, #343, pp. 19, 20
Likewise, Pope Francis acknowledges the countless conversions that have come from Medjugorje:
For this, there is no magic wand; this spiritual-pastoral fact cannot be denied. —catholic.org, May 18th, 2017
Moreover, for me personally, the messages of Medjugorje confirm what I sense the Holy Spirit teaching me interiorly and leading me to write for this apostolate: the necessity for conversion, prayer, frequent participation of the Sacraments, reparation, and adherence to the Word of God. This is the core of our Catholic Faith and the heart of the Gospel. Why wouldn't I quote Our Mother when she affirms Christ's teachings?
Of course, many reject Our Lady of Medjugorje's messages as banal or "weak and watery". I submit it is because they do not recognize the most necessary response needed at this hour to the signs of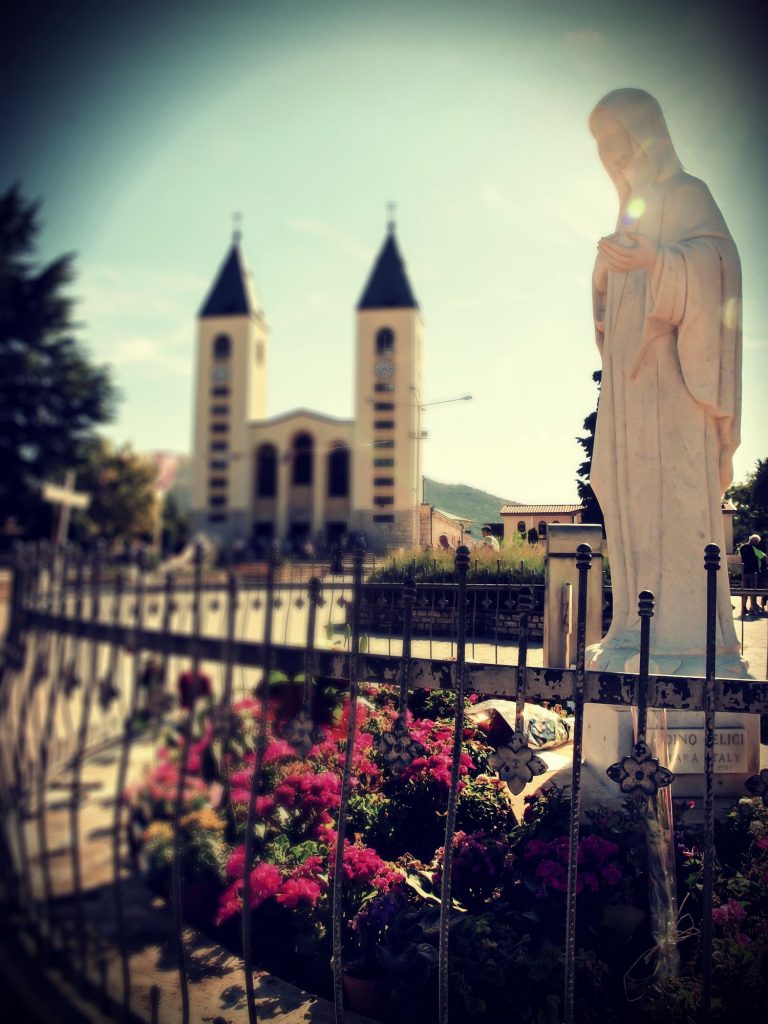 the times, which is not to build cement bunkers, but to build a solid interior life.
There is need of only one thing. Mary has chosen the better part and it will not be taken from her. (Luke 10:42)
Hence, the alleged messages repeatedly call the faithful to prayer, conversion, and authentic Gospel living. Unfortunately, people want to hear something more snazzy, more provocative, more apocalyptic… but Medjugorje's charism is not about the future so much as the present moment. Like a good mother, Our Lady continues to move the plate of vegetables toward us while her children continually shove it back for "dessert."  
Moreover, some cannot accept the possibility that Our Lady would continue to give monthly messages for over three decades now and running. But when I look at our world in the midst of a moral free-fall, I cannot believe that she wouldn't.
And so, I am not afraid to continue quoting Medjugorje or other credible seers and visionaries throughout the world—some who have approval and others who are still under discernment—so long as their message conforms with Catholic teaching, and especially, when they are consistent with the "prophetic consensus" throughout the Church.
For you did not receive a spirit of slavery to fall back into fear… (Rom 8:15)
All that said, someone sent me a little laundry list of objections to Medjugorje that includes alleged heresies. I have addressed them in Medjugorje, and the Smoking Guns. 
RELATED READING
Medjugorje: "Just the Facts, Ma'am"
Prophecy, Popes, and Piccarreta
If you would like to support our family's needs,
simply click the button below and include the words
"For the family" in the comment section. 
Bless you and thank you!

To journey with Mark in the The Now Word,
click on the banner below to subscribe.
Your email will not be shared with anyone.