THE NOW WORD ON MASS READINGS
for May 16th, 2014
Friday of the Fourth Week of Easter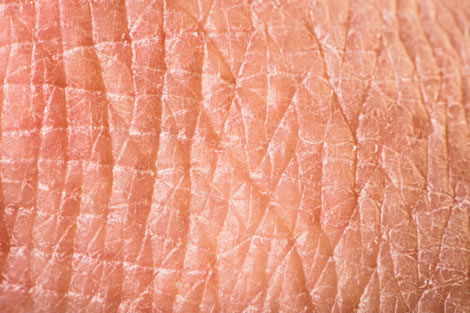 WHEN you look at skin up close, very close, suddenly it doesn't look so nice! A beautiful face, under a microscope, can look quite unattractive. But take a step back, and all one sees is the big picture that together—eyes, nose, mouth, hair—is lovely, despite the little flaws.
All week, we have been reflecting on God's plan of salvation. And we need to. Otherwise, we get drawn into the small picture, looking at our own times through a microscope that can make things look rather frightening.
In today's first reading, St. Paul continues to pull his listeners away from that microscope, telling them to stand back and see the plan of God that is unfolding before them. Suddenly, the exiles, the persecutions, and even crucifixion of the Messiah take on a new light. God has been working all things to the good.
We ourselves are proclaiming this good news to you that what God promised our fathers he has brought to fulfillment for us, their children, by raising up Jesus…
But this is only the beginning of God's plan—a plan that involves the establishment of His Kingdom to the ends of the earth. A plan that has its enemies both within and without the Church. A plan that has only one gateway, only one Shepherd, and that is Jesus Christ who, through His death and resurrection, has already limited the powers of evil.
Do not let your hearts be troubled. You have faith in God; have faith also in me… I am the way and the truth and the life. No one comes to the Father except through me… (Today's Gospel)
But it is also a battle of epic proportions, for Satan is attempting to construct a false way, a false truth, and a 'life" that leads only to death. In a word, he is attempting to establish his own kingdom—a "beast" with seven heads and ten horns, symbolic of the earth's "kings" who will try to govern globally by control. And thus, we have arrived at the "final confrontation" of our times.
We are now facing the final confrontation between the Church and the anti-Church, of the Gospel and the anti-Gospel. —Cardinal Karol Wojtyla (ST. JOHN PAUL II), at the Eucharistic Congress, Philadelphia, PA; August 13, 1976
But today's Psalm points ahead to the book of Revelation where we discover the outcome of this confrontation:
You shall rule them with an iron rod; you shall shatter them like an earthen dish… (Today's Psalm)

…a woman clothed with the sun… gave birth to a son, a male child, destined to rule all the nations with an iron rod. (Rev 12:1,5)
For there is only one King, and He will not let Satan's minions completely destroy the earth:
He will rule them with an iron rod, and he himself will tread out in the wine press the wine of the fury and wrath of God the almighty. He has a name written on his cloak and on his thigh, "King of kings and Lord of lords." (Rev 19:15-16)
Those who resist the "mark of the beast" will reign with Him.
…they will be priests of God and of Christ, and they will reign with him for [the] thousand years. (Rev 20:6)
At the moment, things look pretty ugly. So stand back. Look at the big picture. Something beautiful is coming…
…a Christian in the Church is a man, a woman with hope: hope in the promise. It is not expectation: no, no! That's something else: It is hope. Right, on we go! [Towards] that which does not disappoint… —POPE FRANCIS, Homily, Casa Santa Marta, May 15th, 2014; Zenit

Out from the mournful groans of sorrow, from the very depths of the heart-rending anguish of oppressed individuals and countries there arises an aura of hope. To an ever-increasing number of noble souls there comes the thought, the will, ever clearer and stronger, to make of this world, this universal upheaval, a starting point for a new era of far-reaching renovation, the complete reorganization of the world. —POPE PIUS XII, Christmas Radio Message, 1944
Thanks for your support!


To receive The Now Word,
click on the banner below to subscribe.
Your email will not be shared with anyone.