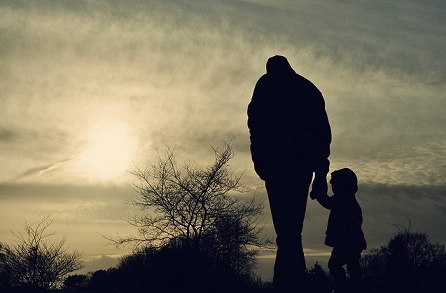 SOMETIMES God takes too long. He doesn't respond as quickly as we would like, or seemingly, not at all. Our first instincts are often to believe that He isn't listening, or doesn't care, or is punishing me (and therefore, I am on my own).
But He might say something like this in return:
You are like a little child, so impatient to move forward. But you cannot see what I see from My heights. Trust in Me. When it is time, I will lead you and guide you. I hold you in the palm of My hand. I have your best interests in mind, always. Wait for Me; be still; know that I am God. That is, know that I am a Father who loves you, cares for your details, and makes all things work toward the good when you love Me, trust in Me, and wait for Me to act. I have not forgotten you, nor will I ever.

Wait for Me. Trust Me. I am right beside you, ready to move when it is the right moment.
He has made me eat gravel, trampled me into the dust; my life is deprived of peace, I have forgotten what happiness is; my enduring hope, I said, has perished before the Lord… Remembering it over and over, my soul is downcast. But this I will call to mind; therefore I will hope: the Lord's acts of mercy are not exhausted, his compassion is not spent; they are renewed each morning — great is your faithfulness! The Lord is my portion, I tell myself, therefore I will hope in him. The Lord is good to those who trust in him, to the one that seeks him; it is good to hope in silence for the Lord's deliverance… (Lam 3:16-24)
We continue to climb toward the goal of 1000 people donating $10/month and are about 67% of the way there.
Thanks for your support of this full time ministry.