THE NOW WORD ON MASS READINGS
for December 6th, 2013
Liturgical texts here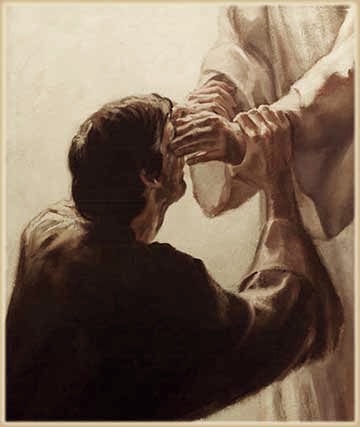 Artist Unknown
WHEN the Angel Gabriel comes to Mary to announce that she will conceive and bear a son to whom "the Lord God will give him the throne of David his father," [1] she responds to his annunciation with the words, "Behold, I am the handmaid of the Lord. May it be done to me according to your word." [2] A heavenly counterpart to these words is later verbalized when Jesus is approached by two blind men in today's Gospel:
As Jesus passed by, two blind men followed him, crying out, "Son of David, have pity on us!"
Jesus enters their house—but he then tests them. For as we heard in yesterday's Gospel,
Not everyone who says to me, 'Lord, Lord,' will enter the Kingdom of heaven. (cf. Matthew 7)
So Jesus asks them, "Do you believe that I can do this?" When they give their fiat, "Yes, Lord," He responds:
Let it be done for you according to your faith.
When we cry out to Jesus in our suffering, Son of David, have pity on me, he enters our house and says, Do you trust me? How does Jesus say this to us? By allowing the circumstances of our life to leave us a bit in the dark where we cannot see solutions, where our human reasoning fails, where we even feel as though God has abandoned us.
…for we walk by faith, not by sight. (2 Cor 5:7)
Will you wait for Me, He says? But we cannot stand the waiting! We often begin to grumble and complain, to become bitter toward God, short-tempered with our neighbour, negative and depressed. "God does not listen to me… He does not hear my prayers… He does not care!" Isn't this what the Israelites said in the desert? Are we any different?
God permitted trials to test their faith. But what does it mean to "test our faith"? We should not see it as a kind of school exam:
a) Do you believe?

b) Do you not believe?

c) Not sure.
Rather, testing our faith is the equivalent of purifying it. Why? Because the more pure our faith, the more we shall see Him who is the fulfillment of our every longing. It is like a lover traversing the hills and mountains, the city streets and by-roads, searching and calling for his betrothed. And when he finds her, he has found everything. He takes her to himself in marriage, and the two become one.
To see God is to find Him and to become one with him, to become like Him.
…we shall be like him, for we shall see him as he is. Everyone who has this hope based on him makes himself pure, as he is pure. (1 John 3:2-3)
Thus, He tests, or rather, purifies your faith so that you will be fulfilled through trusting more and more in Him. God is not a sadochist! He does not torture His children. He has your happiness at heart!
At the time, all discipline seems a cause not for joy but for pain, yet later it brings the peaceful fruit of righteousness to those who are trained by it. (Heb 12:11)
To those who wait for Him in the crucible.
For in fire gold is tested, and the chosen, in the crucible of humiliation. Trust in God, and he will help you; make your ways straight and hope in him… Blessed are the clean of heart: for they shall see God. (Sir 2:5-6; Matt 5:8)
St. Catherine of Sienna wrote,
For if in difficulties we were to give no genuine proof of patience but try to avoid the difficulty… this would be a clear sign that we were not serving our Creator, that we were not letting ourselves be governed by him in accepting humbly and with love whatever our Lord gives us. It would not give evidence of faith that we are loved by our Lord. For if we truly believed this, we could never find a stumbling block in anything. We would value and reverence the hand [that offers] the bitterness of adversity as much as the hand [that offers] prosperity and consolation, because we would see that everything is done out of love. —from The Letters of St. Catherine of Siena, Vol. II; reprinted in Magnificat, December 2013, p. 77
Otherwise, she says, we are essentially blind.
The very fact of our not seeing this would demonstrate that we had become servants of our selfish sensuality and spiritual self-will, and that we had made these our Lord and were therefore letting ourselves be governed by them. —Ibid. 77
To trust in God completely is the first step in beginning to see Him, to finding Him who is your Beloved, to entering into the City of Joy…
…That I may gaze on the loveliness of the Lord and contemplate his temple. (Psalm 27)
And brothers and sisters, this does not need to take a lifetime! Entering into the City of Joy and ascending its mansions can happen fairly quickly, "according to your faith." The more you become like a little child, surrendering, trusting, and humbly waiting on Him, the more your eyes will be opened enabling you to "see Him." As it says in the first reading today,
The lowly will find joy in the Lord, and the poor rejoice in the Holy One of Israel. (Isaiah 29)
The "lowly" and "poor" are those whose treasure is the will of God, who try to live it in each moment and strive…
…for that holiness without which no one will see the Lord. (Heb 12:14)
But even then, you may find yourself buried beneath a thousand problems. What is required of you, then? To wait for Him. To wait for His timing. To wait for Him to roll back the tombstone. Remember reading this week about the sick and lame who came to Jesus to be healed? It says they were with Him for three days before He finally multiplied food and fed them. This is symbolic of the three days Jesus spent in the tomb… that time of waiting when you feel you have been crucified, emptied, humbled, and seemingly abandoned. But if you wait, if you do not "try to avoid the difficulty", as Catherine says, then the power of the Resurrection will come.
This time of waiting then, is the time to pray in the words of today's Psalm:
I believe that I shall see the bounty of the LORD in the land of the living. Wait for the LORD with courage; be stouthearted, and wait for the LORD. (Psalm 27)
To receive The Now Word,
click on the banner below to subscribe.
Your email will not be shared with anyone.


Spiritual Food for Thought is a full-time apostolate.
Thanks for your support!

Join Mark on Facebook and Twitter!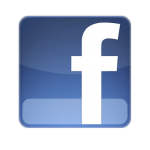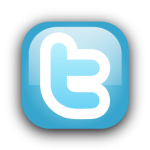 Luke 1:32[↩]
Luke 1:38[↩]