THE NOW WORD ON MASS READINGS
for September 1st – September 6th, 2014
Ordinary Time
Liturgical texts here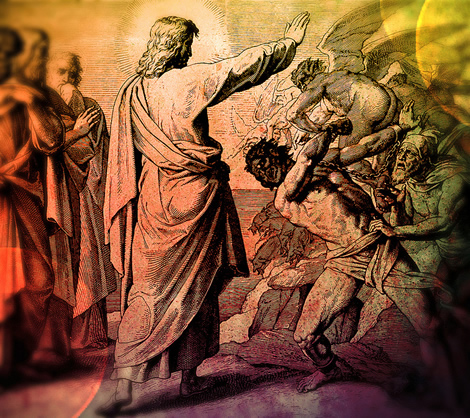 THE first evangelists—it might surprise you to know—were not the Apostles. They were demons.
In Tuesday's Gospel, we hear the "spirit of an unclean demon" cry out:
What have you to do with us, Jesus of Nazareth? Have you come to destroy us? I know who you are — the Holy One of God!
The demon was testifying that Jesus Christ was the long-awaited Messiah. Again, in Wednesday's Gospel, we hear that "many" demons were cast out by Jesus as they shouted, "You are the Son of God." Yet, in none of these accounts do we read that the testimony of these fallen angels brings about the conversions of others. Why? Because their words, while true, were not filled with the power of the Holy Spirit. For…
…the Holy Spirit is the principal agent of evangelization: it is He who impels each individual to proclaim the Gospel, and it is He who in the depths of consciences causes the word of salvation to be accepted and understood. —POPE PAUL VI, Evangelii Nuntiandi, n. 74; www.vatican.va
St. Paul understood that it was not convincing arguments so much as the power of God that opens hearts to salvation. Thus, he came to the Corinthians "in weakness and fear and much trembling," not with "persuasive words of wisdom" but…
…with a demonstration of spirit and power, so that your faith might rest not on human wisdom but on the power of God. (Monday's first reading)
And yet, Paul did use words. So what does he mean? It is not human wisdom but Divine Wisdom that he spoke:
Christ the power of God and the wisdom of God. (1 Cor 1:24)
St. Paul became so identified with Jesus, so in love with Him, so single-hearted toward the Kingdom of God, that he could say, "I live, no longer I, but Christ lives in me." [1]cf. Gal 2:20 Wisdom lived in Paul. And yet Paul says that he still came in weakness, fear, and trembling. The irony is that the more deeply he acknowledged his poverty, the richer he became in the Spirit of Christ. The more he became "the last of all" and a "fool on Christ's account," the more he became the Wisdom of God. [2]cf. Saturday's first reading
If anyone among you considers himself wise in this age, let him become a fool, so as to become wise. (Thursday's first reading)
To become a "fool" today is to follow God's commandments; it is to adhere to the whole Catholic faith; it is to live against the flow of the world, following Christ's Word, which is often contradictory to human wisdom.
Having fished all day, Peter caught nothing. So Jesus tells him to "put out into the deep." Now, most fishermen know that the best fishing on smaller bodies of water tends to be closer to the shore. But Peter is obedient, and thus Jesus fills his nets. Docility to God's word, or put another way—conversion, true conversion—is the key to being filled with the power of God.
The beginning of wisdom is fear of the Lord… (Prov 9:10)

Put away the old self of your former way of life, corrupted through deceitful desires, and be renewed in the spirit of your minds, and put on the new self, created in God's way in righteousness and holiness of truth. (Eph 4:22-24)
Brothers and sisters, you might feel at this point the weight of your sinfulness—as did Peter.
Depart from me, Lord, for I am a sinful man. (Thursday's Gospel)
But Jesus said to him as He says to you now:
Do not be afraid…
Or perhaps you are hearing the mocking voice of the world that tells you the Gospel "is foolishness" [3]Tuesday's first reading. Or you hear them saying of you something like they did of Jesus:
"Is this not the son of Joseph?" (Monday's Gospel)
"You are just a layman… you are not a theologian… what do you know!" But what is most important is not how many theological degrees you have but the anointing of the Holy Spirit.
Often, so often, we find among our faithful, simple old women who perhaps didn't even finish elementary school, but who can speak to us of things better than any theologian, because they have the Spirit of Christ. —POPE FRANCIS, Homily, Sept. 2nd, Vatican; Zenit.org
Jesus' public ministry did not begin until He emerged from the desert "in the power of the Spirit." [4]cf. Luke 4:14 Thus when He read in the synagogue the Scriptures that had been heard many times before ("The Spirit of the Lord is upon me…") they were now hearing the "wisdom of God", Christ Himself speaking. And they "were amazed at the gracious words that came from his mouth." [5]Monday's Gospel
Likewise, our ministry—whether it is simply being a parent or a priest— "begins" when we too are "in the power of the Spirit." But we have to enter the desert too. You see, many people desire the gifts of the Spirit but not the Spirit Himself; many want the charisms, but not the character that makes one an authentic witness of Jesus. There is no shortcut; there is no way to the power of the Resurrection but through the Cross! If you wish to be "God's co-workers" [6]Wednesday's first reading then you have to follow in Christ's footsteps! Thus says St. Paul:
I resolved to know nothing while I was with you except Jesus Christ, and him crucified. (Monday's first reading)
In this knowing Jesus that comes through prayer and obedience to His Word, in trusting in His forgiveness and mercy… Wisdom, which is the power of God, is born in you.
Your command has made wiser than my enemies. (Monday's Psalm)
It is this Wisdom that the world so desperately needs.
Now, we have the thought of Christ and that is the Spirit of Christ. This is the Christian identity. Not having the spirit of the world, that way of thinking, that way of judging … You can have five degrees in theology, but not have the Spirit of God! Maybe you'll be a great theologian, but you are not a Christian because you do not have the Spirit of God! That which gives authority, that which gives identity is the Holy Spirit, the anointing of the Holy Spirit. —POPE FRANCIS, Homily, Sept. 2nd, Vatican; Zenit.org
Thanks for your prayers and support.


A novel that's beginning to take the Catholic world
by storm…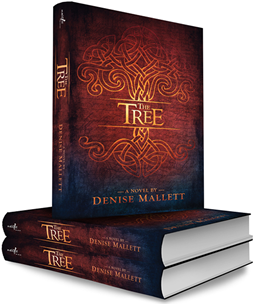 by 
Denise Mallett
Calling Denise Mallett an incredibly gifted author is an understatement! The Tree is captivating and beautifully written. I keep on asking myself, "How can somebody write something like this?" Speechless. 
—Ken Yasinski, Catholic speaker, author & founder of FacetoFace Ministries
Exquisitely written… From the very first pages of the prologue, 
I could not put it down!
—Janelle Reinhart, Christian recording artist
The Tree is an extremely well-written and engaging novel. Mallett has penned a truly epic human and theological tale of adventure, love, intrigue, and the search for ultimate truth and meaning. If this book is ever made into a movie—and it should be—the world need only surrender to the truth of the everlasting message. 
—Fr. Donald Calloway, MIC, author & speaker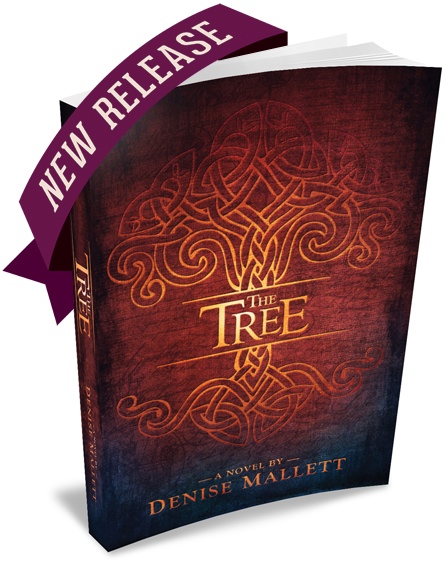 Until September 30th, shipping is only $7/book.
Free shipping on orders over $75. Buy 2 get 1 Free!