THE NOW WORD ON MASS READINGS
for Friday of the Fifth Week of Lent, March 27th, 2015
Liturgical texts here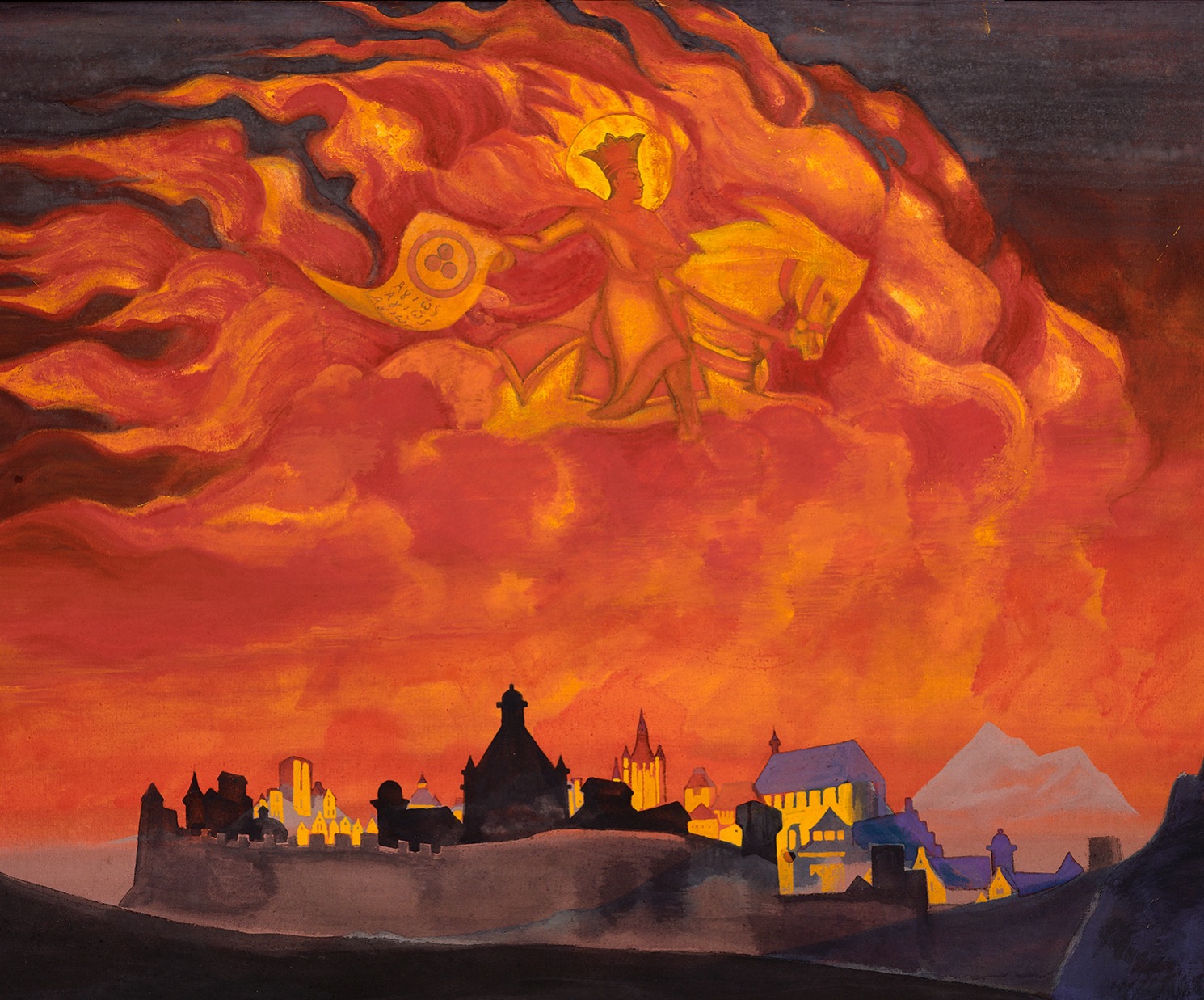 St. Sophia the Almighty's Wisdom, Nicholas Roerich (1932)
THE Day of the Lord is near. It is a Day when the manifold Wisdom of God will be made known to the nations. [1]cf. The Vindication of Wisdom
Wisdom… hastens to make herself known in anticipation of men's desire; he who watches for her at dawn shall not be disappointed, for he shall find her sitting by his gate. (Wis 6:12-14)
Brothers and sisters, the great minds of this world have become shrouded in darkness. Like the ancient Babylonians, they have rebuilt the Tower of Babel—this time with the bricks of technology and the mortar of debt. [2]cf. The New Tower of Babel
This is only the beginning of what they will do; and nothing that they propose to do will now be impossible for them. (Gen 11:6)
There is no longer need for God, they say. And if there is no need for God, then the moral order established in His name is likewise obsolete.
Denounce! let us denounce him! (First reading)
It's not that the works of charity of the Church aren't recognized, aren't lauded as commendable. It's just that she claims to do them in the name of God, calling others to imitate them. And that has become intolerable.
The Jews picked up rocks to stone Jesus. Jesus answered them, "I have shown you many good works from my Father. For which of these are you trying to stone me?" The Jews answered him, "We are not stoning you for a good work but for blasphemy. You, a man, are making yourself God." (Today's Gospel)
The Church has claimed her divine authority to preach and teach the nations all that Jesus has commanded. [3]cf. Matt 28:19-20 And now we hear the clamoring of nations wishing to stone her moral voice as well.
Terror on every side!… The breakers of death surged round about me, the destroying floods overwhelmed me; the cords of the nether world enmeshed me, the snares of death overtook me. (First reading and Psalm)
Those words are the lament of one who has taken His eyes off the Savior and fixed them on the roaring waves of rebellion. But look, child of God—Christ is walking on the water, walking upon these very waves that would seem to sink the Barque of Peter! So who is Lord? Who is Lord? The bankers? The scientists? The Freemasons? The Antichrist? Who is Lord? Who is Lord?
…the LORD is with me, like a mighty champion: my persecutors will stumble, they will not triumph. In their failure they will be put to utter shame, to lasting, unforgettable confusion. (First reading)
For Zion's sake I will not be silent, for Jerusalem's sake I will not be quiet, until her vindication shines forth like the dawn and her victory like a burning torch. Nations shall behold your vindication… (Isaiah 62:1-2)
It is coming, brothers and sisters, the Vindication of Wisdom is coming. The winds of the wicked may blow for a time, but Wisdom is the great calmer of storms.
Christ Jesus, who became for us wisdom from God. (1 Cor 1:30)
And if you seek after Wisdom, then you too will share in her vindication.
Wisdom is vindicated by all her children. (Luke 7:35)
RELATED READING
Why an Era of Peace? Read The Vindication of Wisdom
Thanks for your prayers and support.


Set in medieval times, The Tree is a remarkable blend of drama, adventure, spirituality, and characters the reader will remember for a long time after the last page is turned…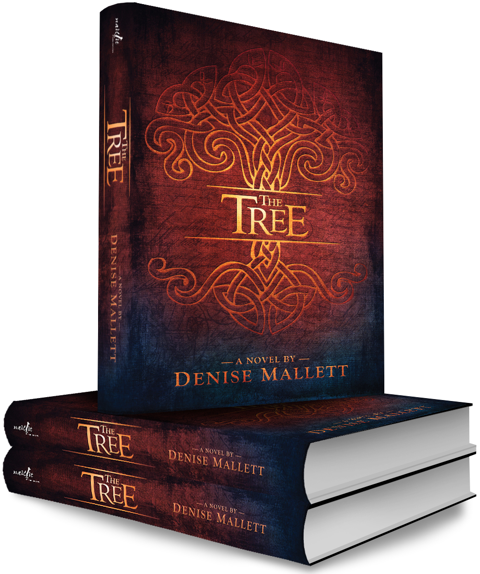 by
Denise Mallett
Calling Denise Mallett an incredibly gifted author is an understatement! The Tree is captivating and beautifully written. I keep on asking myself, "How can somebody write something like this?" Speechless.
—Ken Yasinski, Catholic speaker, author & founder of FacetoFace Ministries
From the first word to the last I was captivated, suspended between awe and amazement. How did one so young write such intricate plot lines, such complex characters, such compelling dialogue? How had a mere teenager mastered the craft of writing, not just with proficiency, but with depth of feeling? How could she treat profound themes so deftly without the least bit of preachiness? I am still in awe. Clearly the hand of God is in this gift.
—Janet Klasson, author of The Pelianito Journal Blog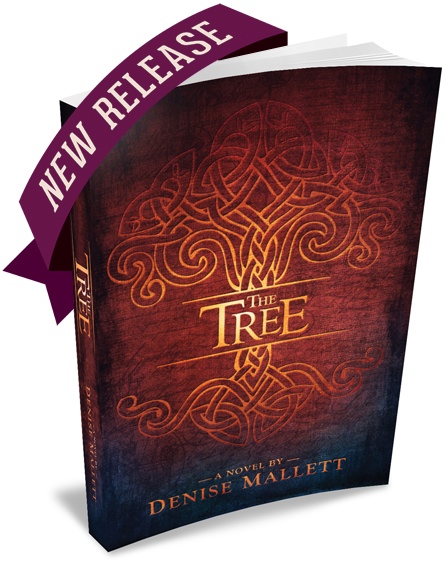 Spend 5 minutes a day with Mark, meditating upon the daily Now Word in the Mass readings
for these forty days of Lent.

A sacrifice that will feed your soul!
SUBSCRIBE here.