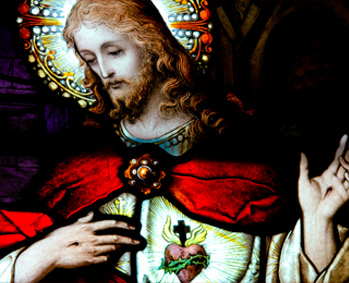 THIS coming October 6th-11th, I will be attending the First Sacred Heart World Congress in Paray-le-Monial, France, where the revelations of the Sacred Heart were given to St. Margaret Mary. This Congress is undoubtedly part of the final thrusts of "the last effort" to make known Christ's Sacred Heart to the world, and the Divine Mercy that flows from it.
Pray about joining me there for a time of prayer and reflection, and I believe, commissioning to become a part of God's last effort toward mankind. For more information, go to:
THE FINAL CONFRONTATION — 3rd Printing
My book, The Final Confrontation, has gone through its third printing. I have made some revisions in this version to the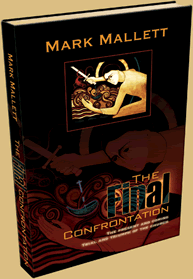 Sixth Chapter dealing with Our Lady of Guadalupe. Many widespread "myths" have made their way into the English world regarding the miraculous nature of the tilma. Several websites and promoters of devotion to OLOG have unknowningly published these unsubstantiated or false myths. Thanks to Fernando Casteaneda, who speaks Mexican (Spanish) and English and works to promote OLOG in Mexico, I was able to resolve and eliminate those alleged aspects of the tilma that are in error and that, unfortunately, became part of the first printings of my book.
The miracle of the tilma stands on its own; it needs no embellishment.
To order your copy today, visit www.markmallett.com
NEW CD IN THE WORKS
This summer, I am hitting the studio again with a set of new songs I've written dealing with the subject of love and loss, and the solution to our sorrows: Jesus. I hope to have the CD available by Christmas, though we will make no official announcement until it is finished.
Thanks for your prayer support and donations. We humbly ask those of you who can to consider making a contribution to this full-time ministry that depends greatly upon your support. Please pray about becoming a benefactor and partner in this ministry of spreading God's love and mercy in this time of grace.
God bless you.

Click below to translate this page into a different language: