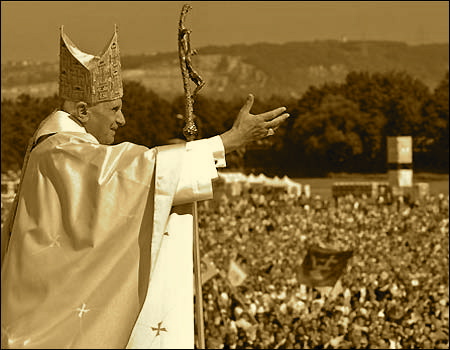 MEMORIAL OF THE MARTYRDOM OF SAINTS CYPRIAN AND POPE CORNELIUS
From the Office Readings for today:
Divine providence has now prepared us. God's merciful design has warned us that the day of our own struggle, our own contest, is at hand. By that shared love which binds us closely together, we are doing all we can to exhort our congregation, to give ourselves unceasingly to fastings, vigils, and prayers in common. These are the heavenly weapons which give us the strength to stand firm and endure; they are the spiritual defenses, the God-given armaments that protect us.  —St. Cyprian, Letter to Pope Cornelius; The Liturgy of the Hours, Vol IV, p. 1407
 The Readings continue with the account of St. Cyprian's martyrdom:
"It is decided that Thascius Cyprian should die by the sword." Cyprian responded:  "Thanks be to God!"

After the sentence was passed, a crowd of his fellow Christians said:  "We should also be killed with him!" There arose an uproar among the Christians, and a great mob followed after him.
May a great mob of Christians follow after Pope Benedict this day, with prayers, fasting, and support for a man who, with the courage of Cyprian, has been unafraid to speak the truth.