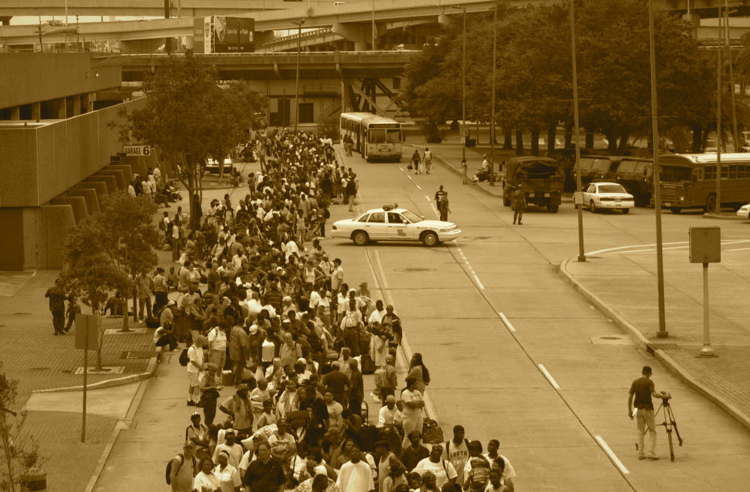 Exiles of Hurricane Katrina, New Orleans

FIRST published September 7th, 2006, this word has grown in strength in my heart just recently. The call is to prepare both physically and spiritually for exile. Since I wrote this last year, we have witnessed the exodus of millions of people, particularly in Asia and Africa, due to natural disasters and war. The main message is one of exhortation: Christ reminding us that we are citizens of Heaven, pilgrims on our way home, and that our spiritual and natural environment around us should reflect that. 
EXILE 
The word "exile" keeps swimming through my mind, as well as this:
New Orleans was a microcosm of what is to come… you are now in the calm before the storm.

When Hurricane Katrina struck, many residents found themselves in exile. It did not matter if you were rich or poor, white or black, clergy or layman—if you were in its path, you had to move now. There is a global "shake up" coming, and it will produce in certain regions exiles.