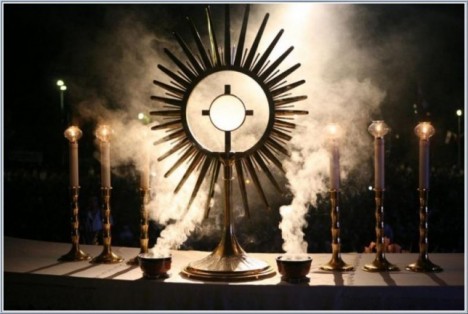 I WROTE not long ago about Our Lady's Battle, and the role that a "remnant" is being urgently prepared for. There is one other aspect to this Battle I wish to point out.
BATTLE CRY
In the battle of Gideon—a metaphor of Our Lady's Battle—the soldiers are handed:
Horns and empty jars, and torches inside the jars. (Judges 7:17)
When it was time, the jars were broken and Gideon's army sounded their horns. That is, the battle began with music.