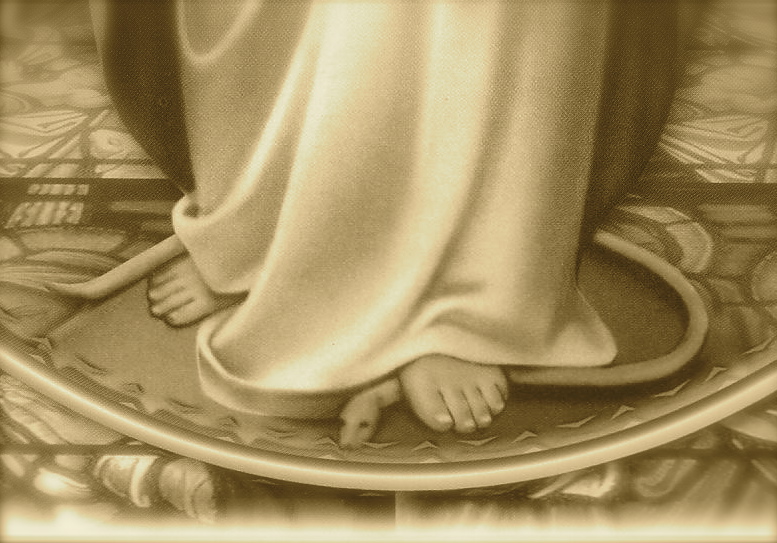 FEAST OF OUR LADY OF THE ROSARY
AFTER the fall of Adam and Eve, God declared to Satan, the serpent:
I will put enmities between you and the woman, and your seed and her seed: she shall crush your head, and you shall lie in wait for her heel. (Gen 3:15; Douay-Rheims)
Not only the woman-Mary, but her seed, the woman-Church, will engage in a battle with the foe. That is, Mary and the remnant which forms her heel.