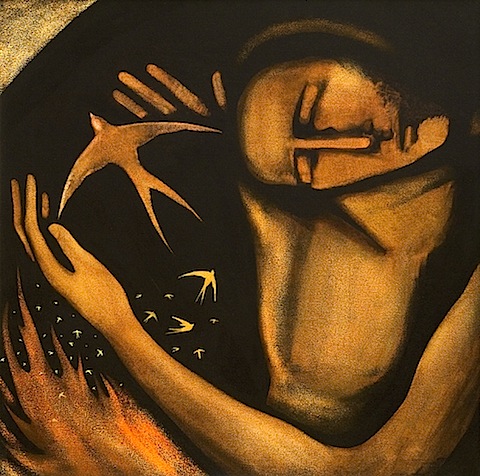 The Rescuer, by Michael D. O'Brien
THERE are many kinds of "love" in our world, but not all triumph. It is only that love which gives of itself, or rather, dies to itself that carries the seed of redemption.
Amen, amen, I say to you, unless a grain of wheat falls to the ground and dies, it remains just a grain of wheat; but if it dies, it produces much fruit. Whoever loves his life loses it, and whoever hates his life in this world will preserve it for eternal life. (John 12:24-26)
What I am saying here is not easy—dying to our own will is not easy. Letting go in a certain situation is hard. Seeing our loved ones go down destructive paths is painful. Having to let a situation turn in the opposite direction we think it should go, is a death in itself. It is only through Jesus that we are able to find the power to bear these sufferings, to find the power to give and the power to forgive.
To love with a love that triumphs.