I AM finally back from Europe. I wanted to share with you the photos from the writing A Day of Grace… (which you can read here).
Thank you all so much for your prayers! (Click "Read More" to see the photos.)

Singing with Pope John Paul II's "friends"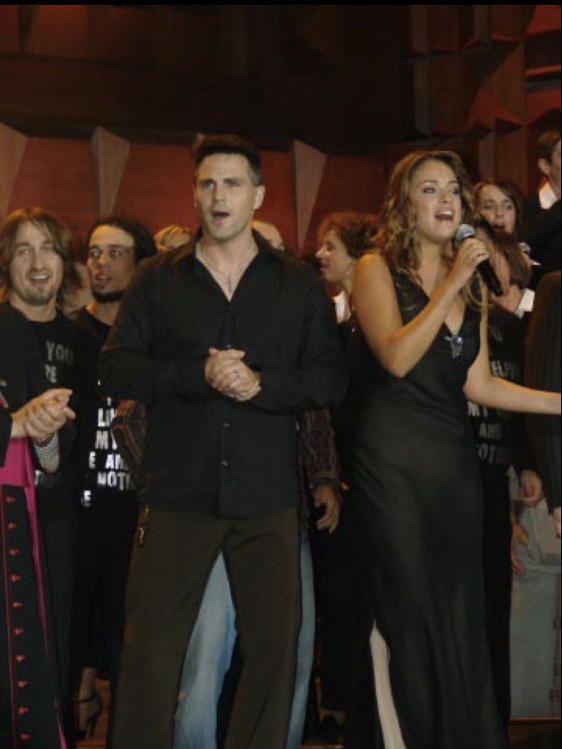 "Abba Father"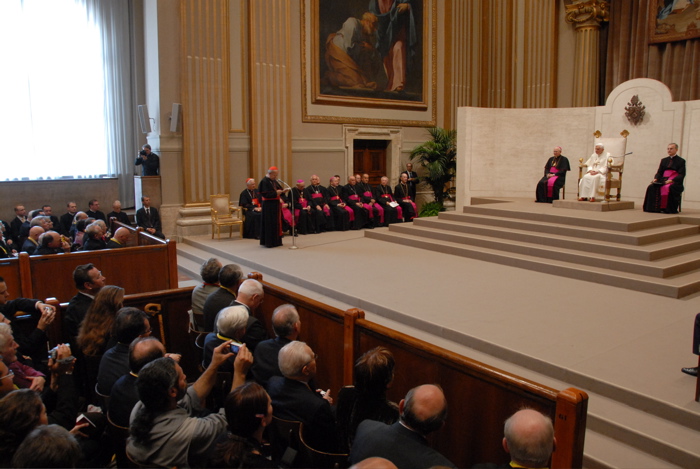 Papal Audience Hall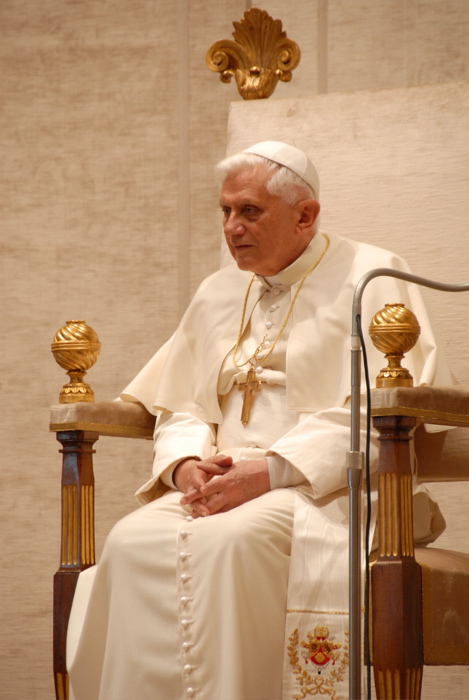 Pope Benedict listening to greeting by Cardinal Stanislaw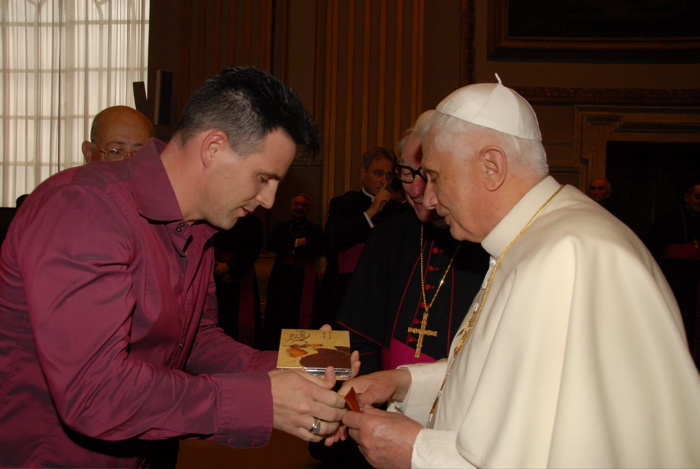 Presenting my music to Pope Benedict:
"I am an evangelist from Canada, and I am happy to serve you."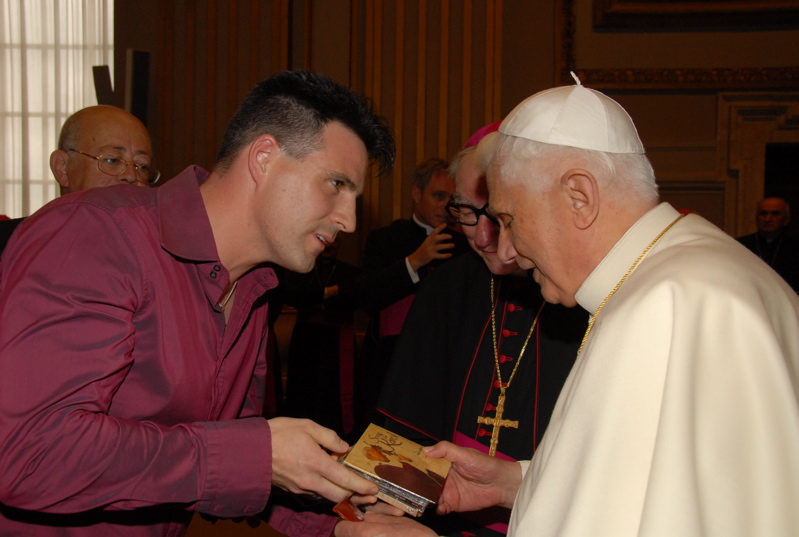 The CD on top is Song For Karol, the song I wrote for JPII and sang the night before