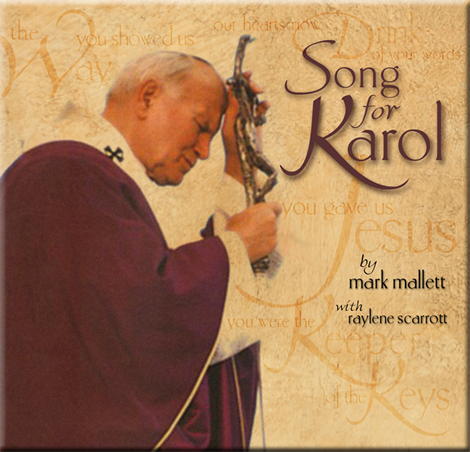 Prepare for the canonization of John Paul II
on April 27th, Divine Mercy Sunday…
Order Mark Mallett's Divine Mercy Chaplet
set to JPII's Stations of the Cross
and receive
FREE
a copy of Song For Karol,
the beloved hymn to the late Pope that Mark wrote on the day of the pontiff's passing.
Only $14.99 for 2 CDs.
plus shipping

CHAPLET INCLUDES: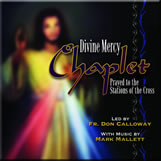 The powerful prayers for Mercy that Jesus taught St. Faustina to be recited at this time in the world.

The prayers have been set to the Good Friday Stations of the Cross that John Paul II prayed.

Original and moving songs by Mark Mallett

.
SONG FOR KAROL INCLUDES: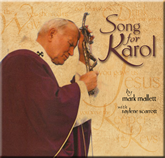 Song for Karol, that was sung at the Vatican in celebration of John Paul II's life.
Instrumental version of Song for Karol
Four more original songs by Mark, including Queen of Heaven
Only $14.99 for 2 CD's.
plus shipping