THE NOW WORD ON MASS READINGS
for Wednesday, August 19th, 2015
Opt. Memorial of St. John Eudes
Liturgical texts here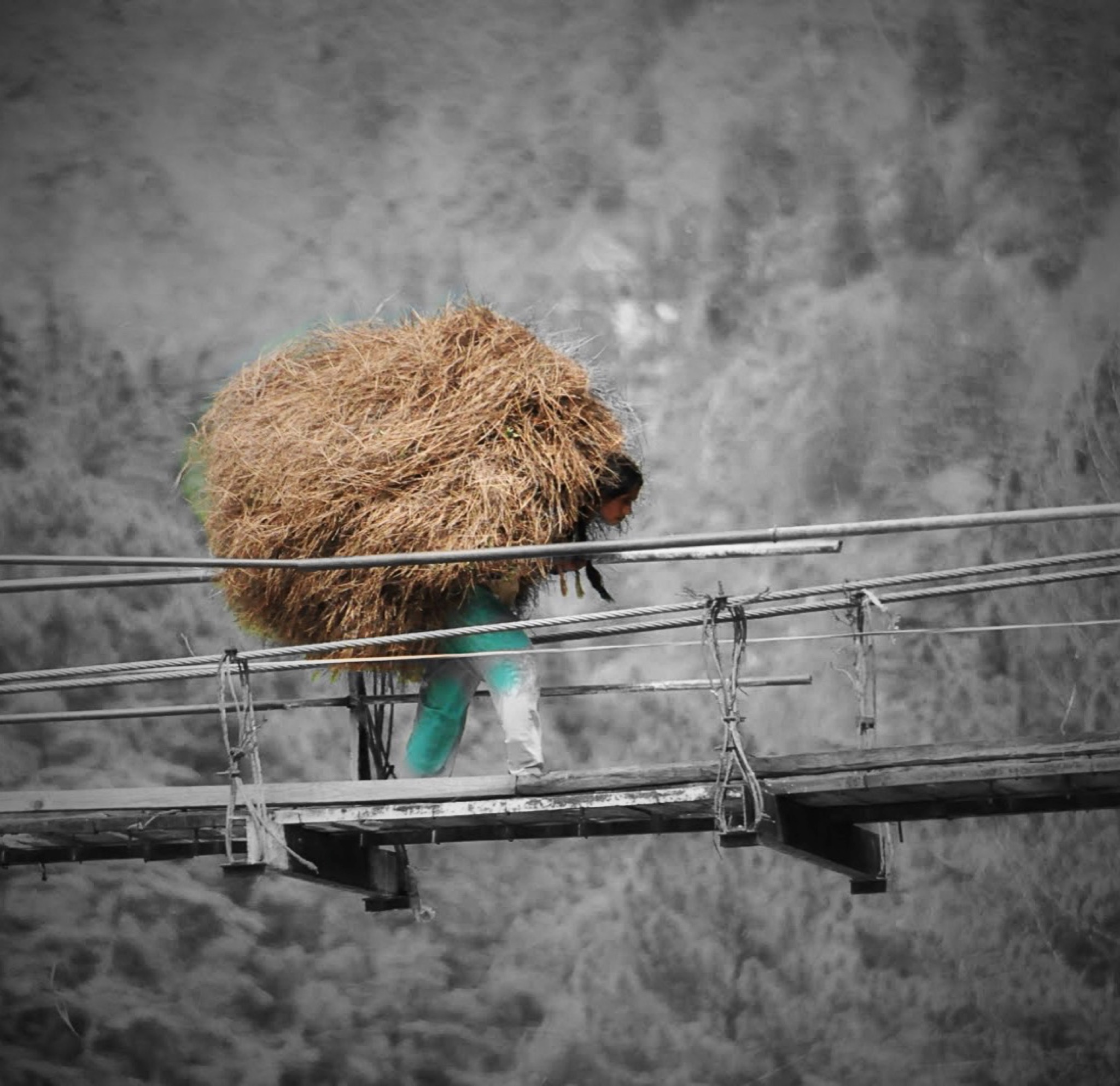 IT is palpable: the body of Christ is tired. There are so many loads that many are carrying in this hour. For one, our own sins and the myriad temptations we face in a highly consumerist, sensual, and compulsive society. There is also the apprehension and anxiety about what the Great Storm has yet to bring. And then there are all the personal trials, most notably, family divisions, financial strain, sickness, and fatigue of the daily grind. All of these can begin to pile up, crushing and smothering and defusing the flame of God's love that has been poured into our hearts through the Holy Spirit.
…we even boast of our afflictions, knowing that affliction produces endurance, and endurance, proven character, and proven character, hope, and hope does not disappoint, because the love of God has been poured out into our hearts through the holy Spirit that has been given to us. (Rom 5:3-5)
But you see, St. Paul was only able to endure, to prove his character, to burn with hope precisely because he kept the flame of love alive. Once this flame dies, so too does endurance, character, and the hope that goes with it. The key to the joy that is missing from many Christian hearts today is that we have lost our first love. Not that we have abandoned God altogether; no, it is much more subtle. It's that we have allowed distractions, self-absorption, anxiety, the endless pursuit of pleasure—in a word, worldliness—to enter our hearts. The irony is that we carry these things upon our shoulders like a cross—but it is the wrong kind of cross. The Cross of the Christian is meant to be the cross of self-denial, not self-seeking. It is the cross of loving without cost, not loving self at any cost.
So what now? Here is how to begin again. Take the "false" cross you have been carrying and use it for kindling to stoke into flame a renewed love for the Lord. How?
The first thing you must do, beloved, is pour your heart out before the Lord. Look, He already knows your sins, even the ones you are not aware of, and yet He still loves you. Look upon a crucifix today and remind yourself how far that He has gone for you. Do you think that after all that, He is now going to withdraw His love? Unthinkable! For one thing, you have only used up a single drop of His mercy. Satan wants you to think that you've finally drained the ocean of His love! What a silly lie!
O Jesus, do not hide from me, for I cannot live without You. Listen to the cry of my soul. Your mercy has not been exhausted, Lord, so have pity on my misery. Your mercy surpasses the understanding of all Angels and people put together; and so, although it seems to me that You do not hear me, I put my trust in the ocean of Your mercy, and I know that my hope will not be deceived. —Divine Mercy in My Soul, Diary, St. Faustina to Jesus, n. 69
Yes, reveal every single sin to Him, own them, and then ask forgiveness for them. You want to be perfect, and that is why you are sad—you are not the saint you want everyone else to think you are. Good. You would be too proud and unbearable if you were. Now, begin to become the saint God wants you to be. A saint is not a soul who never falls, but one who continually gets up again. Rekindle love for God by using your sins, in a profound and honest humility, as kindling. Pray Psalm 51 from the heart never doubting for a moment the next drop of Divine Mercy that awaits to be poured over you.
My child, know that the greatest obstacles to holiness are discouragement and an exaggerated anxiety. These will deprive you of the ability to practice virtue. All temptations united together ought not disturb your interior peace, not even momentarily. Sensitiveness and discouragement are the fruits of self-love. You should not become discouraged, but strive to make My love reign in place of your self-love. Have confidence, My child. Do not lose heart in coming for pardon, for I am always ready to forgive you. As often as you beg for it, you glorify My mercy. —Jesus to St. Faustina, Divine Mercy in My Soul, Diary, n. 1488
Look, if you are in an endless cycle of beating yourself up for your faults, that is indeed your fault. For Scripture is clear:
If we acknowledge our sins, he is faithful and just and will forgive our sins and cleanse us from every wrongdoing. (1 John 1:9)

You are dealing with the God of mercy, which your misery cannot exhaust. Remember, I did not allot only a certain number of pardons. —Jesus to St. Faustina, Divine Mercy in My Soul, Diary, n. 1485
Yes, the quickest way to douse the flame of love in your heart is to drown it in self-pity—precisely what Satan wants. If he cannot have your soul, then he'll take your joy. At least this way, he can prevent you from being a light and path to others who are searching for Jesus. As Pope Francis said,
…an evangelizer must never look like someone who has just come back from a funeral! Let us recover and deepen our enthusiasm, that "delightful and comforting joy of evangelizing, even when it is in tears that we must sow…" And may the world of our time, which is searching, sometimes with anguish, sometimes with hope, be enabled to receive the good news not from evangelizers who are dejected, discouraged, impatient or anxious, but from ministers of the Gospel whose lives glow with fervour, who have first received the joy of Christ. —Evangelii Gaudium, n. 10

So humble yourselves under the mighty hand of God, that he may exalt you in due time. Cast all your worries upon him because he cares for you. (1 Pet 5:7)
The first thing, says St. Peter, is to climb back upon the platform of friendship with God through humility and reconciliation. If you want to survive in these times, make regular Confession an absolute essential in your spiritual walk. I go weekly, as St. John Paul II recommended. It is one of the greatest graces in my life. Go, and find out for yourself the treasury of grace that awaits you.
The second thing is to "cast all your worries upon him because he cares for you." Why are you carrying burdens that you cannot carry? That is, there are many things beyond your control, and yes, some things that you didn't control and now you are suffering because of them.
For I do not do the good I want, but I do the evil I do not want. (Rom 7:19)
But even these failures you must give to the Lord. He knows how small you are, and that you are incapable of carrying these things alone.
Do not be absorbed in your misery—you are still too weak to speak of it—but, rather, gaze on My Heart filled with goodness, and be imbued with My sentiments. —Jesus to St. Faustina, Divine Mercy in My Soul, Diary, n. 1486
In the moment of frustration, sadness, anxiety, or anger that overwhelms you, it is difficult to pray. This too is a weakness that you must hand over to God in quiet resignation. But when the little interior storm has passed, give the circumstances to Jesus. Invite Him in to carry them with you. Not tomorrow. Who said you were going to live tomorrow? Don't you know that this very night the Master may call you home? No, say "Jesus, help me in this next minute, this next hour to carry this unbearable cross." And He says, good, it's about time you asked.
Come to me, all you who labor and are burdened, and I will give you rest. Take my yoke upon you and learn from me, for I am meek and humble of heart; and you will find rest for your selves. For my yoke is easy, and my burden light. (Matt 11:28-29)
What is His yoke? It is the yoke of His Divine Will, and His will is to love your neighbour. Yes, now that you have put yourself right with God (again), now that you have cast your cares upon Him, you must "go out" of yourself. If you keep your eyes fixed upon yourself, your will, your desires, your problems, you will reap exactly what you sow: more grief, more dismay, more emptiness.
…because the one who sows for his flesh will reap corruption from the flesh, but the one who sows for the Spirit will reap eternal life from the Spirit. Let us not grow tired of doing good, for in due time we shall reap our harvest, if we do not give up. So then, while we have the opportunity, let us do good to all… (Gal 6:8-10)
The one who gets right with God, but forgets His neighbour is like a groom who puts on a suit for his wedding and then just sits in the car, staring at his tidy appearance in the mirror. He looks like a man on a mission, but in fact, has forgotten his mission: to meet his beloved. And the beloved Christ wants you to meet is your neighbour, to meet Christ in them. Brothers and sisters, so many of your troubles would fade into the background if you would forget yourself and put your neighbour first—put your wife or husband's needs ahead of yours; your siblings', your colleagues', your elderly parents', your parish's needs, etc. Let love for your neighbour's wounds blind you to your own.
…let your love for one another be intense, because love covers a multitude of sins. (1 Pet 4:8)

...here we discover a profound law of reality: that life is attained and matures in the measure that it is offered up in order to give life to others. —POPE FRANCIS, Evangelii Gaudium, n. 10
So in conclusion, unload your burdens and light them on fire by immersing them in the burning Sacred Heart of Jesus. Confess your sins in honest humility, cast your cares upon Him, and begin to love again. It is from this renewed desire and little effort on your part to love God that Love can live again, in you. 
What does all of this have to do with today's Mass readings?
In today's Gospel, Jesus tells the parable of the workers, and how even those who began the work day at 5 o'clock were still paid the same wages as those who put in a full day. The point is this: it's never too late to begin again. [1]cf. Beginning Again and Begin Again God is generous beyond comprehension, and is waiting to prove it to you…
Thus, the last will be first, and the first will be last. (Today's Gospel)

The flames of mercy are burning Me—clamoring to be spent; I want to keep pouring them out upon souls; souls just don't want to believe in My goodness. —Jesus to St. Faustina, Divine Mercy in My Soul, Diary, n. 177
RELATED READING
A duet with Raylene Scarrot

Love Live in Me
by Mark Mallett
Buy the album here.