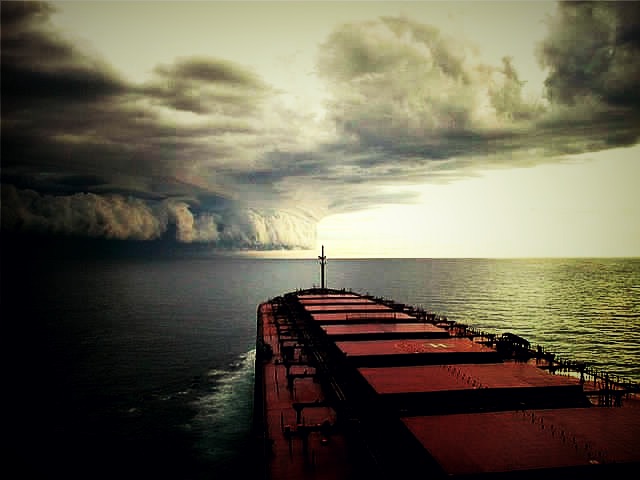 WHEN a ship goes off course by only a degree or two, it is barely noticeable until several hundred nautical miles later. So too, the Barque of Peter has likewise veered somewhat off course over the centuries. In the words of Blessed Cardinal Newman:
Satan may adopt the more alarming weapons of deceit—he may hide himself—he may attempt to seduce us in little things, and so to move the Church, not all at once, but by little and little from her true position. I do believe he has done much in this way in the course of the last few centuries… It is his policy to split us up and divide us, to dislodge us gradually from our rock of strength. And if there is to be a persecution, perhaps it will be then; then, perhaps, when we are all of us in all parts of Christendom so divided, and so reduced, so full of schism, so close upon heresy. —Blessed Cardinal John Henry Newman, Sermon IV: The Persecution of Antichrist
Jesus is our rock of strength. He is not only our origin and leader, but our goal. And from this Center—we must admit in a clear and sober self-examination—we have departed as a whole…
STERILIZING THE WORD OF GOD
I spoke recently with a man who is training for the diaconate. He has a solid faith, a healthy zeal, and a heart for Christ. "But as I study the systematic theology being presented to our class," he said "something strange is happening. I'm finding that it is leaving an emptiness in my heart as Christ becomes more a thing of the head." The reason, he went on to explain, is that the liberal theological method being used approaches Christ and the Bible as mere historical objects to be critiqued, rather than living mysteries to be better understood.
As he shared his experience with me, it confirmed what I have heard from priests for many years from several countries. My friend, Fr.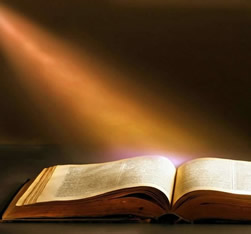 Kyle Dave of Louisiana, spent several weeks with me in Canada after hurricane Katrina ravaged his parish. During that time, we prayed and read the Scriptures together. I'll never forget how one day he suddenly blurted out, "My God, these Scriptures are living! It is the living Word of God. In seminary, we were taught to approach the Scriptures like they were laboratory specimens to be dissected and mutilated!"
Indeed, another young priest from South America told me how he and his friends had a hunger to become saints. They decided to become priests to answer the thirst in their souls. He decided to take his theological training at a John Paul II institute while his friends went to Rome to study at St. Thomas Aquinas University. He recounted how, after his friends graduated, "some of them no longer even believed in God." That was a Vatican university.
I once asked another priest in the Basilian order if they ever studied the spirituality of the saints in seminary. "Not at all," he replied. "It was completely academic."
A picture is unfolding here. It explains why so many Catholics have complained about uninspiring homilies and empty sermons over the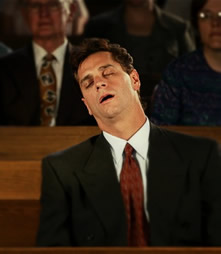 past five decades: rationalism has invaded the holy priesthood and all things pertaining to the mystical. For many of them were taught that…
…whenever a divine element seems present, it has to be explained in some other way, reducing everything to the human element… Such a position can only prove harmful to the life of the Church, casting doubt over fundamental mysteries of Christianity and their historicity—as, for example, the institution of the Eucharist and the resurrection of Christ… —POPE BENEDICT XVI, Post-Synodal Apostolic Exhortation, Verbum Domini, n.34
And this "sterile separation", Benedict said, has sometimes created a "barrier between exegesis (biblical interpretation) and theology even at the highest academic levels." The fruit of this, in part, is:
Generic and abstract homilies which obscure the directness of God's word… —Ibid. n. 59
The point here is not to critique homilies but rather identify how rationalism has moved the Church further and further away from a deep, personal, and passionate love for Jesus Christ that is the hallmark of the early Church and the saints throughout the centuries. But let me state the obvious: they were saints precisely because they had a deep, personal, and passionate love for the Lord.
RETURNING TO JESUS
Something beautiful is unfolding on this present concert tour, and I can see it in the eyes of those attending. There is a hunger for the Gospel, for the undiluted, clear, and living word of God. In between songs, I have been speaking to audiences about our common woundedness in this hour, on vanishing truth, the unconditional love of the Father, the need for Confession, and the presence of Jesus to us, most especially in the Eucharist—in a word, the Apostolic faith. One African priest said to me, "This is almost like a revival!"
At one point on this tour, I felt the words of Matthew's Gospel pierce my heart:
At the sight of the crowds, his heart was moved with pity for them because they were troubled and abandoned, like sheep without a shepherd. (Matt 9:36)
Yes, there is a sense that there is a revival coming. A Catholic revival! But not how many think with tents, television cameras, and full-color posters. Rather, it is going to come through a stripping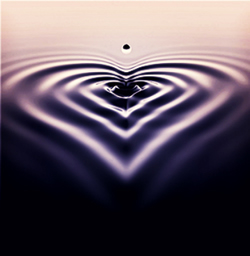 away of the schism, heresy, and utter lukewarmness that has neutered the Church in the Western World. It will come through persecution. And it will leave behind a smaller more pure, passionate, and Christ-centered Church with only one concern: to love God with their whole heart, mind, and souls. It will be a Church that will recognize its Lord again in the Sacraments, that will preach the Scriptures with Apostolic zeal, and a Church that will exercise with power and might the charisms of the Holy Spirit as in a New Pentecost.
I am thinking again of that prophecy given at Rome in the presence of Pope Paul VI in May, 1975 on Pentecost Monday:
Because I love you, I want to show you what I am doing in the world today. I want to prepare you for what is to come. Days of darkness are coming on the world, days of tribulation… Buildings that are now standing will not be standing. Supports that are there for my people now will not be there. I want you to be prepared, my people, to know only me and to cleave to me and to have me in a way deeper than ever before. I will lead you into the desert… I will strip you of everything that you are depending on now, so you depend just on me. A time of darkness is coming on the world, but a time of glory is coming for my Church, a time of glory is coming for my people. I will pour out on you all the gifts of my Spirit. I will prepare you for spiritual combat; I will prepare you for a time of evangelism that the world has never seen…. And when you have nothing but me, you will have everything: land, fields, homes, and brothers and sisters and love and joy and peace more than ever before. Be ready, my people, I want to prepare you... —spoken by Ralph Martin in St. Peter's Square
I believe this is the primary task of Our Blessed Mother in this hour: to help her children fall in love again with her Son, who repeats to us today:
I hold this against you: you have lost the love you had at first. Realize how far you have fallen. Repent, and do the works you did at first… (Rev 2:4-5)
And this love is generated, expressed, and exchanged in prayer. Our Mother's simple invocation to "pray, pray, pray" is perhaps the wisest exhortation she has ever given in her apparitions. For in prayer, we encounter the living God who imparts the secrets of His heart, infuses the virtues, and lavishly pours out a Love that transforms from glory to glory. The secret of the saints was that they were men and women of deep and authentic prayer through which they became configured to Jesus Christ.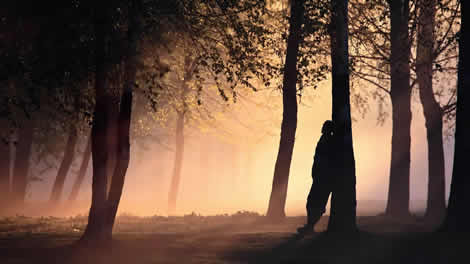 Our Lord himself prayed continually to the Father, and the Apostles simply imitated Him. We will never find Jesus, our Center, unless we again become men and women of prayer. By this I do not mean a people who undulate a stream of words but rather love God from the heart. Prayer then becomes a simple conversation between friends, an embrace between lovers, a loving silence between a child and his or her Father.
How much more I want to write! So many years ago, God spoke clearly in my heart as I pondered leaving the Catholic Church:
Stay and be light to your brothers.
Then let me shout to anyone who will listen: if you wish to be fulfilled, if you wish to be healed, if you wish to be satisfied, then fall in love with Jesus! Ask the Holy Spirit to fill you now, to change you, to renew you, to awaken you, to give you a hunger and thirst again for God's Word. Read the Bible. Partake of the Sacraments frequently. Turn off the TV (or computer), think of the things above, not below, and "make no provision for the desires of the flesh." [1]cf. Rom 13:14; see also The Tiger in the Cage Then the God of peace who is Light and Fire will set your heart aflame, and make you not only an Apostle of these last days, but a friend and lover.
Such a soul will become a living Flame of Love that in turn can, with Jesus Christ, set the world ablaze with the presence of God…
RELATED READING
Your support is needed for this full time apostolate.
Bless you and thank you!

To subscribe, click here.
WINTER 2015 CONCERT TOUR
Ezekiel 33:31-32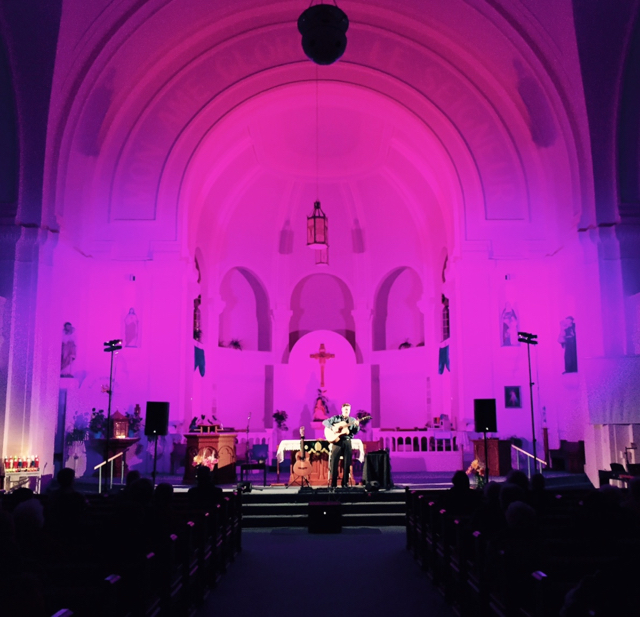 Mark in Ponteix, SK, Notre Dame Parish
January 27: Concert, Assumption of Our Lady Parish, Kerrobert, SK, 7:00 pm
January 28: Concert, St. James Parish, Wilkie, SK, 7:00 pm
January 29: Concert, St. Peter's Parish, Unity, SK, 7:00 pm
January 30: Concert, St. VItal Parish Hall, Battleford, SK, 7:30 pm
January 31: Concert, St. James Parish, Albertville, SK, 7:30 pm
February 1: Concert, Immaculate Conception Parish, Tisdale, SK, 7:00 pm
February 2: Concert, Our Lady of Consolation Parish, Melfort, SK, 7:00 pm
February 3: Concert, Sacred Heart Parish, Watson, SK, 7:00 pm
February 4: Concert, St. Augustine's Parish, Humboldt, SK, 7:00 pm
February 5: Concert, St. Patrick's Parish, Saskatoon, SK, 7:00 pm
February 8: Concert, St. Michael's Parish, Cudworth, SK, 7:00 pm
February 9: Concert, Resurrection Parish, Regina, SK, 7:00 pm
February 10: Concert, Our Lady of Grace Parish, Sedley, SK, 7:00 pm
February 11: Concert, St. Vincent de Paul Parish, Weyburn, SK, 7:00 pm
February 12: Concert, Notre Dame Parish, Pontiex, SK, 7:00 pm
February 13: Concert, Church of Our Lady Parish, Moosejaw, SK, 7:30 pm
February 14: Concert, Christ the King Parish, Shaunavon, SK, 7:30 pm
February 15: Concert, St. Lawrence Parish, Maple Creek, SK, 7:00 pm
February 16: Concert, St. Mary's Parish, Fox Valley, SK, 7:00 pm
February 17: Concert, St. Joseph's Parish, Kindersley, SK, 7:00 pm