THE NOW WORD ON MASS READINGS
for August 25th – August 30th, 2014
Ordinary Time
Liturgical texts here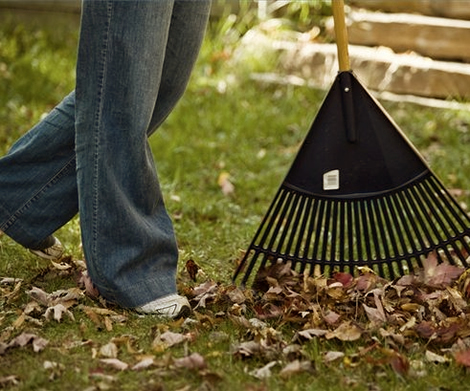 JESUS must have been surprised when, standing in the temple, going about his "Father's business", his mother told Him it was time to come home. Remarkably, for the next 18 years, all we know from the Gospels is that Jesus must have entered into a profound emptying of self, knowing that He came to save the world… but not yet. Instead, there, at home, he entered into the mundane "duty of the moment." There, in the confines of the little community of Nazareth, carpentry tools became the little sacramentals by which the Son of God learned the "art of obedience."
The fruit of that period of Christ's hidden life was immense. No doubt that it was Our Lady who relayed to St. Luke the fruit of her Son's faithfulness:
The child grew and became strong, filled with wisdom; and the favor of God was upon him. (Luke 2:40)
And no doubt that Jesus' experience of the Father's blessings and favor upon Him led to those enduring words in Saturday's Gospel:
Well done, my good and faithful servant. Since you were faithful in small matters, I will give you great responsibilities. Come, share your master's joy.
The world today, perhaps more than any generation before it, is seeking to find its freedom and fulfillment in "doing its own thing." But Jesus reveals that human happiness is intrinsically entwined with the will of God. This is what St. Paul means when He says that Jesus "became for us wisdom from God." [1]Saturday's first reading Christ's whole life became a model and pattern for us to follow in that: it is in following God's will, expressed in the commandments and the obligiations of one's state of life, that one enters into the life of God, the joy of God.
If you keep my commandments, you will remain in my love, just as I have kept my Father's commandments and remain in his love. I have told you this so that my joy may be in you and your joy may be complete. (John 15:10-11)
This truth escapes, I dare say, most of us. Because the expectation is so little, in a way. After all, Jesus said, "My yoke is easy and my burden light." [2]Matt 11:30 He asks us to live the law of love in everything we do, not neglecting but doing "small matters" with attentive love. In this way, we enter into the Word spoken at the dawn of creation that already revealed man's purpose, that Word that destined us to be radiant and joyful by simply doing God's will… but in those almost seemingly insignificant ways. Hence, Paul writes:
God chose the foolish of the world to shame the wise, and God chose the weak of the world to shame the strong… (Saturday's first reading)
Yes, the world says you must become something great, your name emblazened across social media, your YouTube and Facebook "likes" climbing by the day! Then you are somebody! Then you are making a difference! But John the Baptist says something rather foolish in this climate:
He must increase; I must decrease. (John 3:30)
And herein is the "secret" of this faithfulness in small matters, this dying to self moment by moment, this obedience to the commandments and precepts of our Lord: it opens the soul to a life-changing and transforming power, to Christ dwelling within. [3]cf. Jn 14:23
The message of the cross is foolishness to those who are perishing, but to us who are being saved it is the power of God. (Friday's first reading)
Brothers and sisters, this is what it means to be holy, and we are "called to be holy." [4]Thursday's first reading On the contrary, Jesus blasted the Pharisees because they refused to have such little and open hearts, to be faithful in the small matters that lead to greater and sometimes more necessary ones. Jesus' carpentry prepared Him to later build a Church; Mary's house-keeping in Nazareth led her to become Mother of God's house… and your faithfulness to God in small things will prepare and transform you for greater responsibilities, namely, participation in the salvation of souls. There is no greater responsibility than this.
Thus, through all the Psalms and readings this week, we hear how the Lord blesses those who fear Him; how Paul praises the faithfulness of his spiritual children; how Our Lord Himself is looking for those who are "holding fast" in their obedience. These are the little ones whom Jesus will gladly put in charge of His house…
Who, then, is the faithful and prudent servant, whom the master has put in charge of his household to distribute to them their food at the proper time? Blessed is that servant whom his master on his arrival finds doing so. Amen, I say to you, he will put him in charge of all his property. (Thursday's Gospel) 
Your support is much needed and appreciated! Bless you.


To receive all Mark's meditations,
click on the banner below to subscribe.
Your email will not be shared with anyone.