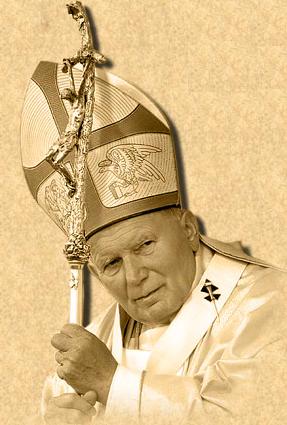 THROUGH a series of divine interchanges, I was to play a concert tonight in a war refugee camp near Mostar, Bosnia-Hercegovina. These are families that, because they were driven from their villages by ethnic cleansing, have had nothing to live in but little tin shacks with curtains for doors (more on that soon).
Sr. Josephine Walsh—an indominable Irish nun who has been helping the refugees—was my contact. I was to meet her at 3:30pm outside her residence. But she didn't show up. I sat there on the sidewalk beside my guitar until 4:00. She was not coming.
So I said, "Lord, this is your event. I know I have a word on my heart especially for the young people. But you'll have to get me there." I was at the camp the day before. It is 25 minutes from my motel, winding through the mountains, and thus impossible to explain or describe to the Croatian cab drivers who also have no clue where this camp is.
I took out my Rosary and said, "Mother, you're going to have to get me there." I wasn't done praying one bead when around the corner comes this station wagon taxi. This is the same driver who took some of us out last night! I stood up, waved him over and said, "Have you seen Sr. Josephine?"
"No."
"Do you remember how to get to the camp?"
"Yes."
Off we went.
I arrived at the church, and it so happened that an excellent translator showed up with Sr. Jospehine. After singing a few songs, I looked out at the refugees and said (in my best Polish accent), "Be not afraid!" The translator translated: "BE NOT AFRAID!"
And with that, the crowd errupted in applause. Then I quoted the late Holy Father again, "Open wide your hearts to Jesus Christ!"
And then asked them, "Do you remember Pope John Paul II saying this to us? Do you remember?"
They all nodded.
And then I asked them, "So… have you done it yet? Have you opened up your heart wide to Jesus?" I said this, because when I was sitting before Pope Benedict in a private audience last week, this is what I heard in my heart: We all love to quote that line from JPII, but have we done it?
What Jesus is asking of you today is radical. It is to totally give yourself to Him. But you have nothing to fear! Jesus did not come to take away your personality; He came to take away your sins.
This is the hour of grace. Open wide your heart to Jesus who is life!