THE NOW WORD ON MASS READINGS
for May 6th, 2014
Tuesday of the Third Week of Easter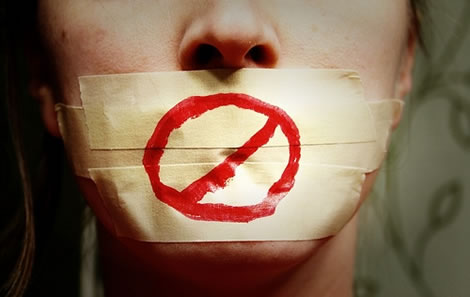 IN every age, in every dictatorship, whether it is a totalitarian government or an abusive husband, there are those who seek to control not only what others say, but even what they think. Today, we are seeing this spirit of control rapidly gripping all the nations as we move toward a new world order. But Pope Francis warns:
 It is not the beautiful globalization of unity of all Nations, each one with their own customs, instead it is the globalization of hegemonic uniformity, it is the single thought. And this sole thought is the fruit of worldliness. —POPE FRANCIS, Homily, November 18th, 2013; Zenit
In this growing "dictatorship of relativism," as Benedict XVI put it,  [1]cf. The False Unity there is no room for other opinions—as there wasn't when St. Stephen, the first martyr, spoke the hard truth to the religious dictatorship of his time:
…they cried out in a loud voice, covered their ears, and rushed upon him together. They threw him out of the city, and began to stone him. (First reading)
It is one thing to cover one's ears, to say that one is not interested in another's opinion. But it is another to throw them out of the city and stone them. Of the early Church's persecutors, Pope Francis said:
They were the masters of conscience [thought police], and felt they had the power to do so. Masters of conscience … Even in today's world , there are so many. —Homily at Casa Santa Martha, May 2nd, 2014; Zenit.org
Indeed, the Masters of Conscience today have little room for opposing opinions, especially those of the Catholic Church. They are not able to simply disagree and tolerate another's diverse opinion, but must instead force the other into the "single thought." The art of dialogue has been lost to diatribe. People no longer know how to be offended without going on the offence. Evidence of rising Thought Police is rearing its despotic head all over the world. While one could provide hundreds of examples, here are but a few of the more recent:
While all of this presents itself as an unmistakable "sign of the times" of which we should be aware, our focus should be less on the growing persecution, and more on the fruits of faithfulness. Note in today's first reading:
The witnesses laid down their cloaks at the feet of a young man named Saul.
It was this young Saul, who later became St. Paul, who no doubt was moved by St. Stephen's martyrdom. So too, our steadfast witness of love, in the footsteps of St. Stephen and Christ, will also become the seed for new saints, many who formerly persecuted us. For in truth, the more darkened and hard-hearted this generation becomes, the more spiritually they will begin to hunger and thirst for truth, even though they may at first stone and crucify it. Ultimately, they long for Jesus, though, for now, they reject He who is…
…the bread of life; whoever comes to me will never hunger, and whoever believes in me will never thirst. (Today's Gospel)
As for you and I, let us refuse to give in to fear, and in that faith that overcomes the world, make haste to the refuge of His Sacred Heart in the Holy Eucharist, the bread of martyrs, the life of the world. There we will find the strength to endure to the end.
Be my rock of refuge, a stronghold to give me safety… for your name's sake you will lead and guide me….You hide them in the shelter of your presence from the plottings of men. (Today's Psalm)
RELATED READING
Your support is needed for this full-time ministry.
Bless you, and thank you.


To receive The Now Word,
click on the banner below to subscribe.
Your email will not be shared with anyone.


Join Mark on Facebook and Twitter!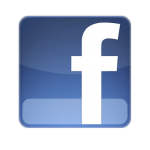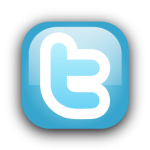 Footnotes

↑

1
cf. The False Unity

↑

2
thenewamerican.com, Jan. 2nd, 2014

↑

3
cf. LifeSiteNews.com, May 2nd, 2014

↑

4
brietbart.com, May 5th, 2014

↑

5
cf. newamerican.com, Oct. 1, 2012

↑

6
washingtontimes.com, May 4th, 2014

↑

7
cf. LifeSiteNews.com, May 5th, 2014