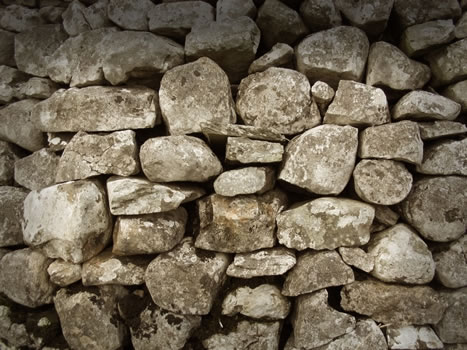 I'LL never forget that day. I was praying in my spiritual director's chapel before the Blessed Sacrament when I heard in my heart the words: 
Lay hands on the sick and I will heal them.
I trembled in my soul. I suddenly had images of devout little women with doilies on their heads clamoring around, crowds pushing in, people wanting to touch "the healer." I shuddered again and began to weep as my soul recoiled. "Jesus, if you are really asking this, then I need you to confirm it." Immediately, I heard:
Pick up your bible.
I grabbed my bible and it fell open to the last page of Mark where I read,
These signs will accompany those who believe: in my name… They will lay hands on the sick, and they will recover. (Mark 16:18-18)
In an instant, my body was inexplicably charged with "electricity" and my hands vibrated with a powerful anointing for about five minutes. It was an unmistakable physical sign what I was to do…
FAITHFUL, NOT SUCCESSFUL
Not long after, I gave a parish mission on Vancouver Island on Canada's west coast. On the last day of the mission, I remembered what Jesus said to me, and so I offered to pray over whomever would like to come forward. A choir member played some music softly in the background as people filed up. I placed my hands over them and prayed.
Nothing.
It was as though I was trying to give a camel a drop of water from a grain of sand. There was not an ounce of grace flowing. I remember kneeling on the floor, praying over a lady's arthritic feet, and saying to myself, "Lord, I must look like an absolute fool. Yes, let me be a fool for You!" In fact, till this day, I really don't know what the Lord does when people ask me to pray over them. However, it is more important that I am obedient, than that I have my questions answered. It was clear then, as it is now, what He asked me to do. The rest is up to Him, including the results.
Recently, we sold our tour bus that we used for several years to travel throughout North America. I have been trying to sell it for five years with no buyer. In the meantime, it depreciated by some forty thousand dollars, and cost at least half that in repairs. And we were hardly using it! But now it has sold, and for a pittance. I found myself wondering out loud: "Lord, why didn't you bring me a buyer five years ago when it was worth twice as much?!" Why do I feel that He was smiling through the silent answer?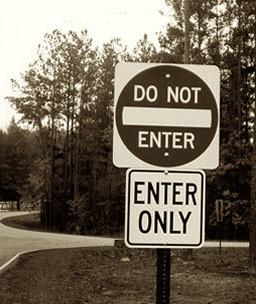 These are just a couple of stories—and I could give dozens more—of contradiction after contradiction that I have encountered in my ministry and our family life. I would expect God to do one thing, and He would do another. I remember one particular time when I was unemployed and broke with five children to feed. I was packing sound equipment to leave for a concert, wondering what it is all about anyway. And I remember the Lord clearly saying in my heart,
I am asking you to be faithful, not successful.
Those were key words for me that day. I often recall them in moments of discouragement and defeat. My confessor once said to me, "To be successful is to do the will of God all the time." And the will of God, at times, is a contradiction to what one would think would be best…
STONES OF CONTRADICTION
Recently in prayer, I asked the Father: "Why, Lord, do you promise to help the just, and yet, when we pray and call out to You, it seems as though You do not hear us, or your Word is impotent? Forgive my bold question…" In reply, an image of a stone wall came to mind. I sensed the Lord saying that, when you see a stone inside a wall that appears loose, you may want to pull it out. But suddenly, the integrity of the whole wall is compromised. True, the stone should not be loose, but it still serves a purpose. So too, evil and suffering, though never intended by God, are permitted by Him to serve a purpose: our sanctification and purification. All these things work toward the good of the soul,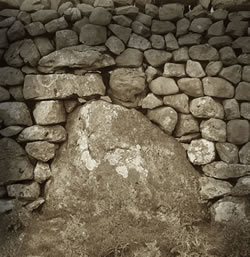 and the good of the whole in ways no human mind can comprehend.
The Cross and the Son of man are the Great Stone—the cornerstone—that supports the entire edifice of the world. Without this Stone, the world would not exist today. See what good has come from It! Likewise, all the crosses of your life become stones that support the integrity of the whole of your life. How often can we look back at trials we have endured and say, "It was difficult at the time, but I would not trade that cross for anything! The wisdom I have gained from it is priceless…" Other trials, however, remain a mystery, their purpose still veiled from our eyes. This causes us to either humble ourselves before God and trust in Him all the more… or to become bitter and angry, rejecting Him, even if it's just a subtle cold shoulder in His direction.
Think of a teenager who is angry with his parents for giving him a curfew to be home at a certain time in the evenings. Yet, when the teen is older, he looks back and sees the wisdom of his parents in teaching him the discipline he needed for the future.
Should we not then submit all the more to the Father of spirits and live? They disciplined us for a short time as seemed right to them, but he does so for our benefit, in order that we may share his holiness. At the time, all discipline seems a cause not for joy but for pain, yet later it brings the peaceful fruit of righteousness to those who are trained by it. (Heb 12:9-11)
John Paul II put it another way:
Listening to Christ and worshipping Him leads us to make courageous choices, to take what are sometimes heroic decisions. Jesus is demanding, because He wishes our genuine happiness. The Church needs saints. All are called to holiness, and holy people alone can renew humanity. —POPE JOHN PAUL II, World Youth Day Message for 2005, Vatican City, Aug. 27th, 2004, Zenit.org
There is no salvation without the cross; there is no holiness without suffering; there is no genuine happiness without obedience.
THE STRIPPING OF THE CHURCH
We are living in a time of great contradictions! On a corporate level, the Church—whom Jesus promised that the gates of hell would not prevail against—seems utterly despoiled by scandal, weak leadership, lukewarmness, and fear. Externally, one can literally see the anger and intolerance rising against her all over the world. So too, in our personal lives, I hear everywhere I go how there is great suffering among the brethren. Financial disaster, sickness, unemployment, marital strife, family divisions… it would seem as if Christ has forgotten us!
Far from it. Rather, Jesus is preparing his Bride for the Passion. But not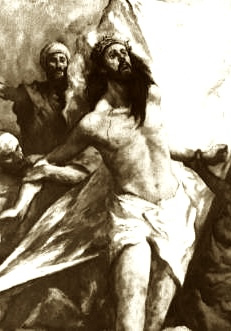 only the Passion of the Church, but her Resurrection. The words from that prophecy given in Rome [1]Watch the series on the Prophecy at Rome: www.embracinghope.tv  in Pope Paul VI's presence are becoming more alive to me by the hour. Note especially the parts underlined below:
Because I love you, I want to show you what I am doing in the world today. I want to prepare you for what is to come. Days of darkness are coming on the world, days of tribulation… Buildings that are now standing will not be standing. Supports that are there for my people now will not be there. I want you to be prepared, my people, to know only me and to cleave to me and to have me in a way deeper than ever before. I will lead you into the desert… I will strip you of everything that you are depending on now, so you depend just on me. A time of darkness is coming on the world, but a time of glory is coming for my Church, a time of glory is coming for my people. I will pour out on you all the gifts of my Spirit. I will prepare you for spiritual combat; I will prepare you for a time of evangelism that the world has never seen…. And when you have nothing but me, you will have everything: land, fields, homes, and brothers and sisters and love and joy and peace more than ever before. Be ready, my people, I want to prepare you… —St. Peter's Square, May, 1975, Pentecost Monday (given by Ralph Martin)
Jesus is stripping us of our worldly comforts and our deadly self-reliance that has become idolatry for many in the Church, especially in the wealthy Western nations. But this painful process often feels as though He is in fact abandoning us! The truth is, He does not remove these stones of contradiction because it will destroy the integrity of what He is building in your soul. You need this present suffering so as to become more reliant and abandoned to Him. The time is coming when we in the Church will have nothing but Him, in nearly every way imaginable. Yes, Satan will whisper to you, "You see, it's as if God does not exist! Everything is random. Good and bad, they happen to everyone alike. Give up this silly religion because it does you no good. Wouldn't you be better off following your instincts rather than your faith?!"
Is it not providence that the Pope declared this current year, "The Year of Faith?" It's because the faith of so many is being attacked at its very foundations…
DO NOT GIVE UP!
But do not give up, my dear brother, my dear sister! Yes, you are tired and you have great doubts. But God only bends, not breaks the reed.
God is faithful and will not let you be tried beyond your strength; but with the trial he will also provide a way out, so that you may be able to bear it… Consider it all joy, my brothers, when you encounter various trials, for you know that the testing of your faith produces perseverance. And let perseverance be perfect, so that you may be perfect and complete, lacking in nothing.(1 Cor 10:13; James 1:2-4)
That is to say, in Him, you have more strength than you think.
I have the strength for everything through him who empowers me. (Phil 4:13)
Besides, God did not spare His only Son or His mother from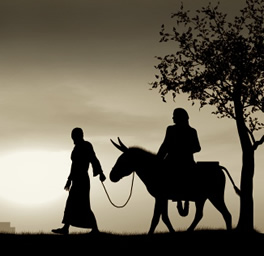 contradictions! When Mary was ready to give birth, they were required to make a long journey to Bethlehem for a census. And then, when they got there—by donkey—there was no room for them! Certainly, Joseph could have questioned God's providence at that point… maybe this whole Messiah thing was just a myth after all? And just when it couldn't get worse, the baby is born in a stable. And then they must flee to Egypt rather than return home! Perhaps Joseph was tempted to say to the Lord what Teresa of Avila once quipped: "If this is how you treat your friends, no wonder you have so many enemies!"
But both her and Joseph persevered, and in the end, found the happiness that Jesus wished for them. That's because the will of God sometimes takes on the distressing disguise of a stone of contradiction. But hidden within it is a pearl of great strength that brings integrity to the rest of the spiritual structure. Suffering brings character, character begets virtue, and virtue becomes a light to the world shining from within.
…shine like lights in the world, as you hold on to the word of life… (Phil 2:15-16)
Again, Jesus himself endured many contradictions. "Foxes have holes, and birds of the air have nests; but the Son of man has nowhere to lay his head," [2]Luke 9:58 He once said. God himself was without a good bed! When he was a child, He knew he had a mission from the Father, and so went straight away to the temple when He was in Jerusalem. But along came His parents who told Him to come home where He would remain for the next 18 years until, finally, at the God-appointed time, His mission was ready. When it was time, Jesus was filled with the Spirit while a voice from Heaven declared, "This is My beloved Son in whom I am well pleased." [3]cf. Matt :3:17 So this was it! This is what the entire cosmos was waiting for!
Nope.
Instead, Jesus was led out into the desert where he was starved, tempted, and deprived of any comfort.
For we do not have a high priest who is unable to sympathize with our weaknesses, but one who has similarly been tested in every way, yet without sin. So let us confidently approach the throne of grace to receive mercy and to find grace for timely help. (Heb 4:15-16)
Could not our Lord have also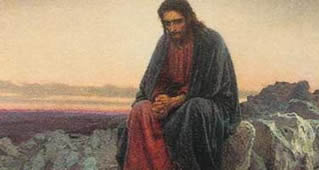 been tempted at that point to believe the Father had abandoned Him in such contradictions? But as those desert winds [4]cf. The Desert of Temptation and The Desert Path howled against Him, the Lord said something that must now become for all of us our own motto. He said it when Satan tempted Jesus to turn a stone—a stone of contradiction—into a loaf of bread.
One does not live by bread alone, but by every word that comes forth from the mouth of God. (Matt 4:4)
And then Luke tells us that when He emerged from the desert,
Jesus returned to Galilee in the power of the Spirit… (Luke 4:14)
God is trying to move us from being only "filled" with the Spirit to moving in the power of the Holy Spirit. He does not give us grace only to bury it in the ground. As the prophecy at Rome says,
I will pour out on you all the gifts of my Spirit.
We need to be emptied first before we can be filled, and filled so we can be empowered. But the empowering only comes in the desert; in the refiner's furnace; in the crucible of weakness, humility and surrender… on and through the Cross.
My grace is sufficient for you, for power is made perfect in weakness. (2 Cor 12:9)
For us in the Western nations, this is, and is going to be, very painful. Even now, we must begin to say, "God, I don't understand this trial; it makes no sense. But to whom shall we go? You have the words of eternal life. [5]John 6:68 I will trust in You. I will follow you, my Lord and my God." Yes, these words take courage, they take will-power, energy, and desire. That's why we must pray for perseverance as Jesus commanded, especially when we are tempted to give up… to fall asleep in the deadly slumber of apathy and doubt. [6]cf. He Calls While We Slumber
Why are you sleeping? Get up and pray that you may not undergo the test. (Luke 22:46)
But He also says to each of us:
Take courage, it is I; do not be afraid… I have told you this so that you might have peace in me. In the world you will have trouble, but take courage, I have conquered the world. (Matt 14:27; Jn 16:33)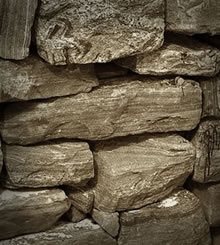 In the end, then, these stones of contradiction will paradoxically become our stones of strength. We need to stop asking the Father to turn these stones into easy loaves of bread, and instead, recognize in them something far greater: divine food for the soul.
My food is to do the will of the one who sent me and to finish his work. (John 4:33)
Don't give up. Trust in Jesus with all your heart, because He is near. He isn't going anywhere (where could He go?)…
The Lord is near to the brokenhearted, and saves the crushed in spirit… The Lord is near to all who call upon him… (Psalm 34:18; 145:18)
We are entering into a great battle—the greatest that the Church will perhaps ever go through. [7]cf. Understanding the Final Confrontation He will not leave His Bride, now or ever. But He is going to strip her of her filthy garments so that she may be clothed in the grace and power of the Holy Spirit. [8]cf. The Naked Baglady
Be faithful, and leave success to Him… to the One who alone builds the wall.
…like living stones be yourselves built into a spiritual house… (1 Pet 2:5)

They strengthened the spirits of the disciples and exhorted them to persevere in the faith, saying, "It is necessary for us to undergo many hardships to enter the kingdom of God." (Acts 14:22)
Click here to Unsubscribe or Subscribe to this Journal.

Please consider tithing to this full-time apostolate.
Thanks so much.

——————–
Click below to translate this page into a different language: