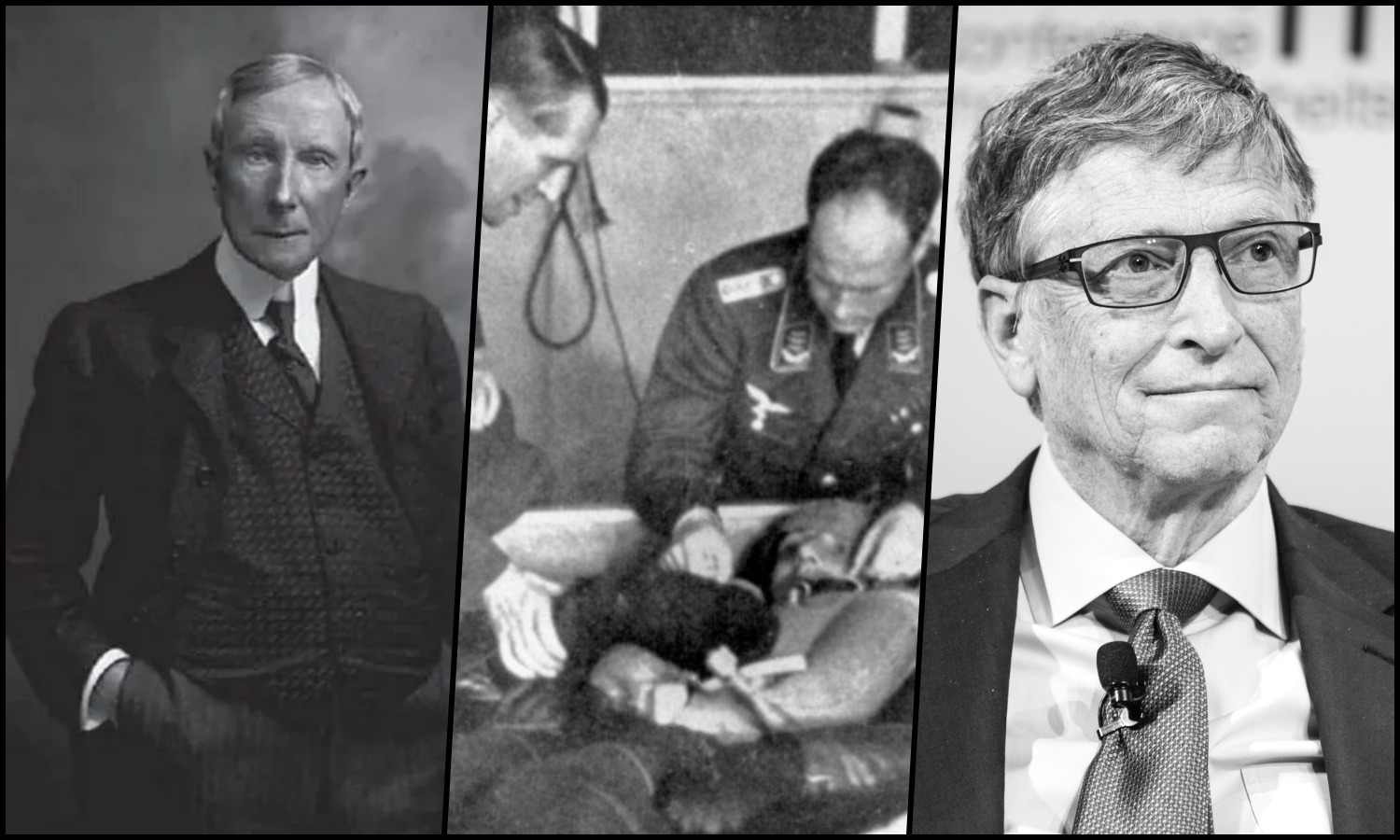 MEDICINE INVERTED
TO Catholics, the last hundred years or so bear significance in prophecy. As the legend goes, Pope Leo XIII had a vision during Mass that left him utterly stunned. According to one eyewitness:
Leo XIII truly saw, in a vision, demonic spirits who were congregating on the Eternal City (Rome). —Father Domenico Pechenino, eyewitness; Ephemerides Liturgicae, reported in 1995, p. 58-59; www.motherofallpeoples.com
It is said that Pope Leo overheard Satan asking the Lord for a "hundred years" to test the Church (which resulted in the now famous prayer to St. Michael the Archangel).[1]cf. Catholic News Agency When exactly the Lord punched the clock to begin a century of testing, no one knows. But certainly, the diabolical was unleashed upon the whole of creation in the 20th century, beginning with medicine itself…
The Medical Inversion
John D. Rockefeller is considered to have sparked the modern age of oil. By the early 1900's, his company Standard Oil monopolized 90% of the industry — but how it got there wasn't pretty. "Its tactics were brutal and he was himself ruthless," writes Smithsonian Magazine. "People hated Rockefeller's guts." [2]smithsonianmag.com
In order to "redeem his public image", says the Smithsonian Channel, Rockefeller turned to philanthropy. Leveraging the novel medium of film and appearing in public as a benefactor, the oil tycoon was able to create a new monopoly — this time in the field of medicine. When he began introducing his petroleum pharmaceuticals to the medical world at the beginning of the 20th century, it was he, however, who was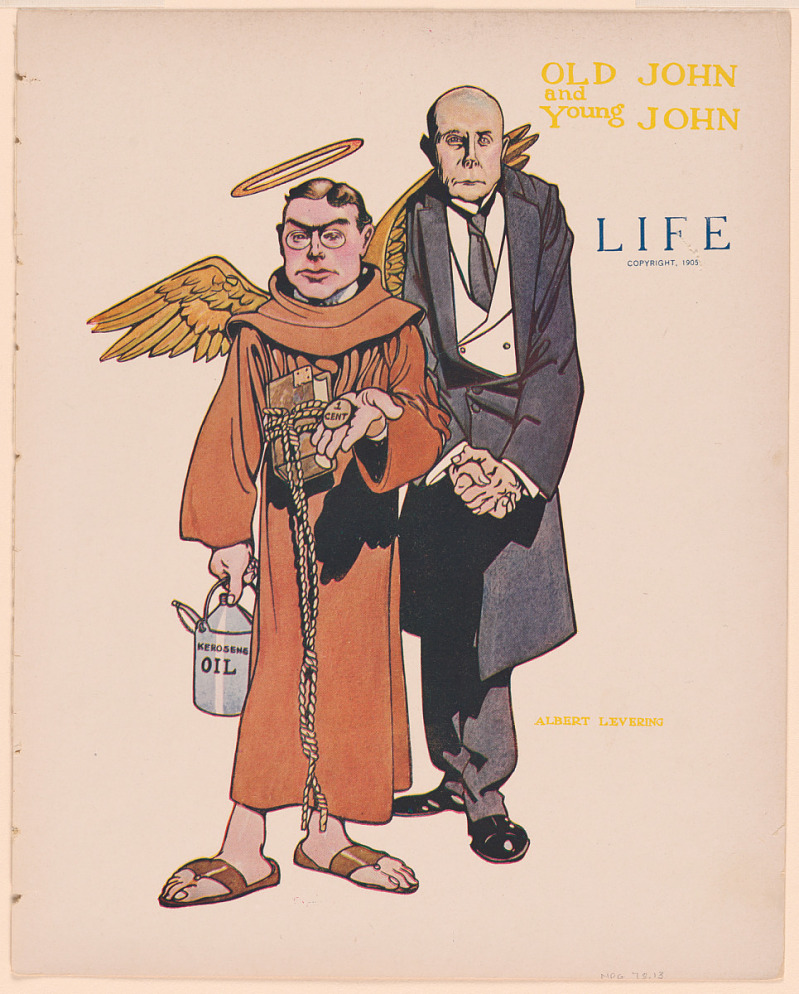 considered the snake-oil salesman — not the natural practitioners who were invested in healing rather than doping. Traditional medicine was about curing the root cause of disease; Rockefeller's vision was to treat the symptoms with his drugs.[3]cf. The Corbett Report: "The Rockefeller Medicine" by James Corbett, May 17th, 2020
Through Rockefeller's "philanthropy", he was able to monopolize universities and governments, "persuading" them to embrace his medical paradigm of synthetic solutions. He created the Rockefeller Foundation which "led an effort that ensured that the Foundation was the leading provider of funds for medical schools in the U.S."[4]Martin Morse Wooster, Great Philanthropic Mistakes, second edition (Washington, D.C.:  Hudson Institute, 2010), 1-38; cf. influencewatch.org
In the early 1900's, John D. Rockefeller and his affiliates pushed to introduce licensing laws for medical practitioners that basically illegalized natural medicine… that's the Rockefeller playbook. —anonhq.com; cf. The Corbett Report: "The Rockefeller Medicine" by James Corbett, May 17th, 2020
Suddenly, thousands of years of pragmatic experience and knowledge with plants, herbs, oils, etc. were labelled "alternative medicine" and to be considered quackery.
It worked.
An Even Darker Turn
Rockefeller's donations included buying land for the United Nations headquarters[5]smithsonianmag.com and "The Rockefeller Foundation… both profoundly shaped WHO (World Health Organization) and maintained long and complex relations with it."[6]Paper, A.E. Birn, "Backstage: the relationship between the Rockefeller Foundation and the World Health Organization, Part I: 1940s–1960s"; sciencedirect.com. More disturbingly was the Foundation's links to the eugenics program of Nazi Germany:
…since the 1920's the Rockefeller Foundation had funded the eugenics research in Germany through the Kaiser-Wilhelm Institutes in Berlin and Munich, including well into the Third Reich. They praised the forced sterilization of people by Hitler's Germany, and the Nazi ideas on race "purity." It was John D. Rockefeller III, a life-long advocate of eugenics, who used his "tax free" foundation money to initiate the population reduction neo-Malthusian movement through his private Population Council in New York beginning in the 1950's. —William Engdahl, author of "Seeds of Destruction", engdahl.oilgeopolitics.net, "Bill Gates talks about 'vaccines to reduce population'", March 4th, 2010
The Rockefeller's Standard Oil later became Exxon. It supplied fuel to German submarines during WWII.[7]"Return To Nuremberg: Big Pharma Must Answer For Crimes Against Humanity", Gabriel Donohoe, opednews.com The next largest stock-holder in Standard Oil was I.G. Farben, an enormous petrochemical trust in Germany, which became a vital part of the German war industry.[8]Seeds of Destruction, F. William Engdahl, p. 108 Together, they formed the company "Standard I.G. Farben".[9]opednews.com
I.G. Farben employed Hitler's pharma scientists who manufactured explosives, chemical weapons, and the poisonous gas Zyklon B, which killed scores in Auschwitz's gas chambers.[10]cf. Wikipedia.com; truthwicki.org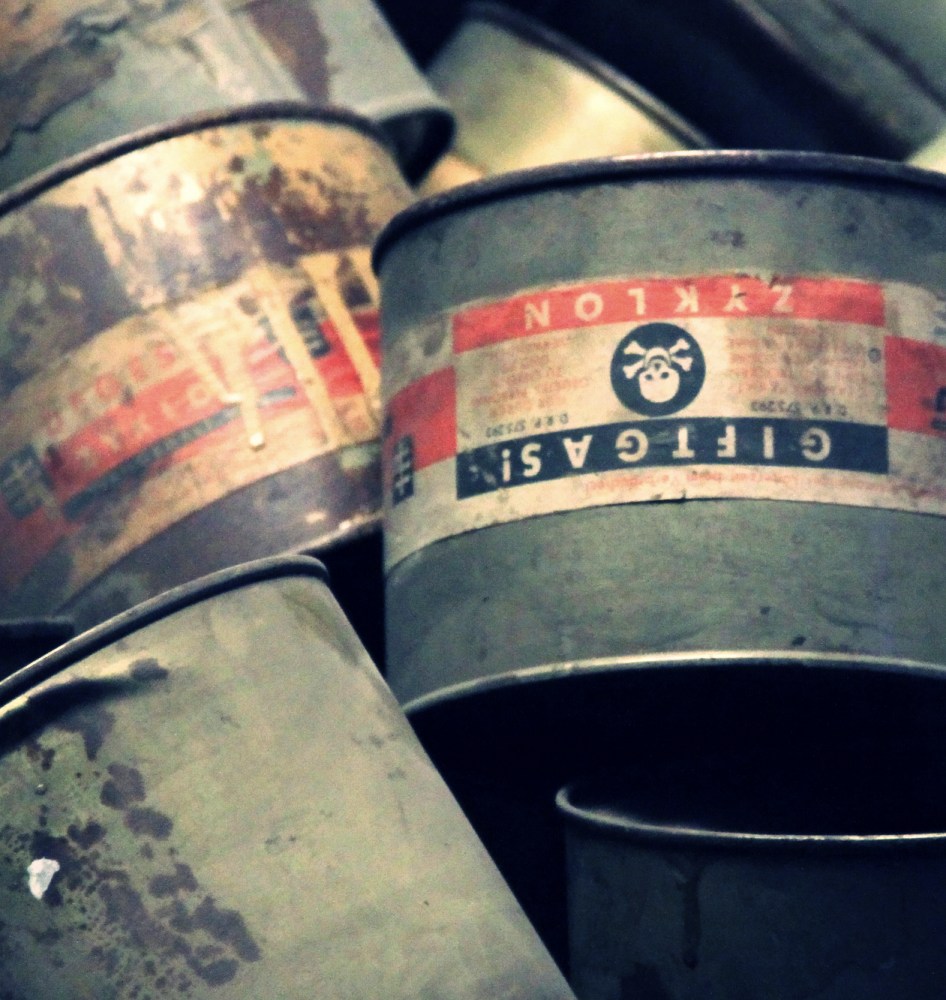 Several of I.G. Farben's directors were convicted for war crimes, but released a few years later. They were quickly integrated into U.S. government programs via "Operation Paperclip… in which more than 1,600 German scientists, engineers, and technicians were taken from Germany to the United States, for U.S. government employment, primarily between 1945 and 1959."[11]Wikipedia.org; see also "What was Operation Paperclip?"
The aim was to find and preserve German weapons, including biological and chemical agents, but American scientific intelligence officers quickly realized the weapons themselves were not enough. They decided the United States needed to bring the Nazi scientists themselves to the U.S. Thus began a mission to recruit top Nazi doctors, physicists and chemists… —"The Secret Operation To Bring Nazi Scientists To America", npr.org

What was left of I.G. Farben was divided into three pharmaceutical research companies: Bayer, BASF, and Hoechst.[12]cf. The Pandemic of Control
As part of the IG Farben conglomerate, which strongly supported the Third Reich, the Bayer company was complicit in the crimes of the Third Reich. —Holocaust Encyclopedia

Fritz ter Meer, convicted of war crimes for his actions at Auschwitz, was elected to Bayer AG's supervisory board in 1956, a position he retained until 1964.[13]Holocaust Encyclopedia Bayer is now one of the largest pharmaceutical companies in the world who focus on human and veterinary pharmaceuticals, consumer healthcare products, agricultural chemicals, seeds and biotechnology products. They own vaccine producer Merck (who was sued in 2010 for a vaccine that may actually cause mumps and measles) and bought up Monsanto, the world's largest producer of the herbicide glyphosate (Roundup, now linked to cancer). This is all to say that the Rockefellers and their business partners, with scientific roots in the heinous Nazi experimentation on human life, are determining the future of agricultural products and "medicine."
On that Population Council established by Rockefeller, Historian Linda Gordon counted six of the ten members of the council's medical and scientific boards as having been associated with the eugenics movement.[14]Linda Gordon, Women's Body, Women's Right:  Birth Control in America, revised edition (New York: Putnam, 1990), 388-89; cf. influencewatch.org 
Coincidence?
Rather eerily, another entrepreneur has followed almost exactly in the footsteps of the Rockefeller patriarch — Bill Gates.
Like Rockefeller Sr., Gates was also held in contempt for holding a monopoly. After a strange trial, his company Microsoft was found guilty, leaving the young Gates' reputation tarnished.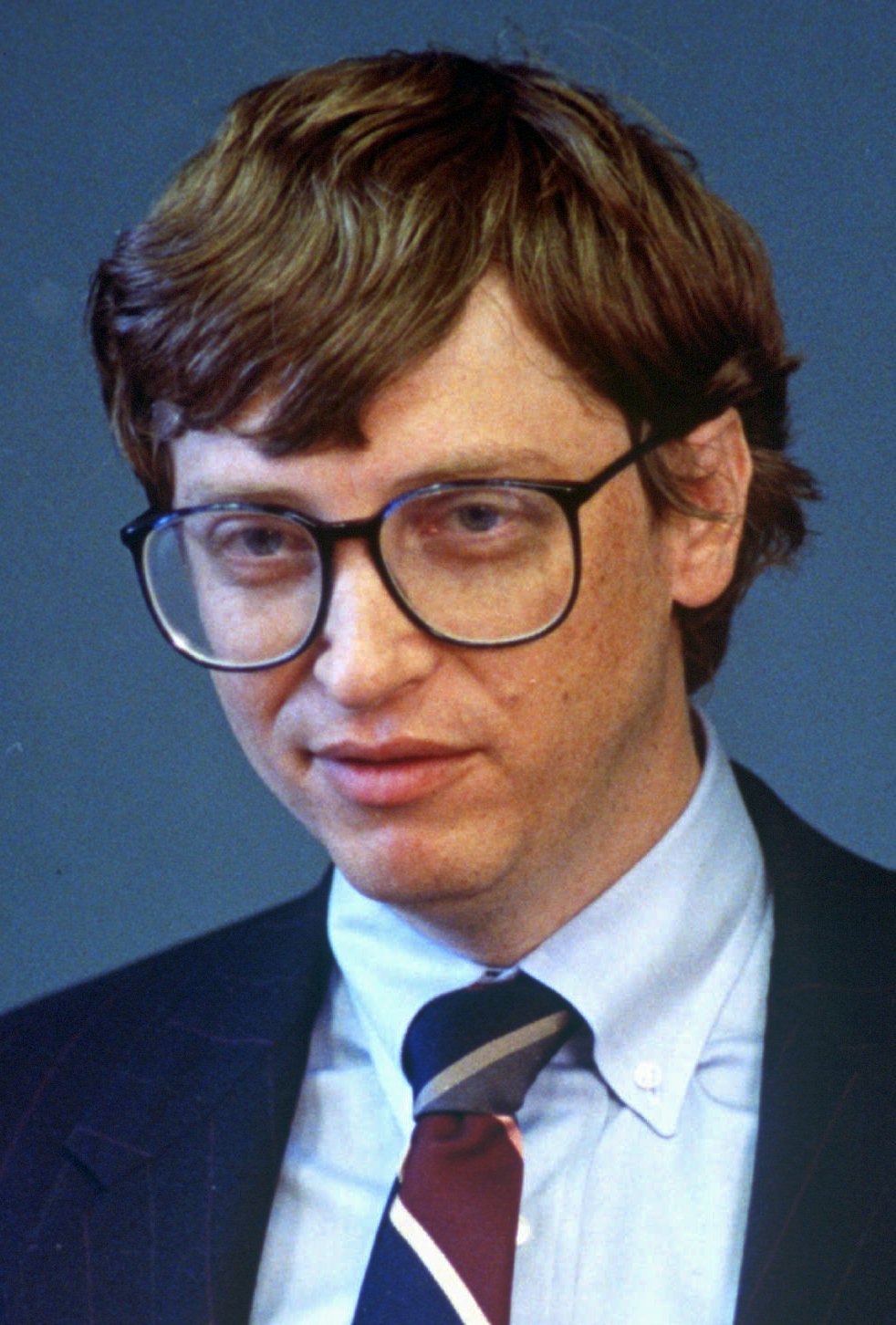 [15]corporatefinanceinstitute.com
Lo and behold, he re-emerged as a philanthropist launching the Bill and Melinda Gates Foundation. Like Rockefeller, Gates was also obsessed with overpopulation; both organizations have spoken of how vaccines could play a role in reducing population growth.
The idea of using vaccines to covertly reduce births in the Third World is also not new. Bill Gates' good friend, David Rockefeller and his Rockefeller Foundation were involved as early as 1972 in a major project together with WHO and others to perfect another "new vaccine." —William Engdahl, author of "Seeds of Destruction", engdahl.oilgeopolitics.net, "Bill Gates talks about 'vaccines to reduce population'", March 4th, 2010
Four years earlier in their annual report, the Rockefeller Foundation lamented that…
Very little work is in progress on immunological methods, methods such as vaccines, to reduce fertility, and much more research is required if a solution is to be found here. — "The Presidents Five-Year Review, Annual Report 1968″, p. 52; view pdf here
Bill Gates is the son of a Planned Parenthood director, America's top "reproductive services" (ie. abortion) provider. He reminisced how at "the dinner table my parents were very good at sharing the things that they were doing. And almost treating us like adults, talking about that."[16]Pbs.org Obviously, he learned a lot. In a controversial TED talk, Gates stated:
The world today has 6.8 billion people. That's headed up to about nine billion. Now, if we do a really great job on new vaccines, health care, reproductive health services, we could lower that by, perhaps, 10 or 15 percent. —TED talk, February 20th, 2010; cf. the 4:30 mark
Today, Bill Gates is at the forefront of funding not only mRNA gene therapies to replace traditional vaccines in both humans and animals, but is a key funder of the WHO and is behind the United Nations drive for global digital ID's and vaccine passports. According to Dr. Astrid Stückelberger, Ph.D, who has worked inside the World Health Organization:
He [Gates] is treated liked a head of state, not only at the WHO, but also at the G20. —Politico, citing a Geneva-based NGO representative, who called Gates one of the most influential men in global health; May 4th, 2017; politico.com
On November 8, 2023, the United Nations, Bill and Melinda Gates Foundation, and partners of the Rockefeller Foundation launched their "50 in 5" plan to accelerate digital ID, digital payments, and data-sharing rollouts in 50 countries under the umbrella of digital public infrastructure (DPI) by 2028. If successful, "it gives governments and corporations the power to implement systems of social credit that can determine where and how you can travel, what you are allowed to consume, and how you will be able to transact with your programmable money."[17]October 27, 2023, sociable.co
And just like the Rockefellers, Gates is also deeply embedded in all the industries crucial to life. In January 2020, his foundation launched "The Bill & Melinda Gates Agricultural Innovations LLC", also known as "Gates Ag One". It's led by Joe Cornelius, a former executive at Bayer Crop Science and former Director for International Development at Monsanto.
Gates … [is] entering every field that has to do with life… He calls it Gates Ag One, and the headquarters of this is exactly where the Monsanto headquarters are, in St. Louis, Missouri. Gates Ag One is one [type of] agriculture for the whole world, organized top down. —Dr. Vandana Shiva, PhD, April 11th, 2021, mercola.com
"What Have You Done?"
So, what happens when the spirit of Nazism teams up with population control advocates who hold the levers of power over health, agriculture and medicine (pharmakeia)?

For one, a Harvard study reveals…
The European Commission estimates that adverse reactions from prescription drugs cause 200,000 deaths; so together, about 328,000 patients in the U.S. and Europe die from prescription drugs each year. — "New Prescription Drugs: A Major Health Risk With Few Offsetting Advantages", Donald W. Light, June 27th, 2014; ethics.harvard.edu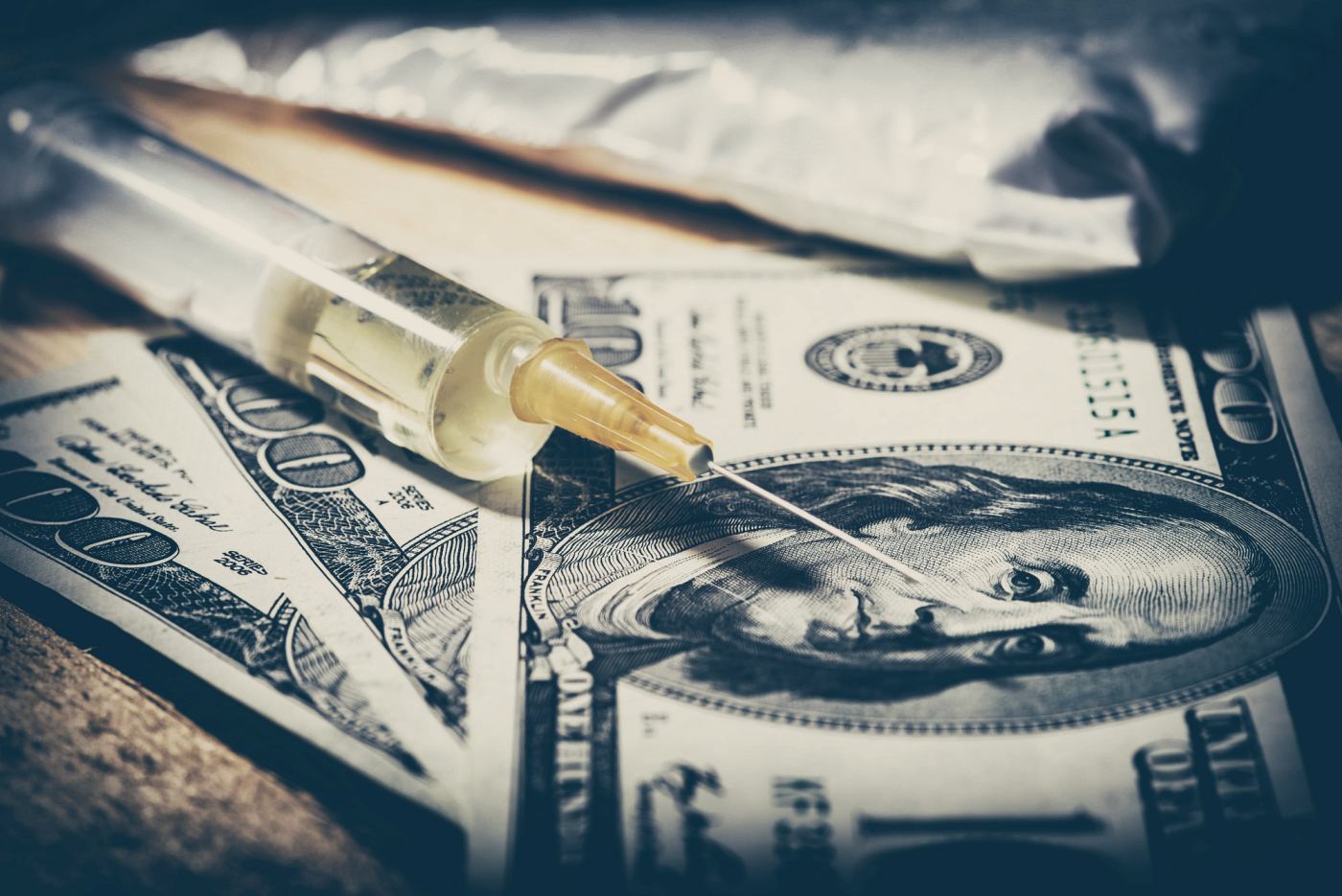 And research shows that the COVID mRNA injections that were doled out on the public while still in the trial phase have now taken countless lives. Acclaimed cardiologist, Dr. Peter McCullough, MD, puts the number of Americans dead from the jab at approximately 540,000.[18]twitter.com Globally, a Canadian study by Correlation Research in the Public Interest puts the death toll at 17 million lives lost by the COVID "vaccines", which "appear to be lethal toxic agents."[19]cf. lifesitenews.com All these figures are consistent with independent calculations based on VAERS and other vaccine injury reporting databases.[20]cf. The Tolls Moreover, studies have revealed the surprising presence in the Pfizer vaccines of plasmid DNA — which can permanently alter cells that were transfected by the "vaccine", potentially causing auto-immune disease, cancer, etc., all of which have been exploding onto the scene.[21]On October 19, 2023, Health Canada confirmed the presence of DNA contamination in Pfizer COVID-19 vaccines, and also confirmed that Pfizer did not disclose the contamination to the public health authority. See here. Moderna also found to contain DNA: see here. Hear Dr. Philip Buckhault's, Ph.D, testimony here about the alarming consequences this could be to the human genome.
While there are no words for this tragedy — though Pascal Najadi is calling it democide — it is also no surprise. According to analysis in the International Journal of Vaccine Theory, Practice, and Research, Pfizer hid nearly 80% of COVID "vaccine" trial deaths from regulators.[22]childrenshealthdefense.org
The Lord said to Cain: "What have you done? The voice of your brother's blood is crying to me from the ground" (Gen 4:10).The voice of the blood shed by men continues to cry out, from generation to generation, in ever new and different ways. The Lord's question: "What have you done?", which Cain cannot escape, is addressed also to the people of today, to make them realize the extent and gravity of the attacks against life which continue to mark human history; to make them discover what causes these attacks and feeds them; and to make them ponder seriously the consequences which derive from these attacks for the existence of individuals and peoples. —POPE ST JOHN PAUL II, Evangelium Vitae, n. 10
As the Lord sees how the gifts He has given to heal us in creation are being controlled and suppressed while at the same time His people are becoming more ill and dying, I hear again the words, "What have you done?" Yet, in the midst of this century of tears, the Lord has raised up some chosen souls to "take back God's creation"… more on that next, in Part III.

Hear the stories of COVID shot deaths
as told by the parents who lost their children.
Shot Dead premiered on November 9, 2023
Related Reading
Support Mark's full-time ministry: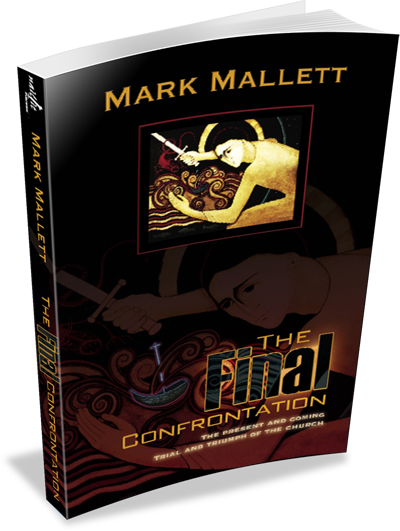 with Nihil Obstat
To journey with Mark in The Now Word,
click on the banner below to subscribe.
Your email will not be shared with anyone.


Now on Telegram. Click: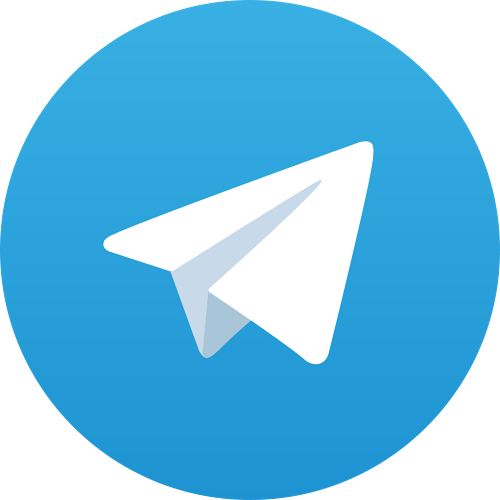 Follow Mark and the daily "signs of the times" on MeWe:

Listen on the following:
Footnotes

↑

1
cf. Catholic News Agency

↑

2
smithsonianmag.com

↑

3
cf. The Corbett Report: "The Rockefeller Medicine" by James Corbett, May 17th, 2020

↑

4
Martin Morse Wooster, Great Philanthropic Mistakes, second edition (Washington, D.C.:  Hudson Institute, 2010), 1-38; cf. influencewatch.org

↑

5
smithsonianmag.com

↑

6
Paper, A.E. Birn, "Backstage: the relationship between the Rockefeller Foundation and the World Health Organization, Part I: 1940s–1960s"; sciencedirect.com

↑

7
"Return To Nuremberg: Big Pharma Must Answer For Crimes Against Humanity", Gabriel Donohoe, opednews.com

↑

8
Seeds of Destruction, F. William Engdahl, p. 108

↑

9
opednews.com

↑

10
cf. Wikipedia.com; truthwicki.org

↑

11
Wikipedia.org; see also "What was Operation Paperclip?"

↑

12
cf. The Pandemic of Control

↑

13
Holocaust Encyclopedia

↑

14
Linda Gordon, Women's Body, Women's Right:  Birth Control in America, revised edition (New York: Putnam, 1990), 388-89; cf. influencewatch.org

↑

15
corporatefinanceinstitute.com

↑

16
Pbs.org

↑

17

October 27, 2023

, sociable.co

↑

18
twitter.com

↑

19
cf. lifesitenews.com

↑

20
cf. The Tolls

↑

21
On October 19, 2023, Health Canada confirmed the presence of DNA contamination in Pfizer COVID-19 vaccines, and also confirmed that Pfizer did not disclose the contamination to the public health authority. See here. Moderna also found to contain DNA: see here. Hear Dr. Philip Buckhault's, Ph.D, testimony here about the alarming consequences this could be to the human genome.

↑

22
childrenshealthdefense.org