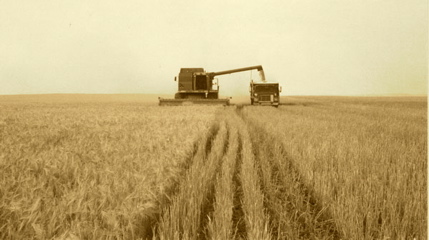 DURING a discussion this week with family, my father-in-law suddenly interjected,
There is a great division occurring. You can see it. People are hardening their hearts to the good…

I was taken aback by his comments, as this was a "word" the Lord had spoken in my heart some time ago (see Persecution:  The Second Petal.)
It is fitting hearing this word again, this time from a farmer's mouth, as we enter the season when combines begin to separate the wheat from the chaff.