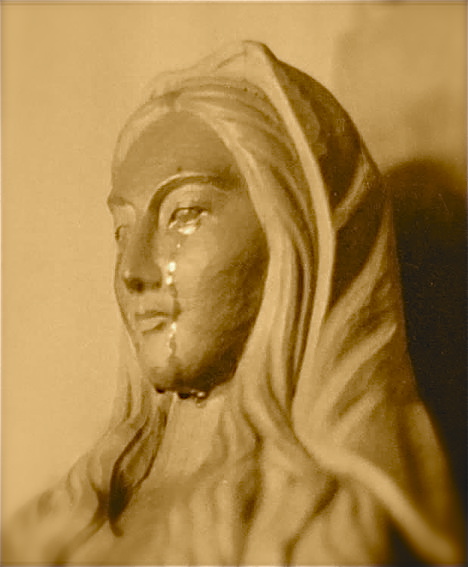 Our Lady of Akita weeping statue (approved apparition) 
I RECEIVE letters from time to time from readers who are very upset about the possibility of chastisements coming to the earth. One gentleman recently commented that his girlfriend thought they shouldn't marry because of the possibility of having a child during coming tribulations. 
The answer to this is one word: faith.
First published December 13th, 2007, I have updated this writing.