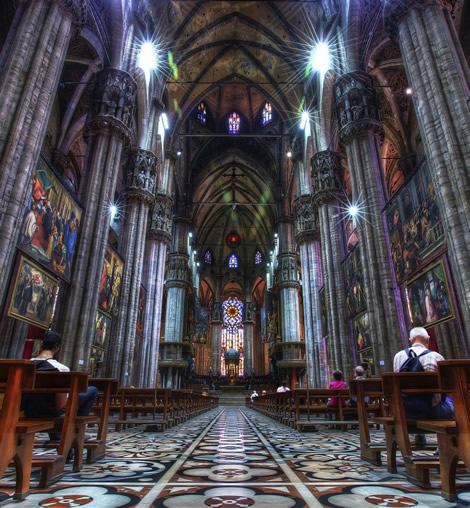 Milan Cathedral in Lombardy, Milan, Italy; photo by Prak Vanny
SOLEMNITY OF MARY, HOLY MOTHER OF GOD
SINCE the last week of Advent, I have been in a perpetual state of contemplation of the incomparable beauty of the Catholic Church. On this solemnity of Mary, Holy Mother of God, I find my voice joining in with hers:
My soul proclaims the greatness of the Lord; my spirit rejoices in God my savior… (Luke 1:46-47)
Earlier this week, I wrote about the stark contrast between the Christian martyrs and those extremists who are destroying families, towns, and lives in the name of "religion." [1]cf. The Christian-Martyr Witness Once again, Christianity's beauty is often most evident when the darkness increases, when the shadows of the day's evil reveal the beauty of light. The lamentation that rose up in me during Lent in 2013 has been ringing in my ears at the same time (read Weep, O Children of Men). It is the dirge of a sun setting upon a world bewitched into believing that beauty lies solely within technology and science, reason and logic, rather than the life of faith that comes from believing in and following Jesus Christ.