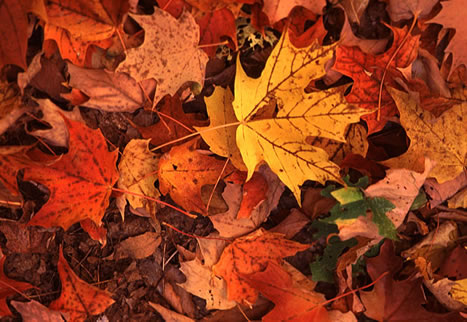 I have just returned from Louisiana and Mississippi where, indeed, the grace of Christ was made manifest among us. I will never forget the picture I saw when I opened my eyes on the last evening during our closing time of Adoration. Dozens of people from the nearly packed church surrounded the altar, many weeping, as they gazed at the Eucharistic face of Christ in the monstrance. They gathered around Jesus like sheep longing for a shepherd to make them safe and secure in His presence.
For my part, I feel the Lord has given me a different kind of boldness in these days. It is the fruit, in many ways, of our times simply coming into more focus. A spiritual milestone was reached with the writing of The Great Culling. With it, we are able to read in precise terms what the "end times" looks like: it is the "culture of life" versus the "culture of death".
This struggle parallels the apocalyptic combat described in [Rev 11:19-12:1-6, 10 on the battle between" the woman clothed with the sun" and the "dragon"]. Death battles against Life: a "culture of death" seeks to impose itself on our desire to live, and live to the full… Vast sectors of society are confused about what is right and what is wrong, and are at the mercy of those with the power to "create" opinion and impose it on others.  —POPE JOHN PAUL II, Cherry Creek State Park Homily, Denver, Colorado,
That's why, when I am preaching in the various churches and I quote John Paul II's words that we are "facing the final confrontation between the Church and the anti-church, the Gospel and the anti-Gospel…", I always add the words, "…the woman clothed with the sun versus the dragon, the culture of life versus the culture of death, Christ versus the Antichrist." That, and there is a certain boldness borne in the urgency of our times. Who, that is not prayerfully "watching and praying," cannot see that the stability of the world hangs now by a thread?
URGENCY
Which is why I must turn to you once again, in another rare appeal, to help this apostolate continue our work of teaching, encouragement, and strengthening while there is still time to do so. It will come as no surprise to you that, in this stormy economic time, our donations, which we greatly depend upon, have dropped significantly this year. So much so, that we have had to remortgage the farm just to finance our ministry and keep food on the table. So be it. Lea and I are also ready to lose everything for Christ if that's what will glorify Him most.
But I've also had readers tell me recently that, because we rarely ask for donations, they simply don't grasp the needs of this ministry. Perhaps that is so. I don't ask often because—right or wrong—I never want to leave the impression that this ministry has a "catch"; or that it's "all about the money." And so I let the bleeding continue until we need a transfusion.
WHAT EXACTLY ARE YOU SUPPORTING?
This is a full-time ministry for my wife and I, and has been for 12 years now. My wife, Lea, is truly the backbone, handling bookings, website design, album cover and book artwork, and other asundries. On the ministry tools side, our only employee, Colette, handles online orders, retailers, inventory, and other duties. She is a blessing from God that has enabled Lea and I to have a family life with our eight children. For my part, my focus is on transmitting the "word of God" according to the teachings of our Catholic Faith through word and song. This involves travel for missions, retreats, conferences, concerts, and occasionally schools. My time at home is then focused upon writing, my webcasts, and producing whatever special projects, such as my upcoming album, that is on the burner. This year, between my travels to the studio and missions, it has been very difficult to focus on the web-content. However, my hope this Fall is to find a bit more routine that will allow me to focus on the larger readership that has amassed these past seven years. With proper financial support, I'll be able to better do that.
Below are specific needs that we have. Please pray about how you can become a direct partner in helping us continue this apostolate. I can tell you that the fruit is remarkable, and for that we give God thanks. I have met many souls in my travels who tell me this website is their lifeline in these times; and then others who were in the clutches of sin, and have found a new freedom in Christ through these teachings; and yet others who have had some dramatic conversions, including entering the Catholic Church. To all these, we bow in awe toward the mystery of Christ working among us.
NEEDS
This year, our ministry and family has had a terrible string of vehicle breakdowns. We estimate around $18,000 in costs so far, and our vehicles are scheduled for more repairs yet. Needless to say, what family of ten has that kind of money sitting around!
Tour Bus
Many of my travels involve the use of a motorhome that has taken us over a hundred thousand miles across North America. But it is getting old requiring more frequent major repairs. The mileage is too high, the value too little for us to sell, as hard as we've tried. This coming Fall, we are in need of new tires and a serious alignment ($4000). Moreover, we simply need help sustaining the ongoing monthly payments, which are a mortgage in themselves:
$750/month

Balance owing: $81,000
Studio
Our ministry studio (for studio post-production and webcasts) has been damaged in two wind storms recently. We need to replace the shingles fairly urgently. Our cost is estimated at $5-6000.
Salary
In order to cover our staff costs, we need to raise $2500 monthly. This only covers our employee.
Fixed Expenses
The blog subscription service, website fees, shopsite fees, phone, utilities and such are approximately $1000 each month.
Album Costs
My new albums coming out this Fall are sounding beautiful. But they've also incurred some unexpected costs. We are approximately $15,000 over our initial budget.
HELPING OUT…
There are three ways you can support our ministry. All that information is available by clicking the Support button below. You can use PayPal, a credit card, or cheque. There is also the option to make a monthly or one-time donation. (And for those who donate over $75, they will receive 50% off on all my books, CD's and artwork in the store!) A gentleman in the United States has also agreed to match our donations up to $7500. So your generous donation will be doubled!
Lastly, we are grateful for all your support, prayer or otherwise. Some of our biggest donors this year, believe it or not, have been priests! Others have been donating the "widow's mite", giving out of their need. Too all of you who have been so generous to this point, we are deeply grateful, and pray that God will give back to you a hundredfold in spiritual and material blessings to meet your own needs.
Other than the Support button you will see at the bottom of my writings, I will not be making another appeal like this for awhile, God willing. Each of you remains in my heart and prayers.
P.S. I am writing this to you in our vehicle as we make the long journey to Lea's mom who has seemingly entered her last hours now (with brain cancer) in this final season of her life. Please continue to remember her in your prayers as she lives out her own Passion, and of course, for the family. Your sufferings and petitions remain in our prayers as well.
Click here to Unsubscribe or Subscribe to this Journal.

Thank you for your love, prayers, and financial support!

——————–
Click below to translate this page into a different language: