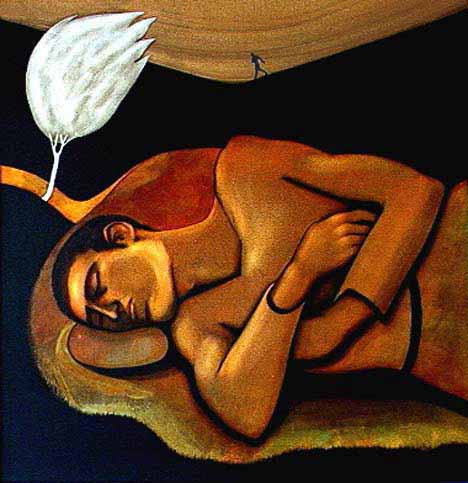 Elijah in the Desert, Michael D. O'Brien
Artist Commentary: Elijah the Prophet is exhausted and in flight from the queen, who seeks to take his life. He is discouraged, convinced that his mission from God has come to an end. He wishes to die in the desert. The greater part of his work is about to begin.
COME FORTH
IN that place of quiet before falling asleep, I heard what I felt was Our Lady, saying,

Prophets come forth!