THOUGH the Lord has been mostly silent in my own heart the past few months, this writing below and the word "Revolution!" remains strong, as though it is being spoken for the first time. I have decided to re-post this writing, and invite you to freely spread it to family and friends. We are seeing the beginnings of this Revolution already in the United States. 
The Lord has begun to speak words of preparation again in the past few days. And so, I will write these and share them with you as the Spirit unfolds them. This is a time of preparation, a time of prayer. Don't forget this! May you remain deeply rooted in the love of Christ:
For this reason I kneel before the Father, from whom every family in heaven and on earth is named, that he may grant you in accord with the riches of his glory to be strengthened with power through his Spirit in the inner self, and that Christ may dwell in your hearts through faith; that you, rooted and grounded in love, may have strength to comprehend with all the holy ones what is the breadth and length and height and depth, and to know the love of Christ that surpasses knowledge, so that you may be filled with all the fullness of God. (Eph 3:14-19)

First published March 16th, 2009: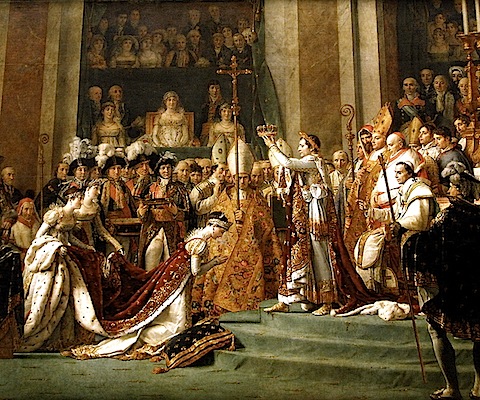 The Crowning [self-coronation] of Napoleon, Jacques-Louis David, c.1808
A NEW word has been on my heart the past couple months:
Revolution!