FRANCIS, AND THE COMING PASSION OF THE CHURCH
PART II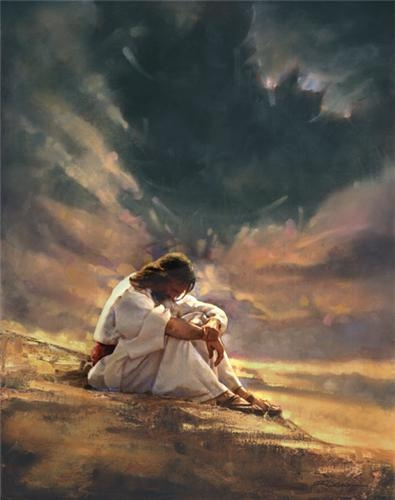 by Ron DiCianni
EIGHT years ago, I had a powerful experience before the Blessed Sacrament [1]cf. About Mark where I felt the Lord asked me to put my music ministry second and begin to "watch" and "speak" of the things He would show me. Under the spiritual direction of holy, faithful men, I gave my "fiat" to the Lord. It was clear to me from the very beginning that I was not to speak with my own voice, but the voice of Christ's established authority on earth: the Magisterium of the Church. For to the twelve Apostles Jesus said,
Whoever listens to you listens to me. (Luke 10:16)
And the chief prophetic voice in the Church is that of the office of Peter, the Pope. [2]cf. Catechism of the Catholic Church, n. 1581; cf. Matt 16:18; Jn 21:17
The reason I mention this is because, taking into consideration everything that I have been inspired to write, everything that is happening in the world, everything that is in my heart now (and all of it I submit to the Church's discernment and judgment) I believe the pontificate of Pope Francis is a significant signpost at this juncture in time.
| | | |
| --- | --- | --- |
| 1. | ↑ | cf. About Mark |
| 2. | ↑ | cf. Catechism of the Catholic Church, n. 1581; cf. Matt 16:18; Jn 21:17 |