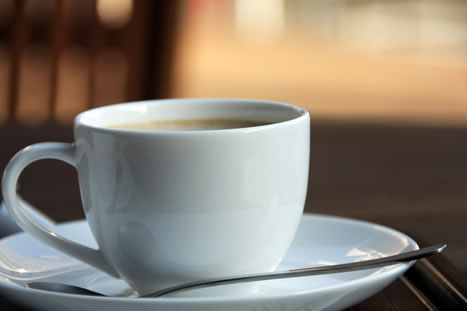 GOD wants to slow us down. More than that, He wants us to rest, even in chaos. Jesus never rushed to His Passion. He took the time to have a last meal, a last teaching, an intimate moment of washing another's feet. In the Garden of Gethsemane, He set aside time to pray, to gather His strength, to seek the will of the Father. So as the Church approaches her own Passion, we too should imitate our Savior and become a people of rest. In fact, only in this way can we possibly offer ourselves as true instruments of "salt and light."
What does it mean to "rest"?
When you die, all worrying, all restlessness, all passions cease, and the soul is suspended in a state of stillness… a state of rest. Meditate on this, for that should be our state in this life, since Jesus calls us to a state of "dying" while we live:
Whoever wishes to come after me must deny himself, take up his cross, and follow me. For whoever wishes to save his life will lose it, but whoever loses his life for my sake will find it…. I say to you, unless a grain of wheat falls to the ground and dies, it remains just a grain of wheat; but if it dies, it produces much fruit. (Matt 16:24-25; John 12:24)
Of course, in this life, we cannot help but wrestle with our passions and struggle with our weaknesses. The key, then, is not to let yourself be caught up in the rushing currents and impulses of the flesh, in the tossing waves of the passions. Rather, dive deep into the soul where the Waters of the Spirit are still.
We do this by living in a state of trust.
JUST TODAY
Imagine Our Lord speaking to your heart something like this…
I have given  you "just today." My plans for you and your life involve also this day. I foresaw this morning, this afternoon, this night. And so My child, live just today, for you do not know anything about tomorrow. I want you to live today, and live it well! Live it perfectly. Live it lovingly, peacefully, purposely, and without any worry.

What you have to "do" is really irrelevant, is it not child? Does not St. Paul write that everything is irrelevant unless it is done in love? Then what brings meaning to this day is the love with which you do it. Then this love will transform all your thoughts, actions, and words into power and life that can penetrate souls; it will transform them into incense that rises to your Heavenly Father as a pure sacrifice.

And so, let go of every goal except to live in love just today. Live it well. Yes, live it! And leave the outcome, the results—good or bad—of all your efforts to Me.

Embrace the cross of imperfection, the cross of not completing, the cross of helplessness, the cross of unfinished business, the cross of contradictions, the cross of unforeseen suffering. Embrace them as My will for just today. Make it your business to embrace them surrendered and in a heart of love and sacrifice.  The outcome of all things is not your business, but the processes in between are. You will be judged on how you loved in the moment, not on the results.

Think of this child: on Judgment Day, you will be judged for "just today." All other days will be set aside, and I will look only at this day for what it is. And then I will look at the next day and the next, and again you will be judged for "just today." So live each day with so much love for Me and those I place in your path. And perfect love will drive out all fear, for fear has to do with punishment. But if you live well, and do well with the single "talent" of this day, then you will not be punished but rewarded.

I do not ask for much, child… just today.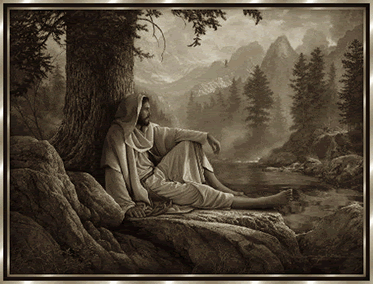 Martha, Martha, you are anxious and worried about many things. There is need of only one thing. Mary has chosen the better part… (Luke 10:41-42)

Be watchful that you lose no opportunity that My providence offers you for sanctification. If you do not succeed in taking advantage of an opportunity, do not lose your peace, but humble yourself profoundly before Me and, with great trust, immerse yourself completely in My mercy. In this way, you gain more than you have lost, because more favor is granted to a humble soul than the soul itself asks for…  —Jesus to St. Faustina, Divine Mercy in My Soul, Diary, n. 1361
RELATED READING
MARK COMING TO CALIFORNIA!

Mark Mallett will be speaking and singing in California
April, 2013. He will be joined by Fr. Seraphim Michalenko,
vice postulator for the canonization cause of St. Faustina.
Click the link below for times and places:

Click here to Unsubscribe or Subscribe to this Journal.

Thank you for your prayers and support!

——————–
Click below to translate this page into a different language: