THE NOW WORD ON MASS READINGS
for October 2nd, 2014
Memorial of the Holy Guardian Angels,
Liturgical texts here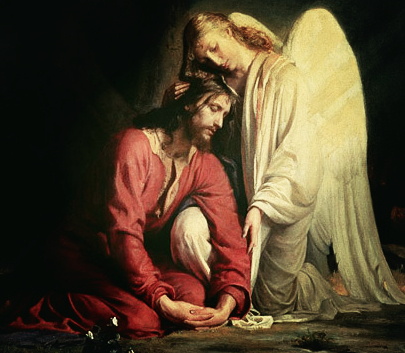 IT is remarkable to think that, this very moment, beside me, is an angelic being who is not only ministering to me, but beholding the face of the Father at the same time:
Amen, I say to you, unless you turn and become like children, you will not enter the Kingdom of heaven… See that you do not despise one of these little ones, for I say to you that their angels in heaven always look upon the face of my heavenly Father. (Today's Gospel)
Few, I think, really pay attention to this angelic guardian assigned to them, let alone converse with them. But many of the saints such as Henry, Veronica, Gemma and Pio regularly spoke with and saw their angels. I shared a story with you how I was awakened one morning to an interior voice that, I seemed to know intuitively, was my guardian angel (read Speak Lord, I am Listening). And then there is that stranger who appeared that one Christmas (read A True Christmas Tale).
There was one other time that stands out to me as an inexplicable example of the angel's presence among us…
I was speaking at a conference in California with several others a few years ago, including Sondra Abrahams, a middle-aged woman who clinically died on the operating table in 1970. She recounted how she saw Heaven, Hell, and Purgatory, as well as Jesus, Mary, and St. Michael the Archangel. But one thing that happens at times when she's speaking is that "angel feathers" manifest literally out of nowhere. They appear often as small, soft white plumes that you'd find in pillow down. Although I found Sondra's message powerful, often spoken with tears as though she was encountering her spiritual journey again for the first time, I was a little leery about the whole feather thing.
I met Sondra behind the scenes a little later on and invited her to meet me privately. On our way to a meeting room, we passed through an adjoining hallway. Suddenly, I was overwhelmed with the scent of roses. "Happens all the time," Sondra said without missing a beat.
When we entered the meeting room, we sat down and spoke about many things. Her theology was sound, and we immediately bonded heart to heart. Suddenly, on her blouse, a white feather materialized before my eyes. Startled, I pointed it out. "Oh my, well, this often happens," she said as she set the feather on the table, explaining that the angels (whom she often sees) manifest their presence in this way. She asked me at one point if I wanted to venerate a first class relic of the Cross that she was permitted to carry, and I said yes, of course. She reached into her purse, opened a little leather pouch, and little white feathers spilled out. She chuckled, "I think they do this for fun, at times."
As I looked at the feathers, I had my doubts thinking that they were probably already in there—when a split second later a little white feather slowly fell from above me and to my right, gently floating to the ground. I realized that it was impossible for her to have done this. There was no one else in the room, we weren't walking around, and I was sitting several feet from her. I was left to conclude that the feather likely came from one of two sources… and neither was from this earthly plane.
God has given us angels to guard, guide, and minister to us. I remember the testimony of someone from a third world country who was shocked when he heard that we don't see angels in North America. "We see them all the time," he said. I replied, "I think it's because we are no longer poor in spirit, no longer spiritual children. For blessed are the pure in heart: they shall see God… and the things of God."
But I have a feeling we are entering into times when we may very well begin to see these heavenly agents of grace as the Lord strips His Church and she, once again, becomes childlike. And He will carry us on angels' wings. 
Or feathers. 
See, I am sending an angel before you, to guard you on the way and bring you to the place I have prepared. Be attentive to him and obey him. Do not rebel against him, for he will not forgive your sin. My authority is within him. If you obey him and carry out all I tell you, I will be an enemy to your enemies and a foe to your foes. (optional first reading; Exodus 23:20-22)
We need your support to stay afloat
in this full time apostolate. Thanks, and bless you!


A powerful new Catholic novel…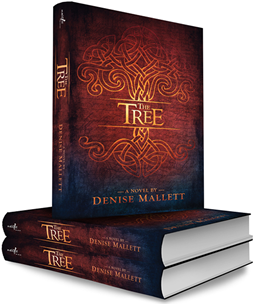 by
Denise Mallett
Calling Denise Mallett an incredibly gifted author is an understatement! The Tree is captivating and beautifully written. I keep on asking myself, "How can somebody write something like this?" Speechless.
—Ken Yasinski, Catholic speaker, author & founder of FacetoFace Ministries
From the first word to the last I was captivated, suspended between awe and amazement. How did one so young write such intricate plot lines, such complex characters, such compelling dialogue? How had a mere teenager mastered the craft of writing, not just with proficiency, but with depth of feeling? How could she treat profound themes so deftly without the least bit of preachiness? I am still in awe. Clearly the hand of God is in this gift. Just as He has granted you every grace thus far, may He continue to lead you on the path He has chosen for you from all eternity.
—Janet Klasson, author of The Pelianito Journal Blog
The Tree is an exceptionally promising work of fiction from a young, gifted writer, filled with Christian imagination focusing on the struggle between light and darkness.
—Bishop Don Bolen, Diocese of Saskatoon, Saskatchewan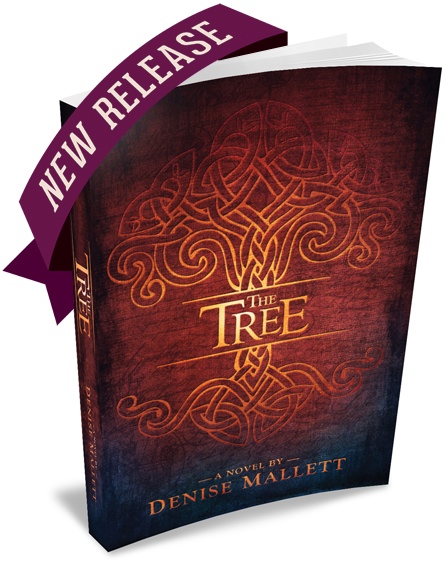 For a limited time, we have capped shipping to only $7 per book. 
NOTE: Free shipping on all orders over $75. Buy 2, get 1 Free!
To receive The Now Word,
Mark's meditations on the Mass readings,
and his meditations on the "signs of the times,"
click on the banner below to subscribe.
Your email will not be shared with anyone.