THE DAY OF THE LORD — PART III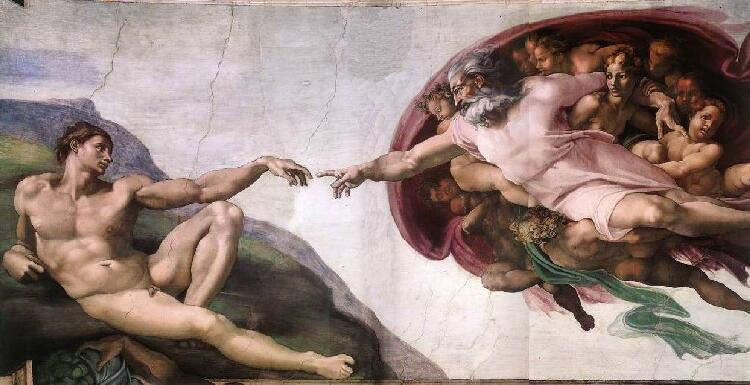 Creation of Adam, Michelangelo, c. 1511
THE Day of the Lord is drawing nearer. It is a Day when the manifold Wisdom of God will be made known to the nations.

Wisdom… hastens to make herself known in anticipation of men's desire; he who watches for her at dawn shall not be disappointed, for he shall find her sitting by his gate. (Wis 6:12-14)
The question may be asked, "Why would the Lord purify the earth for a 'thousand year' period of peace? Why wouldn't He just return and usher in the New Heavens and New Earth for eternity?"
The answer I hear is,
The vindication of Wisdom.