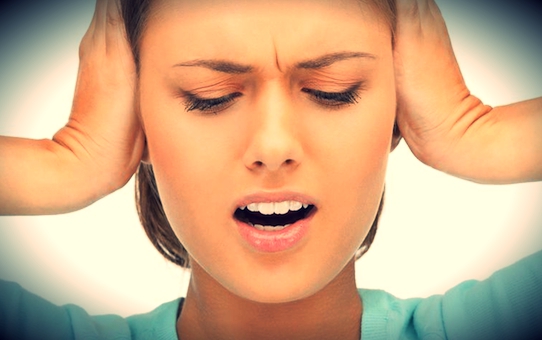 SEVERAL weeks ago, I wrote that it is time for me 'to speak directly, boldly, and without apology to the "remnant" who are listening. It is only a remnant of readers now, not because they are special, but chosen; it is a remnant, not because all are not invited, but few respond.' [1]cf. The Convergence and the Blessing That is, I have spent ten years writing about the times we live in, constantly referencing Sacred Tradition and the Magisterium so as to bring balance to a discussion that perhaps too frequently relies only on private revelation. Nonetheless, there are some who simply feel any discussion of the "end times" or the crises we face is too gloomy, negative, or fanatical—and so they simply delete and unsubscribe. So be it. Pope Benedict was pretty straightforward about such souls:
It's our very sleepiness to the presence of God that renders us insensitive to evil: we don't hear God because we don't want to be disturbed, and so we remain indifferent to evil… those of us who do not want to see the full force of evil and do not want to enter into his Passion. —POPE BENEDICT XVI, Catholic News Agency, Vatican City, Apr 20, 2011, General Audience
One of the most consistent things people tell me in their letters is that this writing apostolate gives them hope. But not a false hope. We cannot speak of the Coming of Jesus Christ without acknowledging what He actually said about it: that His return will be accompanied by great distress, persecution and upheaval, and most notably, deception. Therefore,  discussion of the "signs of the times" isn't about curiosity, it's about saving souls; it's about our children and grandchildren who are being swept away in a virtual Spiritual Tsunami of deception in these times. How often have you heard homilists, speakers, and authors say "We're all going to die and meet Christ at any time, so it doesn't really matter whether He's coming in our lifetime or not"? Then why did Jesus command us to "watch and pray"? Because the deception would be so subtle and enticing that it would cause a mass apostasy of believers from the faith. 
I was recently included in an email discussion led by theologian Peter Bannister who has studied both the early Church Fathers and some 15,000 pages of credible private revelation since 1970. Noting that many theologians today reject the notion of an "era of peace" as described in Revelation 20:1-6 and instead prefer Augustine's opinion of the "thousand years" (which is amillennialism—the idea that the "thousand years" refers to the period after Christ's ascension until the end of time), he nonetheless states…
…like Rev. Joseph Iannuzzi and Mark Mallett, I am now thoroughly convinced that amillennialism is not only not dogmatically binding but actually a huge mistake (like most attempts throughout history to sustain theological arguments, however sophisticated, that fly in the face of a plain reading of Scripture, in this case Revelation 19 and 20). Perhaps the question really didn't matter all that much in previous centuries, but it certainly does now…
Referring to his vast research in prophecy, Bannister ads:
I cannot point to a single credible source that upholds Augustine's eschatology. Everywhere it is rather affirmed that what we are facing, sooner rather than later, is the Coming of the Lord (understood in the sense of a dramatic manifestation of Christ, not in the condemned millenarian sense of a physical return of Jesus to rule bodily over a temporal kingdom) for the world's renewal—not for the Final Judgment/end of the planet…. The logical implication on the basis of Scripture of stating that the Coming of the Lord is 'imminent' is that, so too, is the coming of the Son of Perdition. I don't see any way whatsoever around this. Again, this is confirmed in an impressive number of heavyweight prophetic sources…
With that in mind, I want to present again a calm and balanced approach to the subject in a writing below called: Antichrist in our Times (which I have updated today).  I do so, not because I am interested in the futility of calculating the timing of his manifestation. Rather again, because his coming is preceded and accompanied by a deception so great, that "even the elect" may be deceived. [2]cf. Mat 24:24 As you'll see, many of the popes of the last century believe this deception is well underway…
CAN WE HAVE THIS DISCUSSION?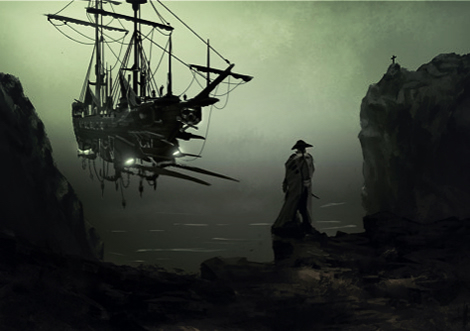 …and imposes a "mark" upon all without which they cannot buy nor sell. 
The Apocalypse speaks about God's antagonist, the beast. This animal does not have a name, but a number. In [the horror of the concentration camps], they cancel faces and history, transforming man into a number, reducing him to a cog in an enormous machine. Man is no more than a function. In our days, we should not forget that they prefigured the destiny of a world that runs the risk of adopting the same structure of the concentration camps, if the universal law of the machine is accepted. The machines that have been constructed impose the same law. According to this logic, man must be interpreted by a computer and this is only possible if translated into numbers. The beast is a number and transforms into numbers. God, however, has a name and calls by name. He is a person and looks for the person. —Cardinal Ratzinger, (POPE BENEDICT XVI) Palermo, March 15th, 2000 (italics added)
RELATED READING
 — Watch the video —
Bless you for your support!
Bless you and thank you!

Click to: SUBSCRIBE