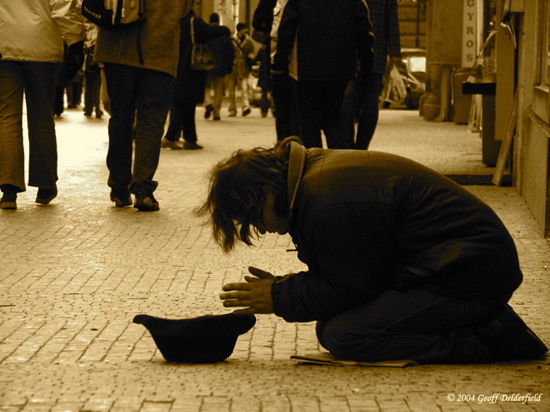 Photo by Geoff Delderfield
There is a small window of sunshine here in Western Canada where our little farm is situated. And a busy farm it is! We have recently added chickens to our milk cow and seeds to our garden, as my wife and I and our eight children are doing everything we can to become more self-sufficient in this costly world. It is supposed to rain all weekend, and so I am trying to get some fencing done in the pasture while we can. As such, I have not had time to write anything new or produce a new webcast this week. However, the Lord continues to speak in my heart of His great mercy. Below is a meditation I wrote around the same time as A Miracle of Mercy, published earlier this week. For those of you who are in that place of hurting and shame because of your sinfulness, I recommend the writing below as well as one of my favorites, One Word, which can be found in Related Reading at the end of this meditation. As I've said before, rather than giving me something new to write, the Lord often urges me to republish something written in the past. I am amazed at how many letters I receive at those times… as if the writing was prepared in the past moreso for that moment.
The following was first published November 21st, 2006.

I DID not read the Mass readings for Monday until after writing Part I of this series. Both the First Reading and the Gospel are virtually a mirror of what I wrote in Part I…
LOST TIME AND LOVE
The first reading says this:
The revelation of Jesus Christ, which God gave to him, to show his servants what must happen soon… blessed are those who listen to this prophetic message and heed what is written in it, for the appointed time is near. (Revelations 1:1, 3)