THE NOW WORD ON MASS READINGS
for April 9th, 2014
Wednesday of the Fifth Week of Lent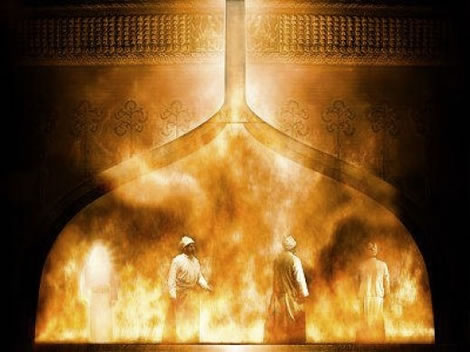 NOT negotiable. That was essentially the reply of Shadrach, Meshach, and Abednego when King Nebuchadnezzar threatened them with death if they did not worship the state god. Our God "can save us", they said,
But even if he will not, know, O king, that we will not serve your god or worship the golden statue that you set up. (First reading)

Today, believers are once again being forced to bow before the state god, these days under the names of "tolerance" and "diversity." Those who don't are being harassed, fined, or forced from their careers.