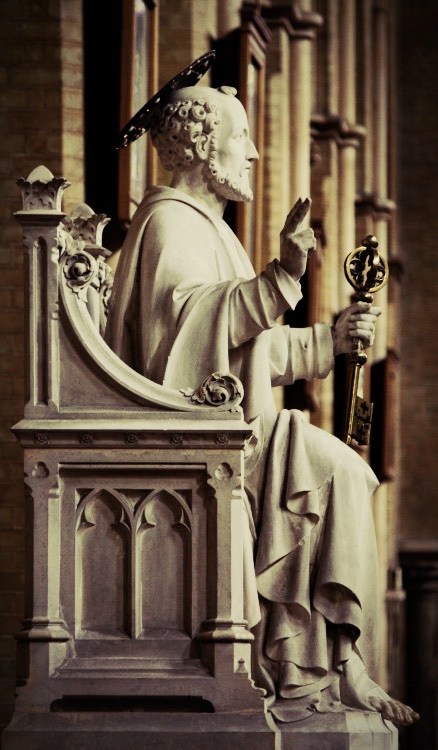 ON THE FEAST OF THE CHAIR OF ST. PETER THE APOSTLE
Note: If you have stopped receiving emails from me, check your "junk" or "spam" folder and mark them as not junk. 
I was passing through a trade fair when I came across a "Christian Cowboy" booth. Sitting on a ledge were a stack of NIV bibles with a snapshot of horses on the cover. I picked one up, then looked at the three men in front of me grinning proudly beneath the brim of their Stetsons.